Grapple Jump is free to play, so what have you got to lose? Grapple those soft critters, grab powerups and slam the baddies with your helmet, and fling yourself to the surface to avoid certain death!
It's coming out for Facebook too, just a smidge behind schedule. Another few days and it'll be ready – no later than the 15th of this month. Leaderboards will be implemented into the Facebook version also, which we feel will add a lot to the game. We're hoping to have it implemented for the first version – 1.0 – but may have to include it in our first update. Either way though, scores will be saved remotely from the beginning, so when leaderboards do become fully implemented, all previous scores will have been saved, and therefore will be viewable

Get it on the Play Store for Android here.
Get it on the App Store for iPhone, iPad, or iPod Touch here.
Bonus for reading this far: ^_^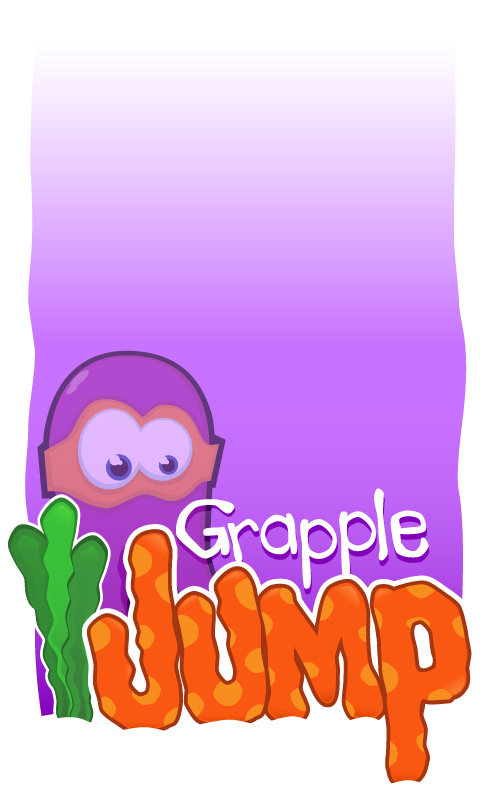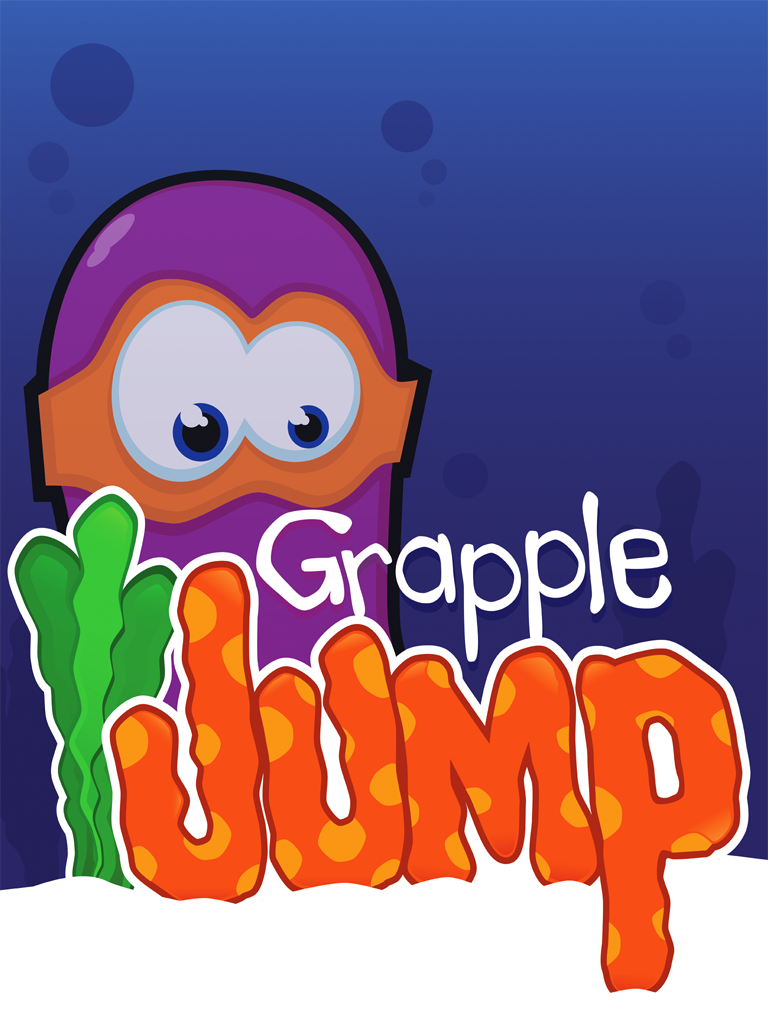 On the left is our first title screen draft, and on the right is our final title screen image. The one on the left looks almost bland compared eh? lol