Hello fellow IndieDBers! (Long Post Incoming)
Today we bring you a first glimpse of the new versions of the rooms of Castle Sin, the haven of our heroes. As you will notice there has been a full graphical overhaul plus a revamped layout for each and every one of them. Most of these rooms are crafting hubs for the adventurers and they can be upgraded to confer stronger itemization options, provide hints for hidden treasure locales and identify scrolls and librams thus unlocking higher rank recipies. Moreover we felt it was about time we show you our main menu as well as some "disturbing" yet (literally) deific artwork by our great concept artist Giannis Nomikos. Last but not least we have a new piece of soundtrack for you by our talented composer Thanos Zampoukas!
Main Menu
For our main menu we chose to use a part of Jinx' study and add some gloomy teal mist. The bricks move in and out of the wall and there is interactivity with the objects on the desk as well. We really hope you like it!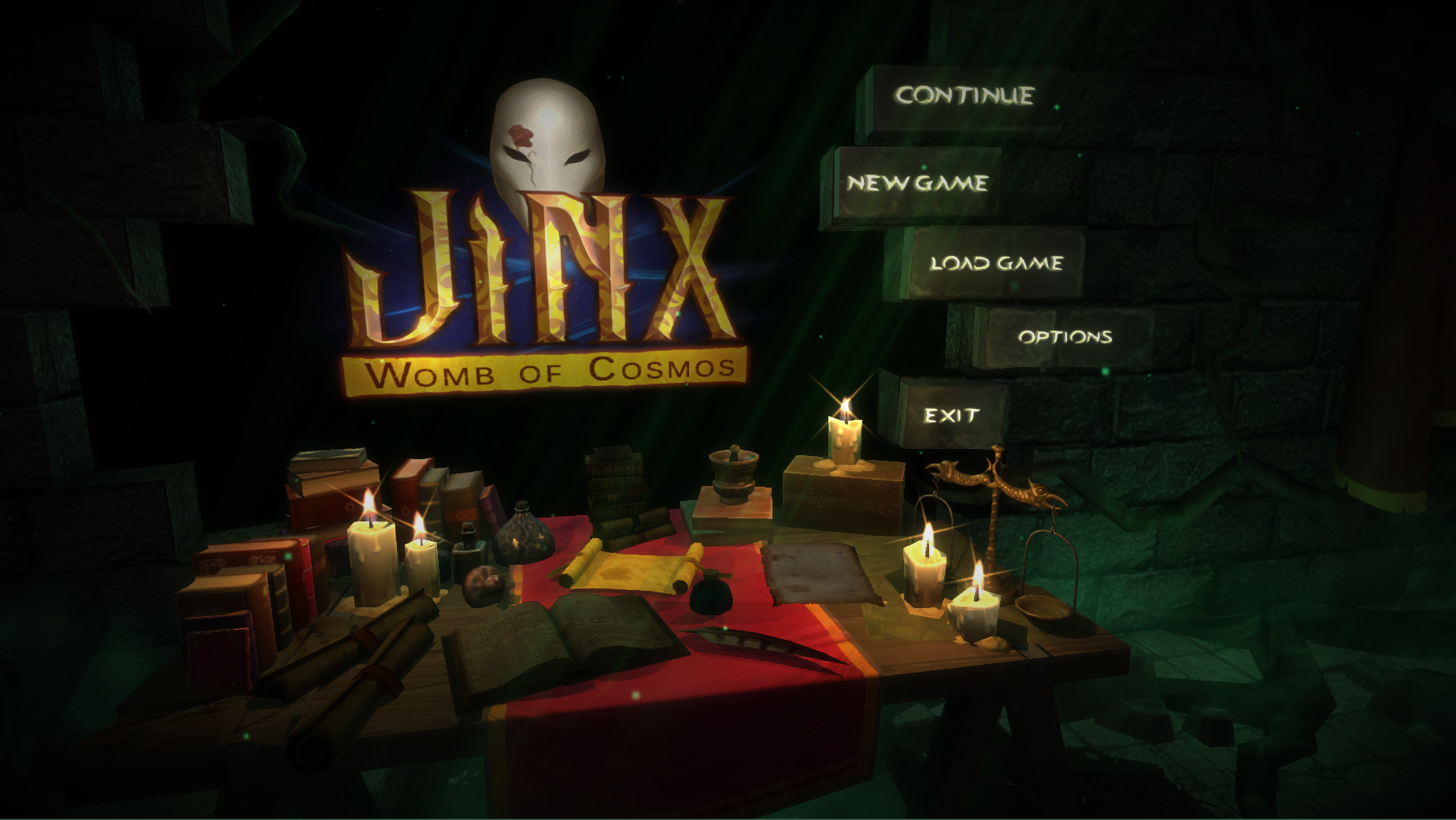 Castle Sin Revamped
So first comes the Master Bedroom. Though it has a somewhat limited functionality because it is used mainly for saving the game and decipher lore pieces, this area is the most important part of Castle Sin (no spoilers here!!!)
Old version
New version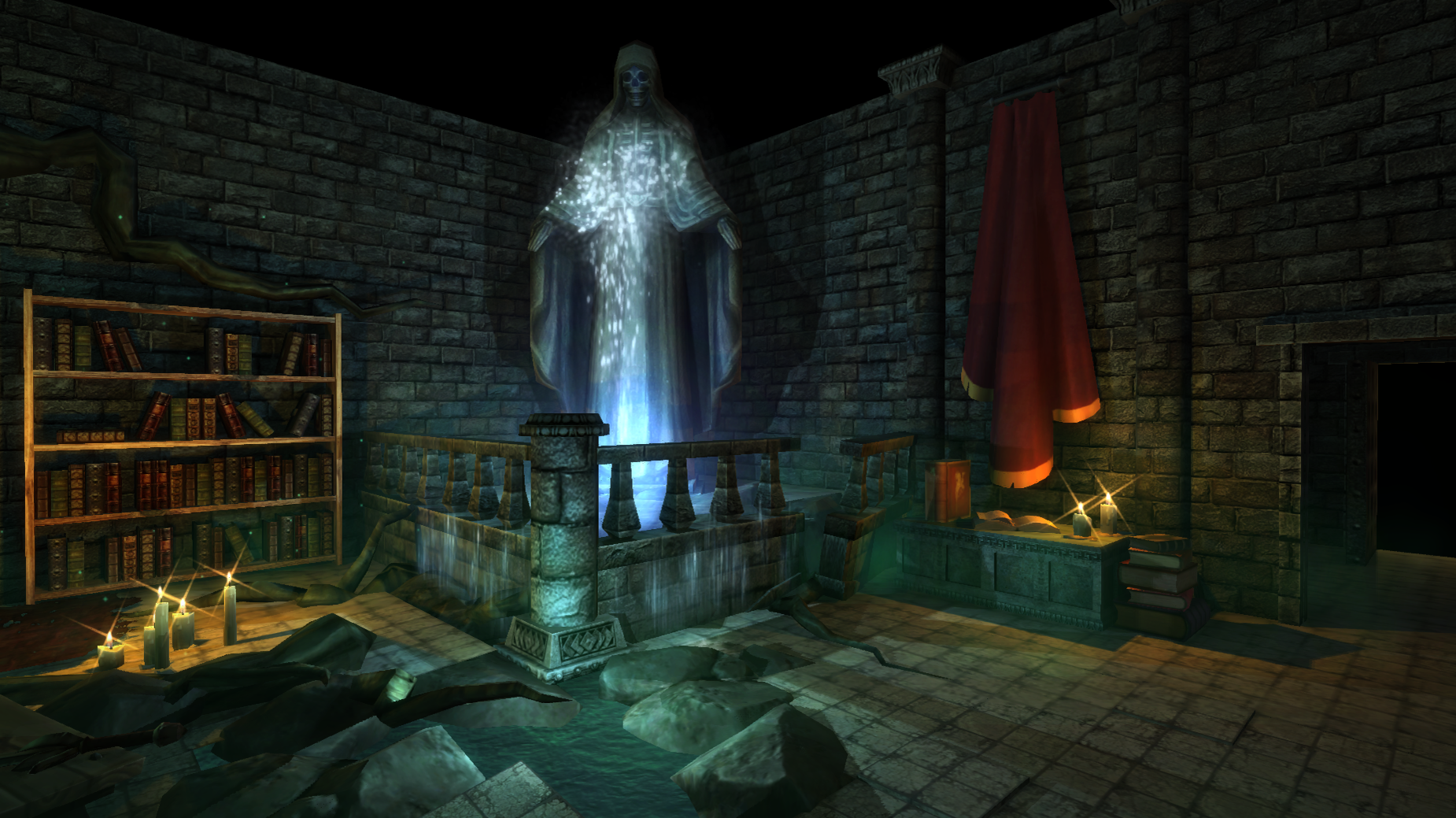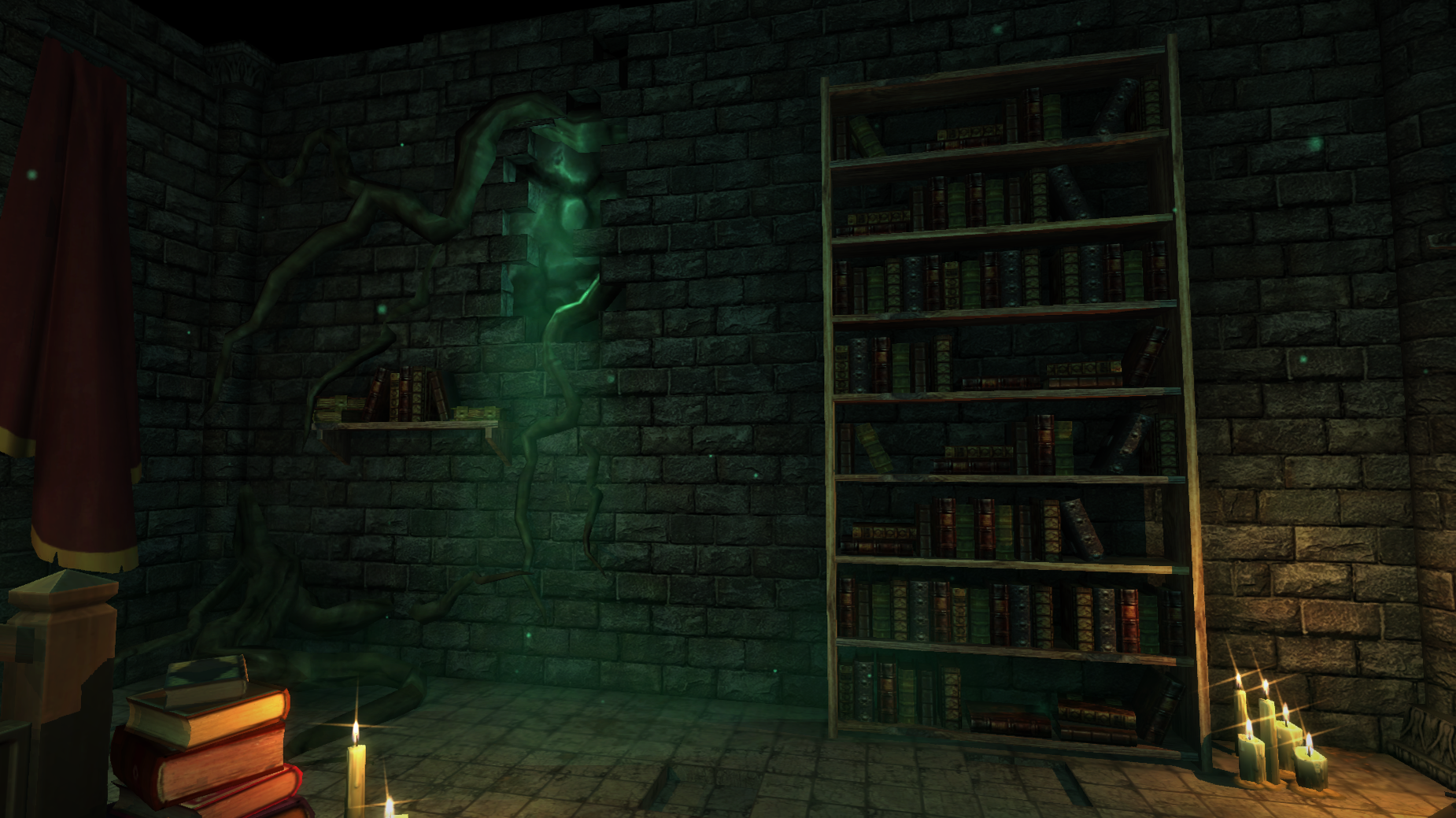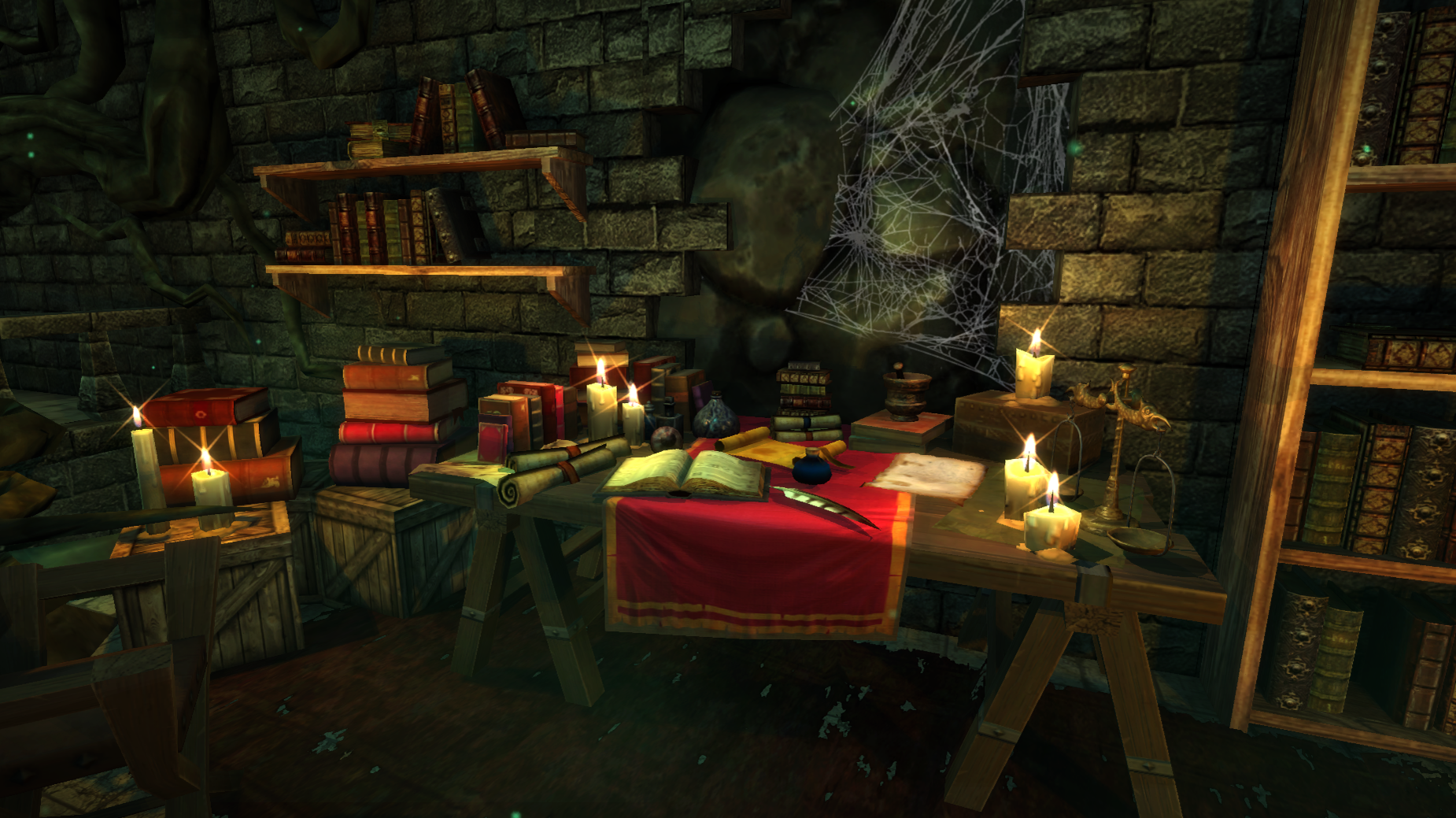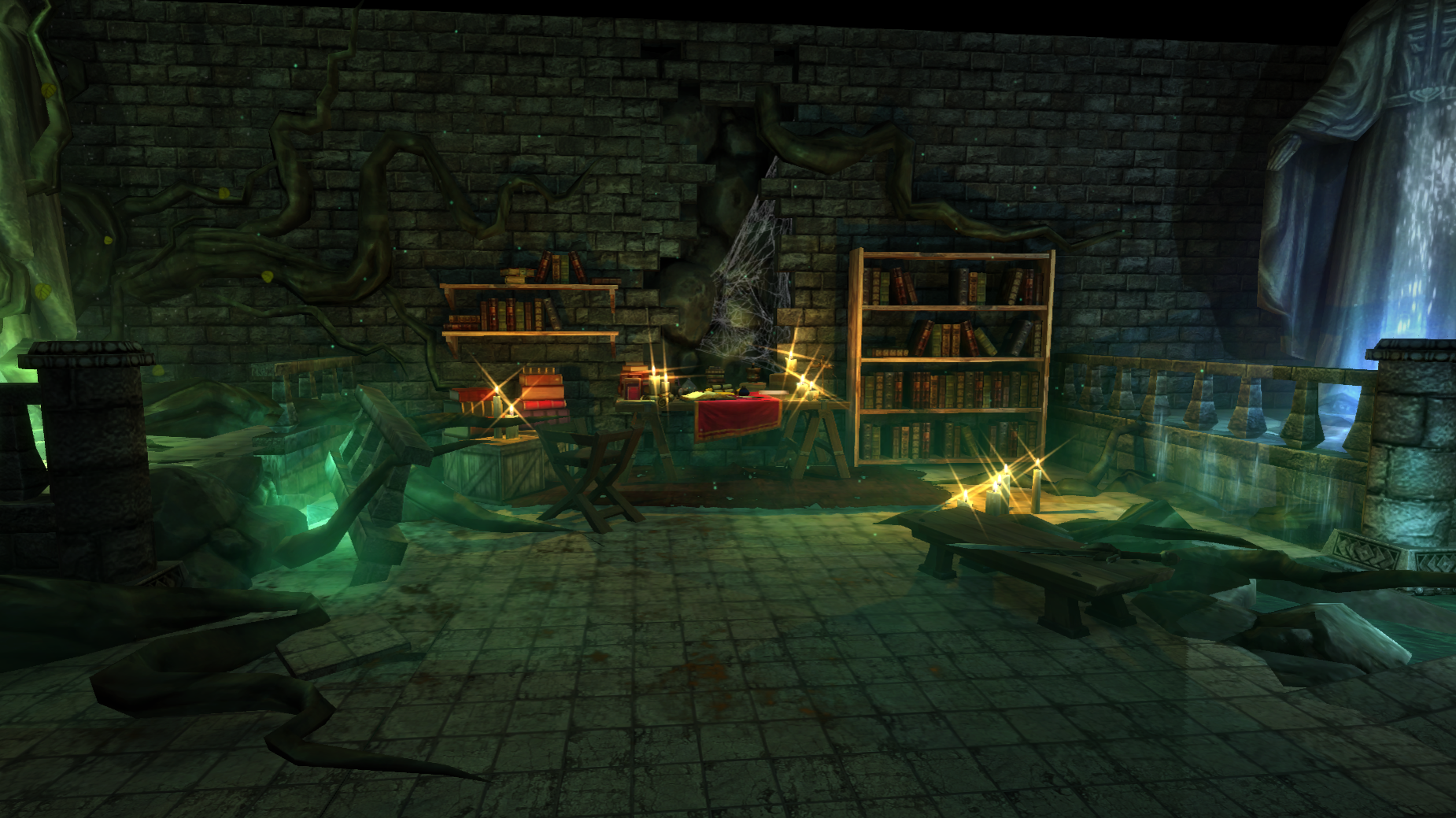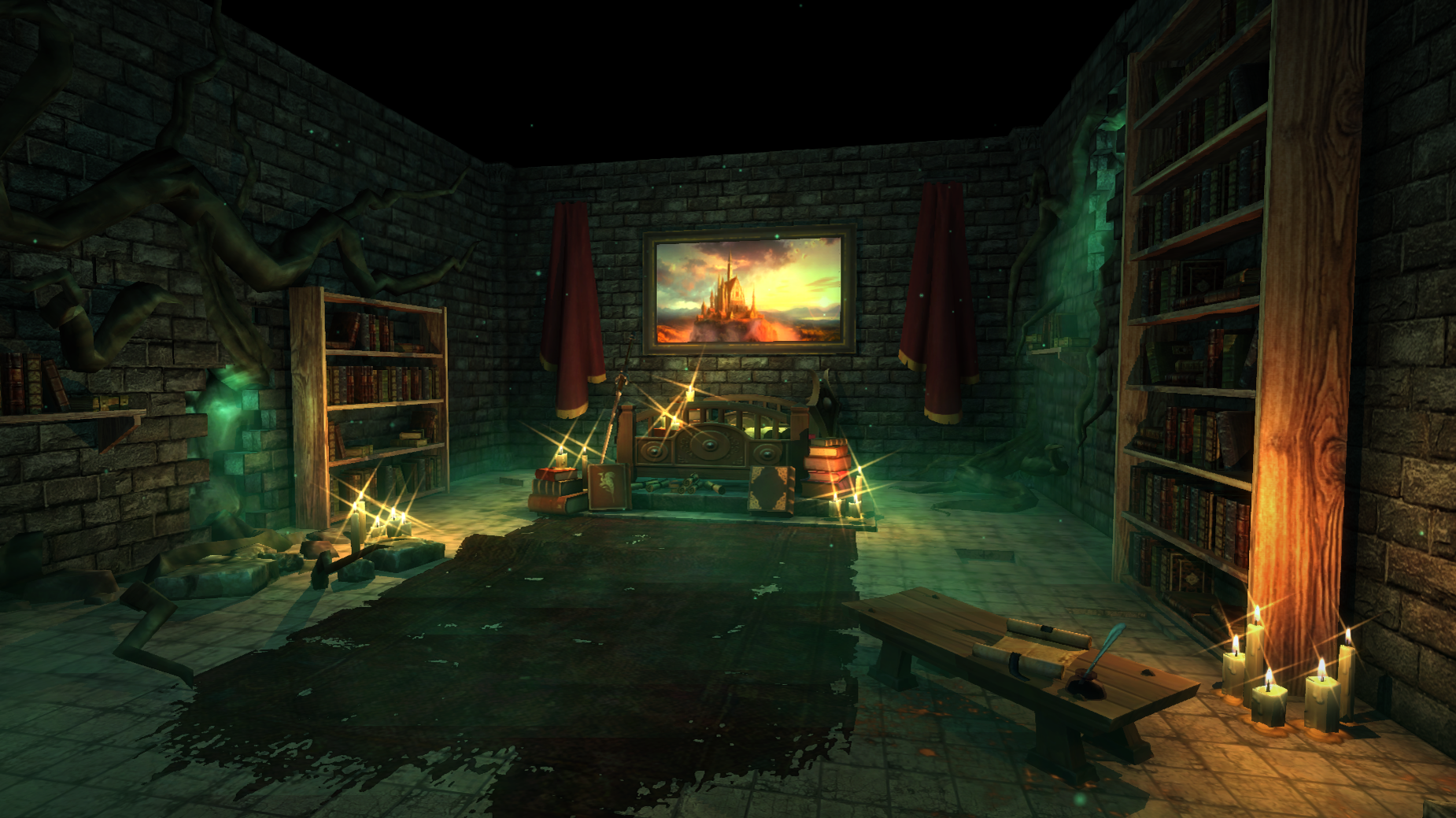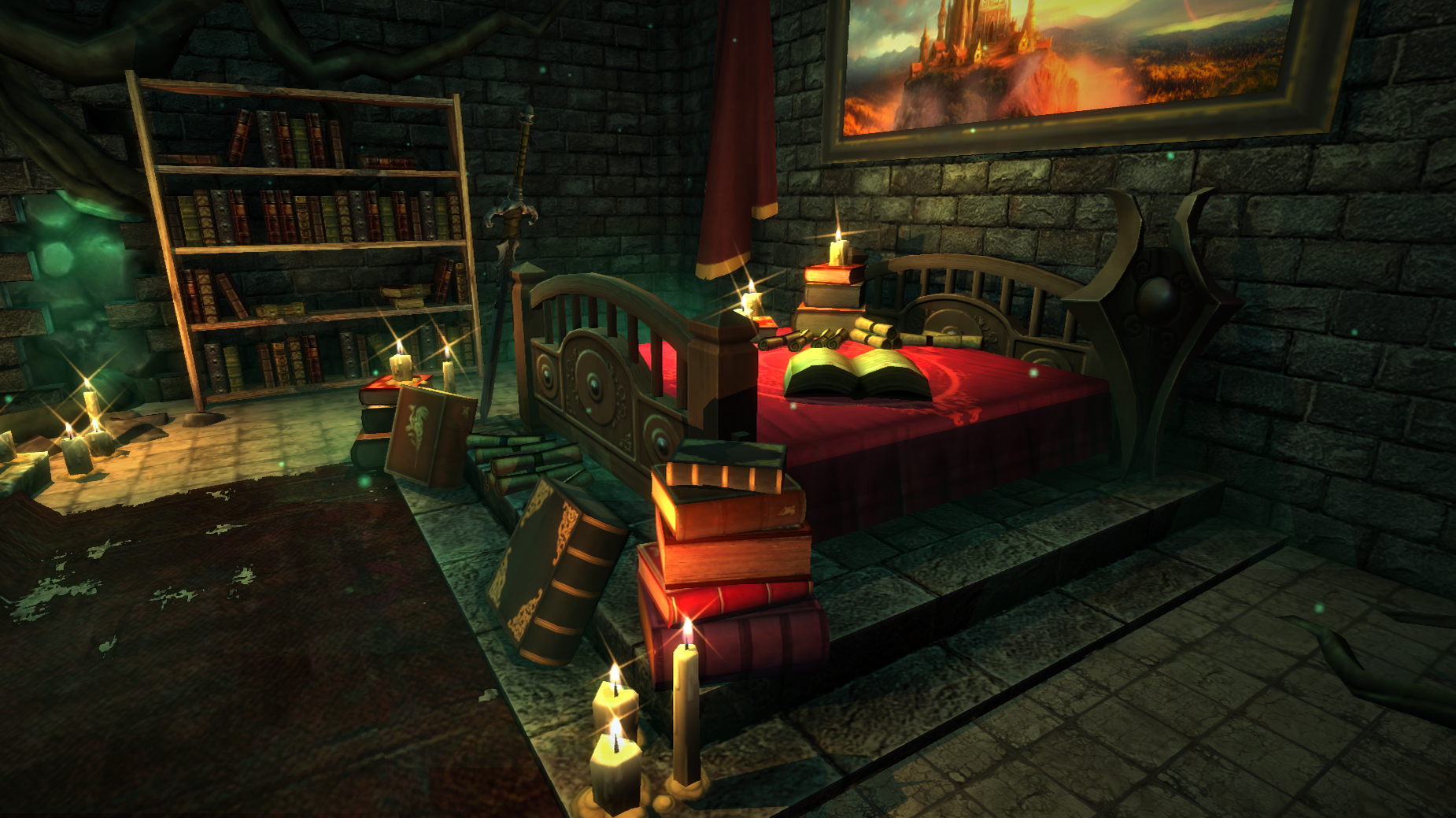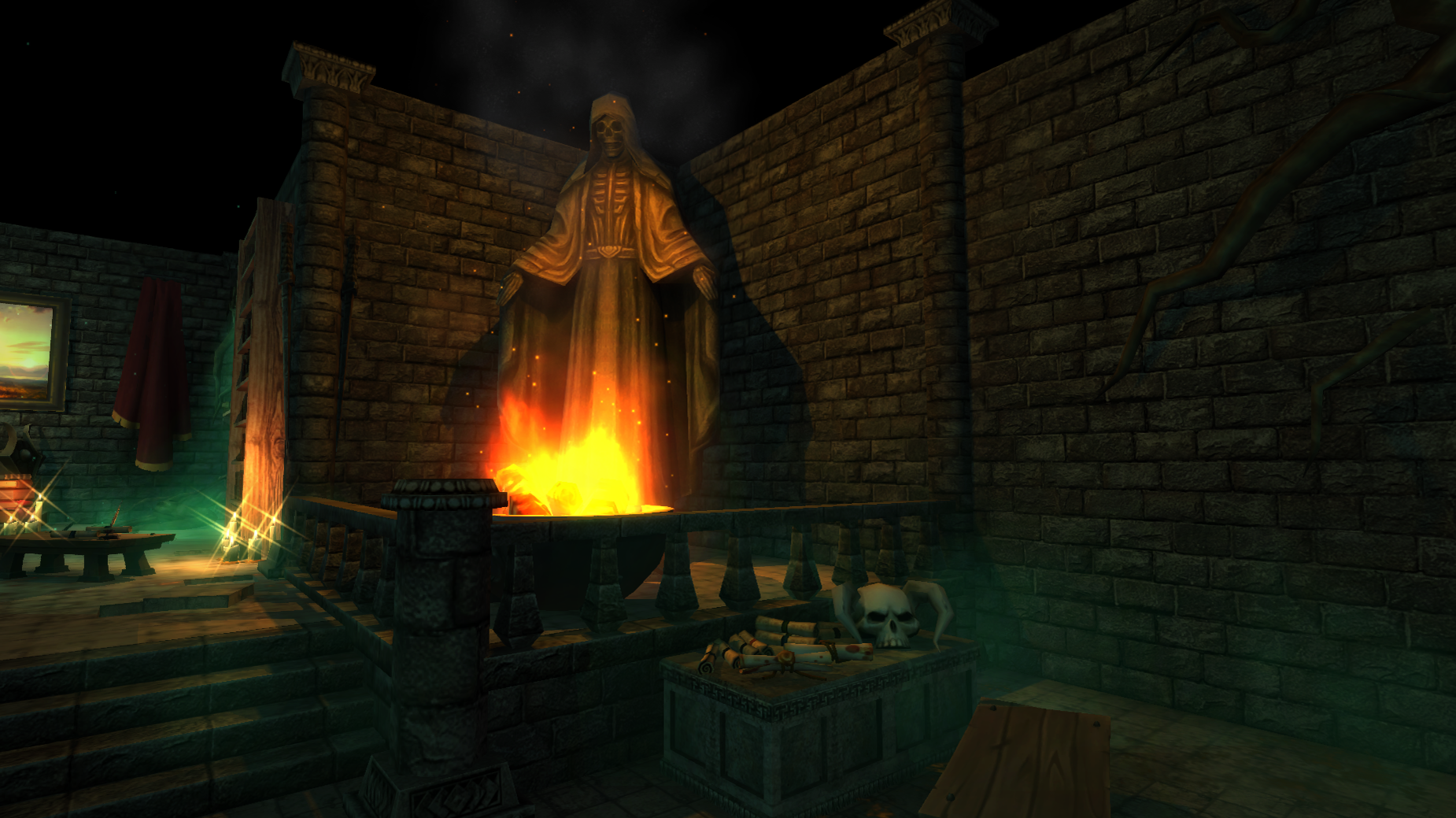 Next we have the Forge! There the heroes can upgrade their unique weapons, unlocking new devastating combat abilities also known as Tension Bursts.
Old version
New version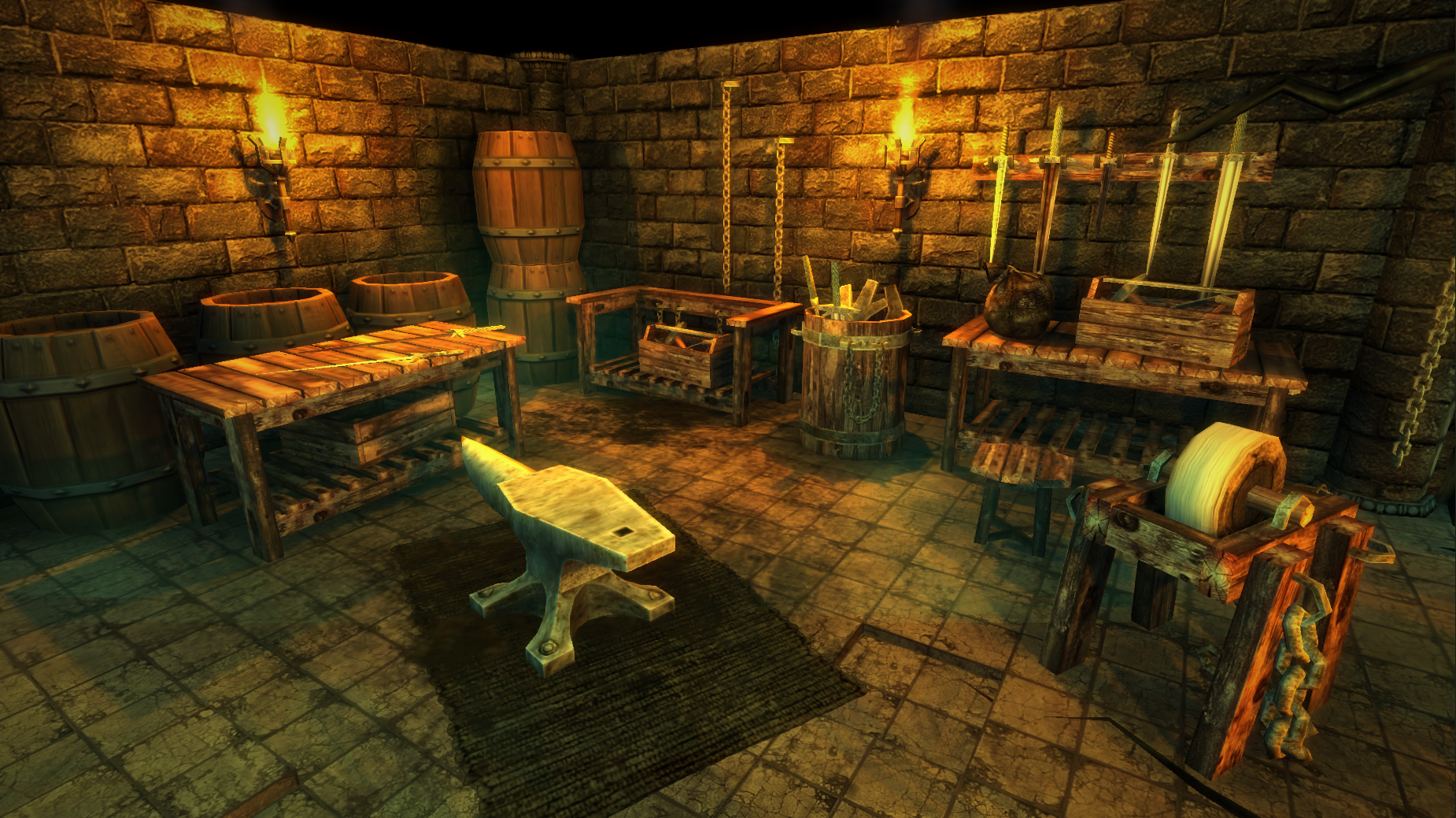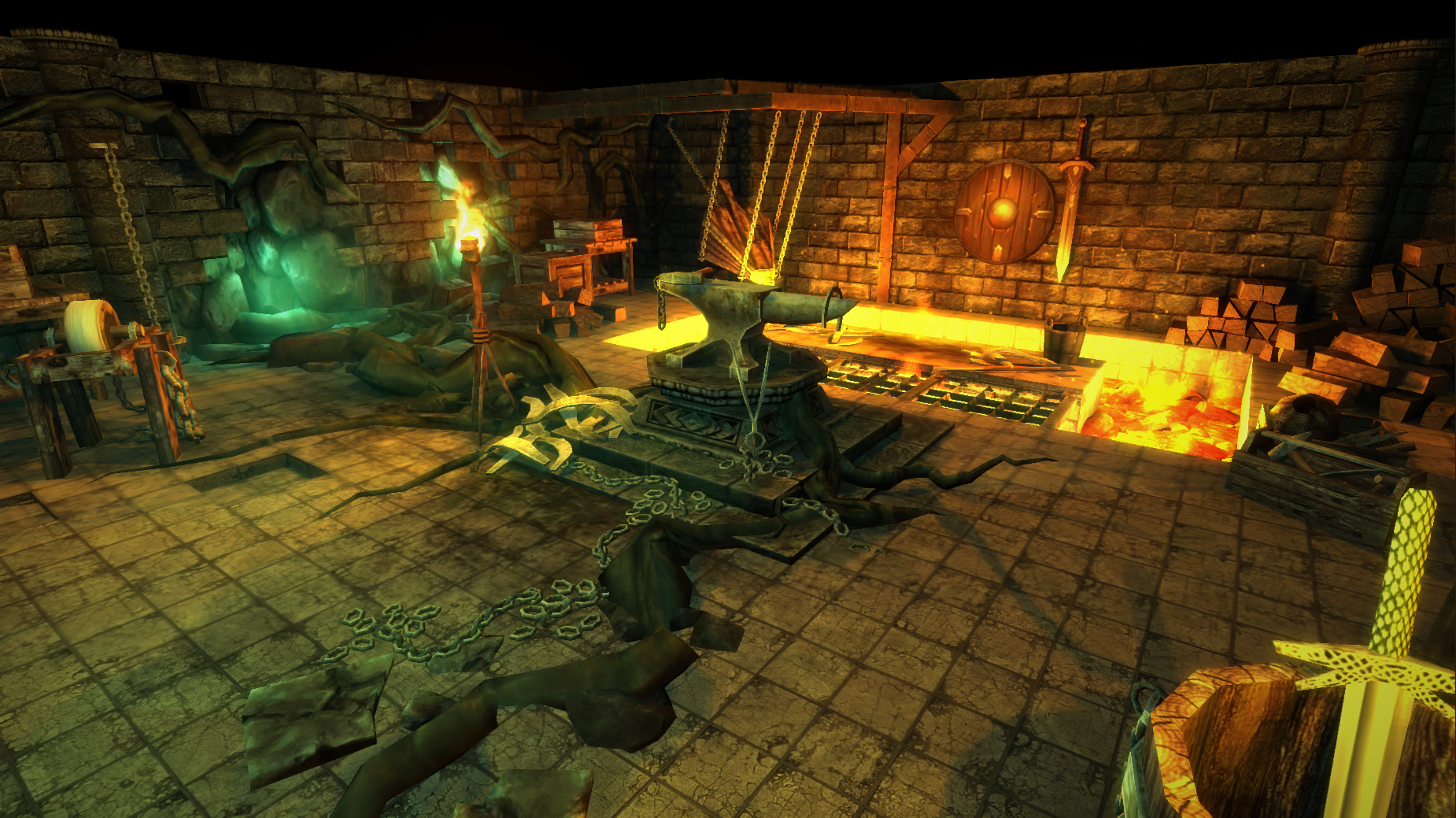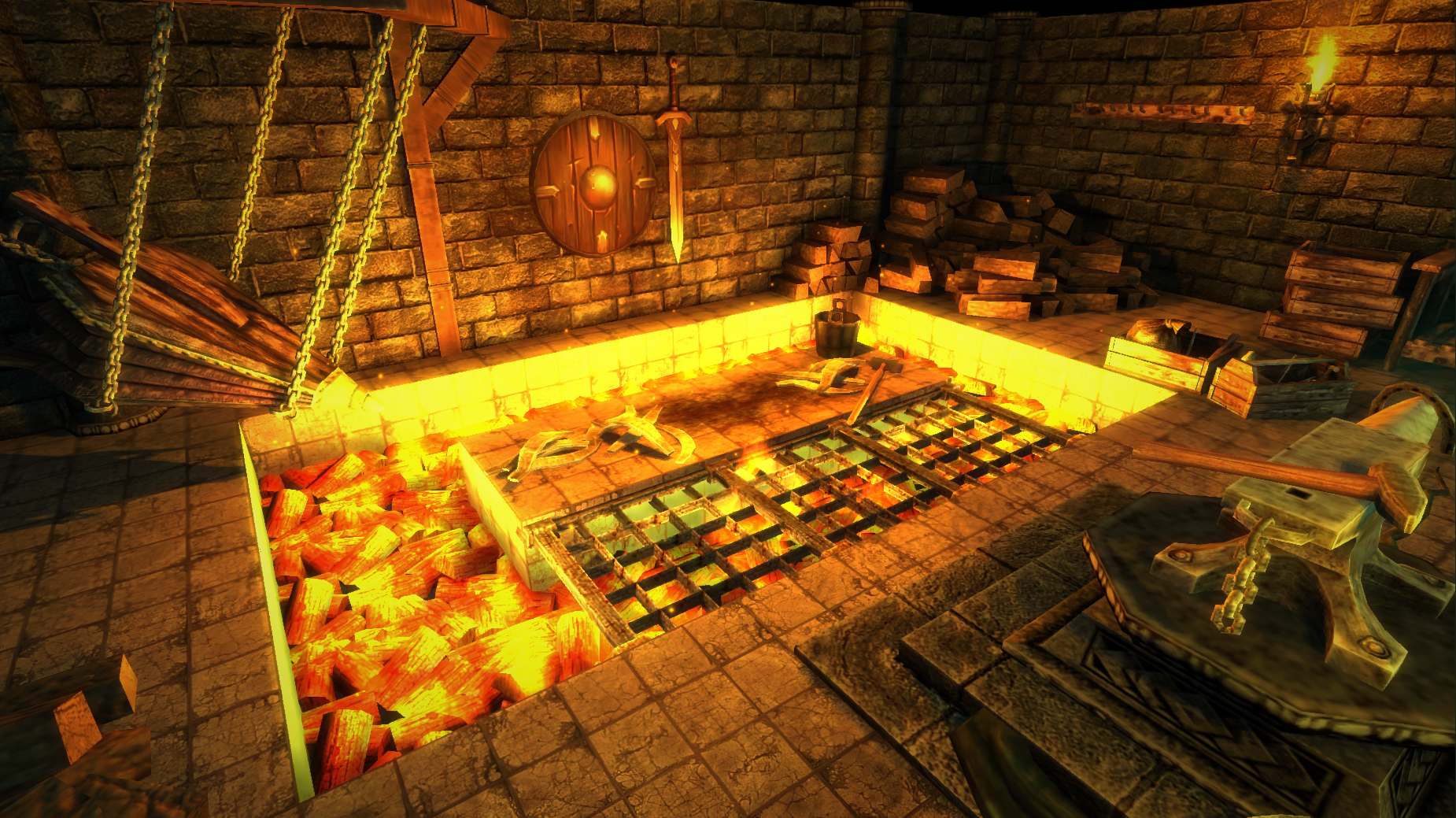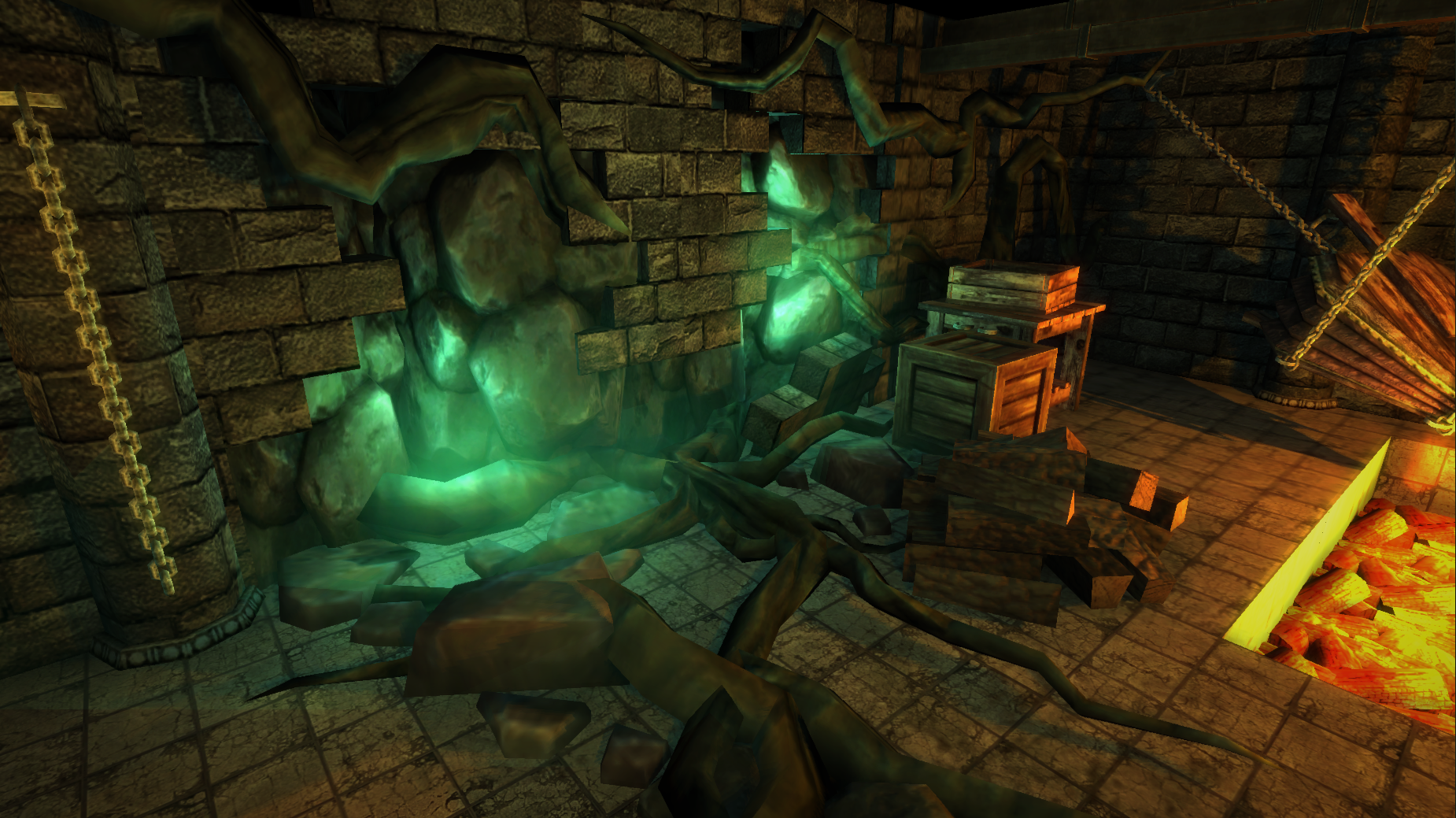 As we mentioned earlier the crafting rooms can get 4 ranks of upgrades. So let's see how the Forge area looks like at each rank using a top-downish camera.
What about a new room then? The next room is the place where the heroes with the help of the spectral Shardcrafter creates the so called Crystals which are used to replenish their vitality during combat, cleanse a poison or even grant them short termed bonuses. With no further ado, here comes the Shardcrafter's Bay.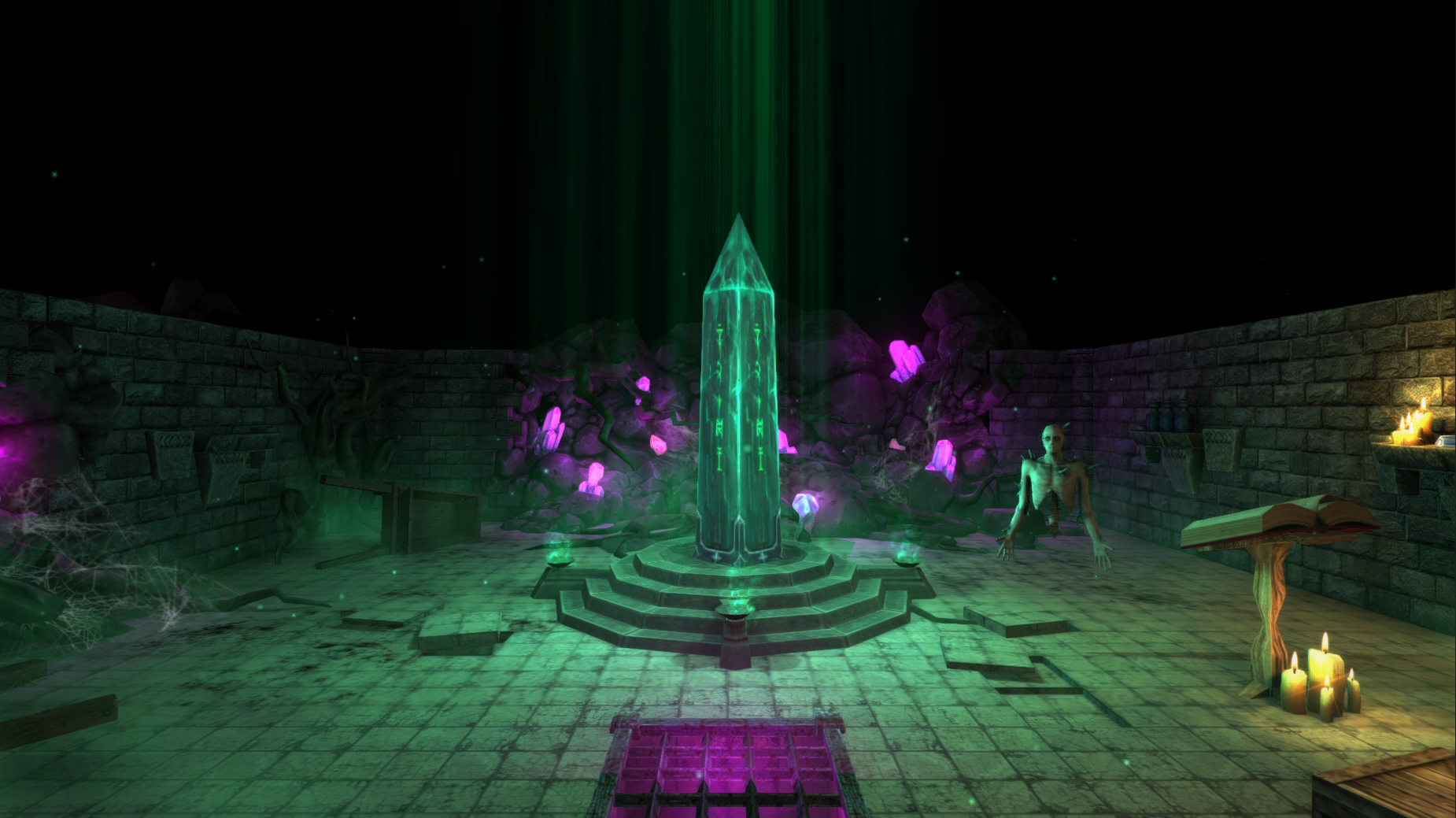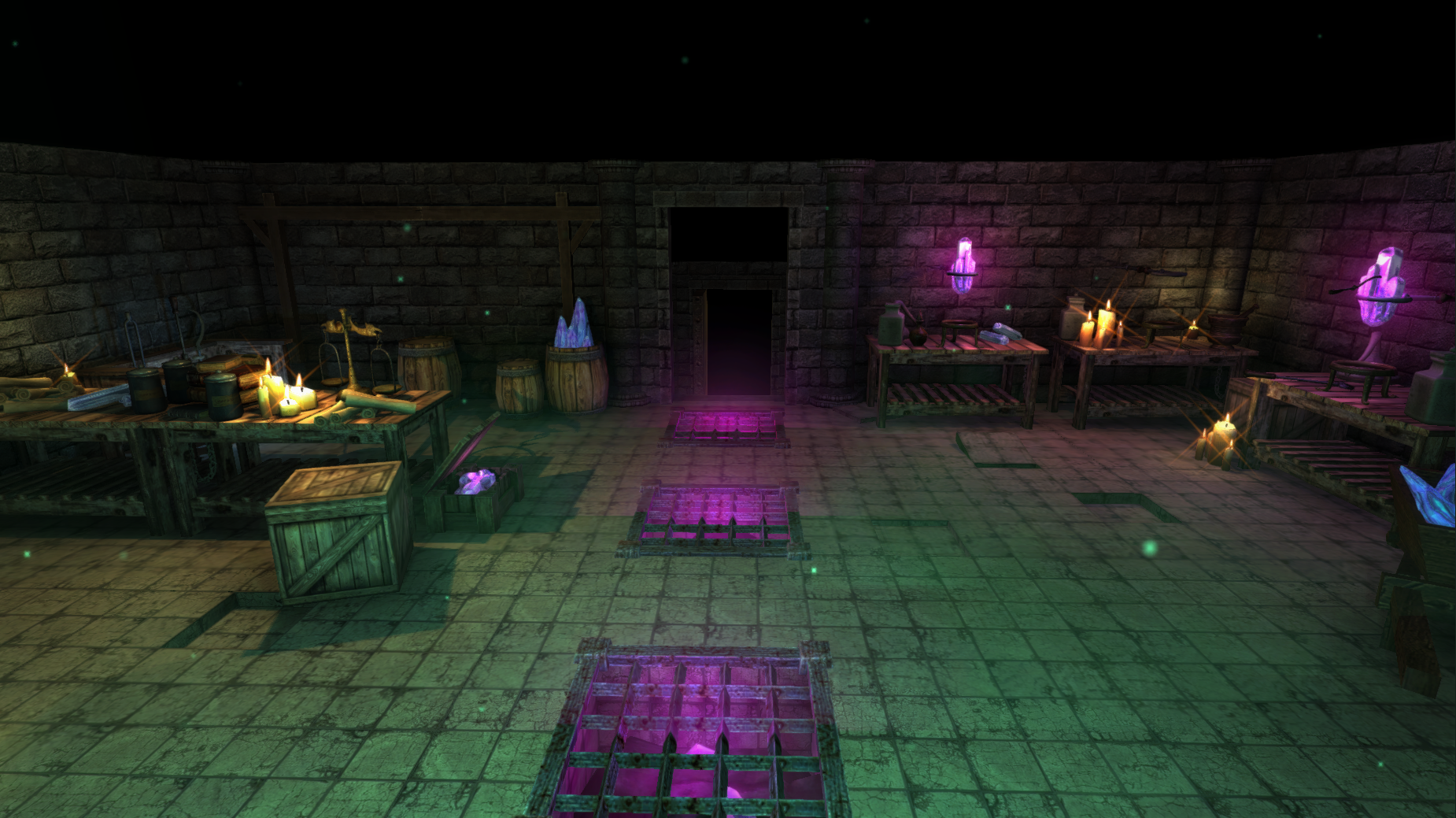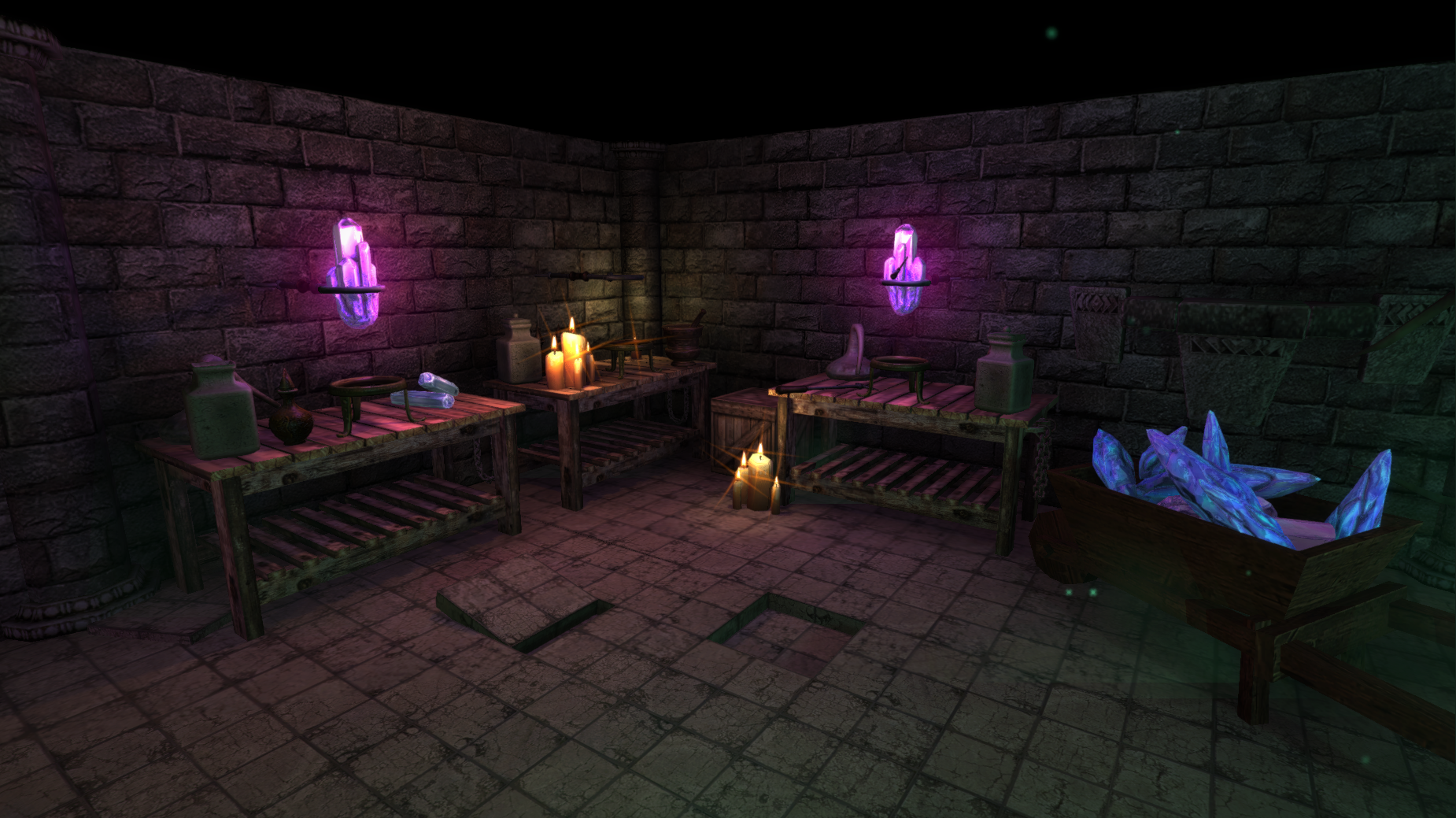 The five states of the Shardcrafter's Bay
New Illustrations!
Golgoth & Golgotha are the twin gods of Murder and Torture and though they are two deities they are worshipped as a single entity.
The two siblings are the epitome of cruelty and sexual perversion. Moreover they do absolutely nothing to hide their incestuous affair.
Nobody knows their origin and they are considered an anathema for the majority of the Divine Pantheon
The Jester is god of Mischief and Discord, patron of both practical jokes and sophisticated vengeful plotting. Although half mad, his deific intellect along with his insatiable thirst for mayhem, have made him one of the most dangerous foes.
Soundtrack
Lady Dral, the main enemy of Jinx in Womb of Cosmos has her very own battle theme. Enjoy!


So, that's all folks! We are very anxious to read your comments cause even the most negative ones can help us become better!

One last thing though and this is coming from Blood the Bulldog himself. His Magnificence would like to remind you that during summer it would be quite noble to provide some water to the strays of your area and a biscuit...and some hugs...

Till next time!