Hi everybody, Been a long time since the last update but a lot has going on, mainly updating the graphics to some professional level. Here are two previews introducing the new heroes and monsters design :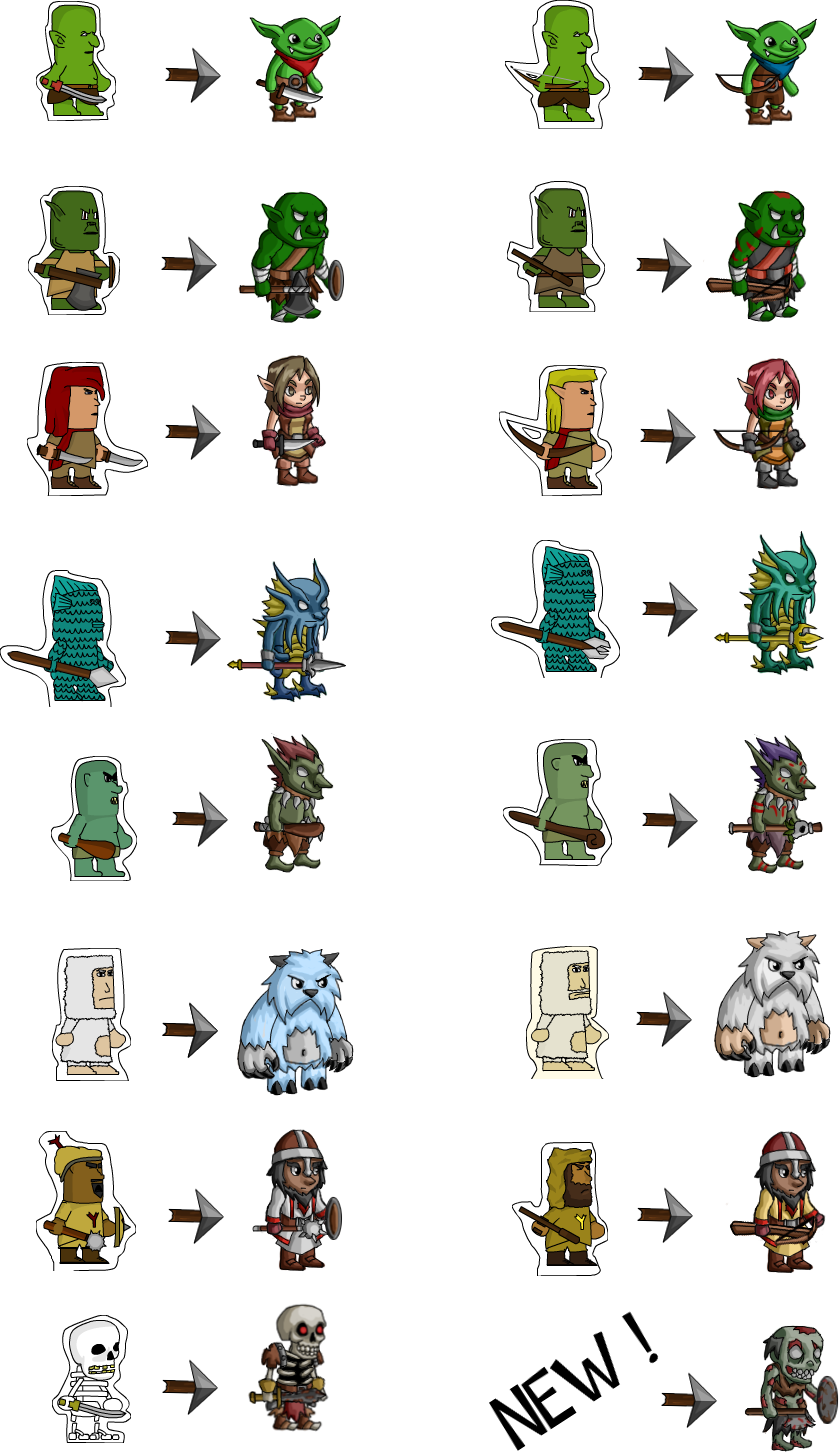 Moreover, a level up system is being implemented which will allow players to unlock upgrades for their favorite such as increased health, increased damage, reduced cooldown, new spell effect, increased spell duration and more. The dojo, a new building appearing in each village, will allow player to spend their hard earned money to unlock those upgrades.
If you think the game is worth something, please help me get it on steam greenlight : Click here !
More to come in the following week.