Good news for those developing on Unreal Engine 4 or those planning on kicking off a project.
$5,000,000 has been set aside to help kickstart working prototypes to fully fledged games.
In a recent unreal engine blog Tim Sweeney stated,

Epic Games has created a $5,000,000 fund to provide grants ranging from $5,000 to $50,000 to select projects being built with and around Unreal Engine 4. Any project that has reached the "working prototype" stage of development is eligible for nomination, and all nominations will be considered based on merit.
Unreal Dev Grants are open to games of all kinds on all platforms from developers anywhere in the world, and to cool non-game projects as well.
Epic gave away 220 Unreal 4 Engine licenses as part of our annual awards in December, to many established, upcoming mods and indie games. Too all those that received a key, Read on for more details on these grants that you may be eligible or looking at getting nominated for.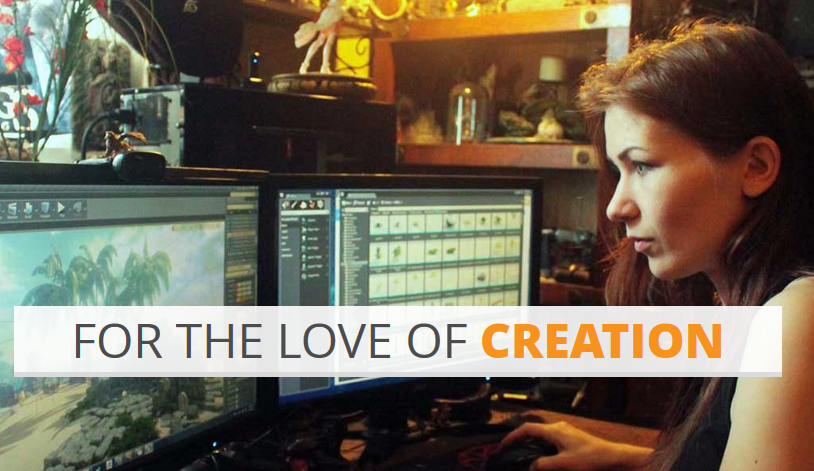 What are Unreal Dev Grants?
Epic has created a $5,000,000 development fund to provide financial grants to innovative projects built in and around Unreal Engine 4.
Awards range from $5,000 to $50,000, and there are no strings attached: you continue to own your IP, are free to publish however you wish, and can use the grant funds without any restrictions or obligations to Epic.
Why Would We Give Away Free Money?
Simply put, we succeed when you succeed. Unreal Dev Grants can give you the boost you need to take your project beyond working prototype. Epic wants to help you focus more on creation and worry less about keeping the lights on.
Who Are We Looking For?
Anyone making cool things with UE4 We like games, of course, but we also want to see animated features, architectural visualizations, Marketplace content, mods- anything that will make us say "Whoa." Please send us as much as you can, and working prototypes are best. If you're only at the design doc or scriptwriting stage, keep going.
Students and educators
We'd love to see class projects, engine extentions, curricula, tutorials, or any other creative or innovative work related to UE4 and education.
Crowdsourcing Fundraisers
If you're using any of the crowdsourcing sites like Kickstarter or Indie Go-go, don't worry, you can still apply for an Unreal Dev Grant. When both work out, you'll be that much further along.