Hey everyone! Before I go into details, I just wanted to let you know that this update does not have much to do with the development of the game directly, but it is still an important one.
Website
I would like to let everyone here know that the website is now finished and the pages just need to be updated, which they will over the next few days. News on that will be posted on the steam group, forums, and official blog. I recommend that you all register on our forums, since that is where everything is discussed, and become an active part of the community. Can't wait to see you there!
Steam Group
I would also like to inform you that our steam group reached over 160 members the other day and we are very proud of that fact. We encourage everyone here to join that group as well!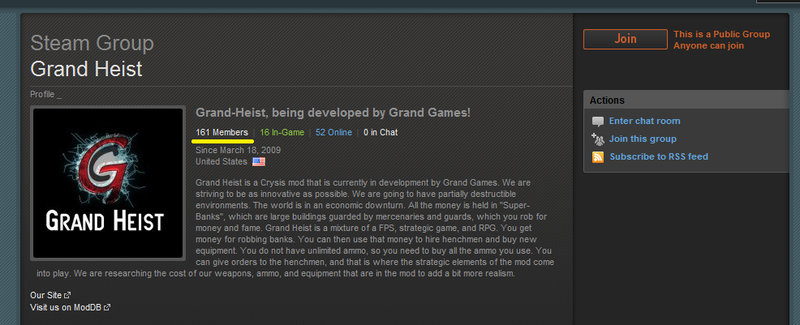 Recruiting
We are looking for more members in the following areas:
3D Modeller
Environmental Concept Artist
New Members
Los_Pescados - 3D Modeller
Important Links
Moddb.com - Be sure to track our ModDB group!
Steamcommunity.com - Be sure to join our Steam group!