The week, we have a couple of new ship designs in the game. Graciously donated by community member sssuperguy, the can be found used by enemy corporations and as plans in the shipyard.
In addition, a number of long standing bugs and annoyances have been fixed up. The full list can be found below the images of the new ships. More bug fixes and efficiency improvements to come soon. With the tech tree complete, smoothness of gameplay is top priority.
Sentinel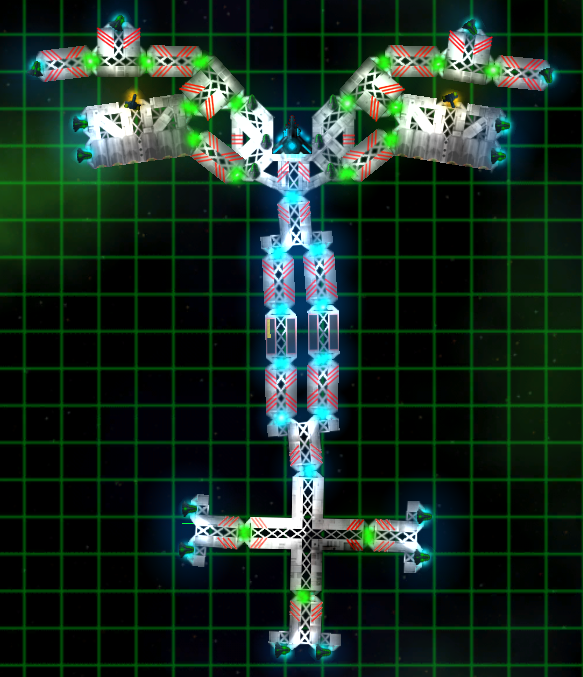 Modular Destroyer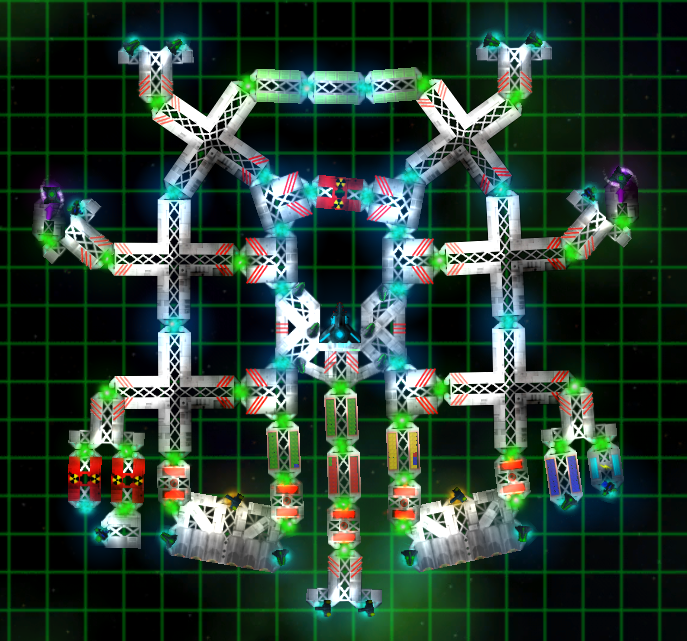 v0.59
Added Sentinel, Modular Destroyer ships from sssuperguy
Added Improved auto mining AI
Added Slow frame auto healing
Balance Builder build range +50%
BaIance Increased builder hopper size
Balance Booster bot active ability cost -50%
Improved General efficiency
Improved Beam effects less likely to do odd 'flashes'
Improved Buffer bot heal effect more subtle
Improved AI's use of carrier frames
Improved Powered hardpoint effect more efficient and less distracting
Fixed Bombard frame crash on firing
Fixed Hopper frame into star crash
Fixed Gui crash bug issues
Fixed Bad planetoid loading - some sprites didn't appear, some physics objects were loaded incorrectly
Fixed Mission beacons sometimes led nowhere
Fixed Dropping ship plans now centre on cursor
Enjoy the new ships, curious androids. Most likely there's more where that came from.