Even if it sometimes seems quiet, mod development is often boiling under the cover. The same goes with Grabenkrieg and you can see here what we were up to in the last weeks.
First of all, our level designer danh has put some more work into his map "La Boisselle" and you can see how we try to accomplish our nice share of historical accuracy in our latest screenshot of it.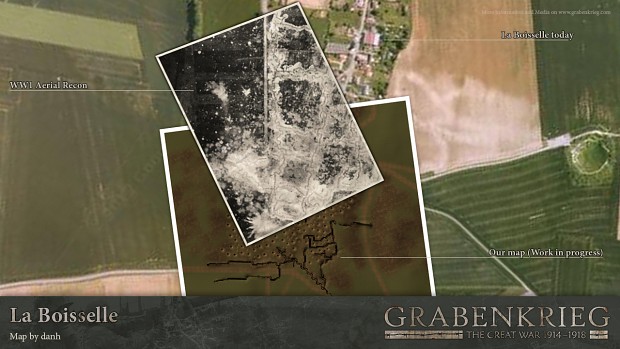 Our other level designer Jannick is hard at work on his map Tauziehen and we are excited to share some information and images on that map pretty soon. Stay tuned for that.
The modeling department was hard at work to further fill our arsenal of weapons. We finished the british Mills Bomb as well as the german bayonet, the Seitengewehr 98/05.
We have some more information and images pretty much ready and will prepare it for your viewing pleasure to keep you updated, but we hope you like what we have released so far. Furthermore our website is quite near to a release, for the time being we would like to invite you into our forums to share your opinion about Grabenkrieg.
Last, but not least we are actively searching for people to help us on working on the mod. First and foremost these would be coders and level designers who have experience with the Unreal Engine 3 and/or the Red Orchestra 2 SDK, but if you have a talent and would like to help us out, don't hesitate posting it in the recruitment forums section, or drop us an e-mail to recruitment@grabenkrieg.com.