We've been heavy in development since we released map04. I haven't started on map05, yet, I wanting to wait until my vacation starts, in June, so I can dedicate some real time to it. It generally takes me about two weeks to complete a map, if I am undisturbed, and another week to clean it up and refine it. My vacation is three weeks, so everyone should see map05 by the end of June.
But in the interim, we've been devoting ourselves to smaller additions to Dragon Sector. Refining the existing maps, working on automated asset behavior (like the drone and turrets), and now, a whole new asset. A Security Bot!
I have ever wanted a bot in our game. My intention was to replace the captured marine with them. I have done so in maps 1 and 2. And I've added 3 in map03. And let me tell you, they work fantastically, exactly how I always wished.
We're refining him now, but here's a first look: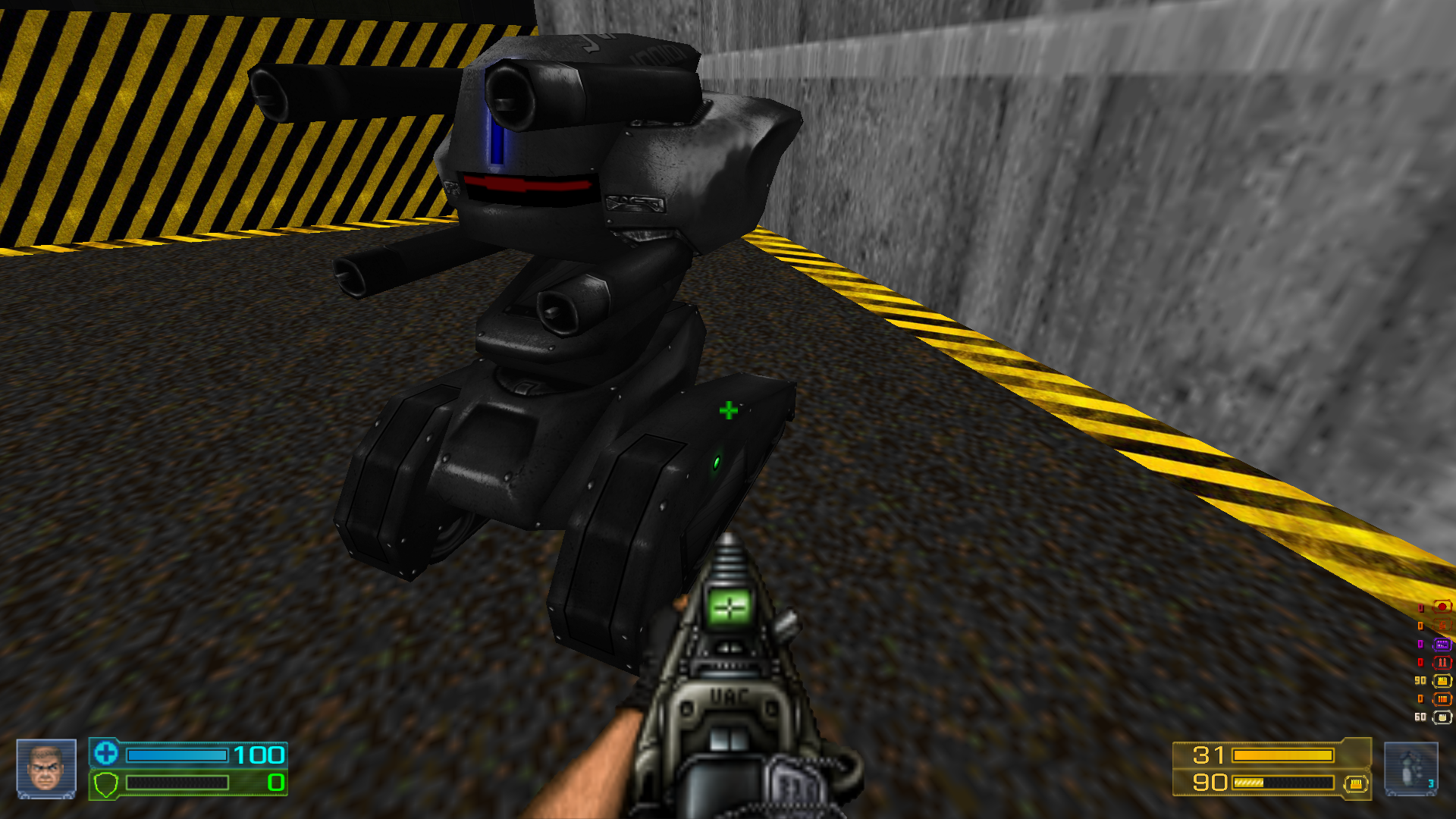 He fires four streams of plasma that do absolutely devastating damage. One of these things can take out a cyberdemon in seconds. But beware. Getting between the bot and its target means he'll be doing that devastating damage to you! Or goodness forbid, you accidentally shoot him and he turns on you! He'll smoke you so fast you won't believe it!
And beware when he explodes. When he dies, he does it violently. So oh yeah, keep back, Doomers! He does more damage than an explosive barrel when he dies!
So that's all for now! We are going to be releasing an interim update probably the end of this month.
In the meantime, the current version is available below. Instructions on getting up and running can be found here.