Guys, today we are very excited to announce Gorescript will come with a

One of the key design goals of Gorescript is to make content creation simple and open to everyone. The levels are built in a custom level editor, allowing for quick and easy modifications to existing maps and also the possibility to create entirely new ones.
The plan is to allow everyone to create and play their own levels, maybe even create full campaigns.
Here you can see it in action. The original level:
A secret door might be interesting here!: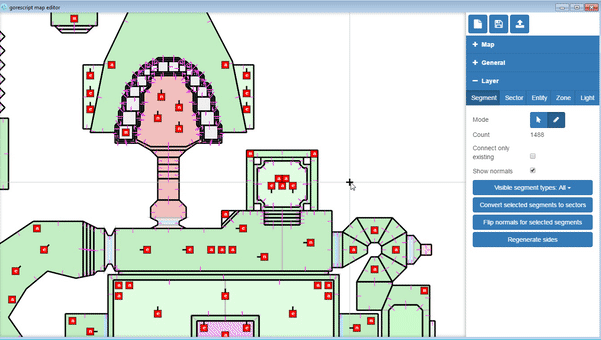 Voilla!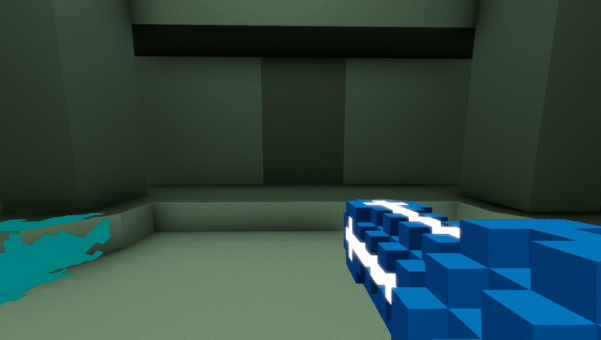 Create your dream level. Add monsters, power ups, weapons, lights and secrets. Enjoy your level or challenge your friends with your creation!
You can go with any size, start your level design with something small to get the feel of working with the editor: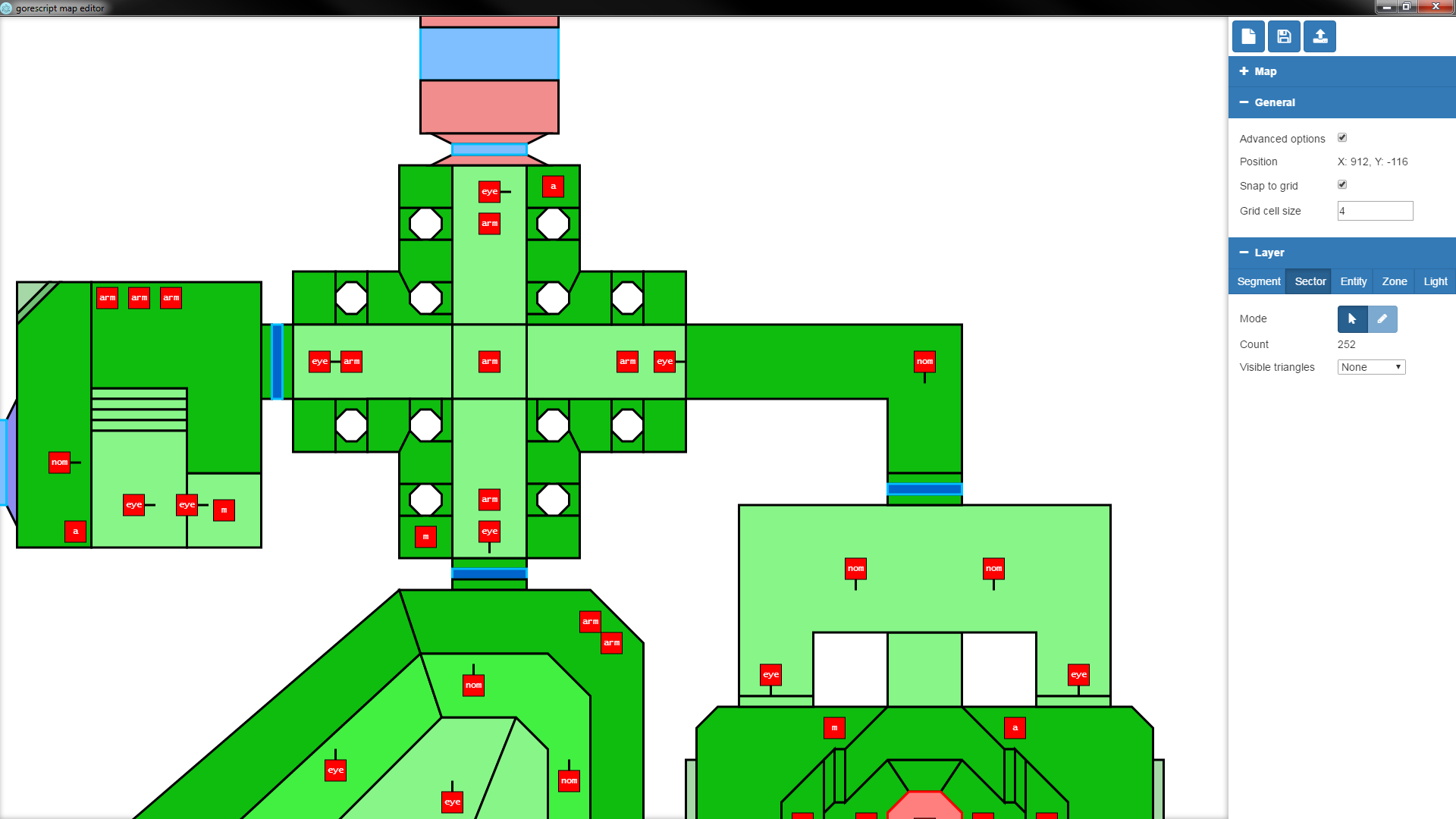 Get the right amount of monsters in there so the level will feel balanced and not overwhelm the players with impossible difficulty or just ignore this piece of advice :D. You can also pick the triggers for secret rooms filled with voxel horrors.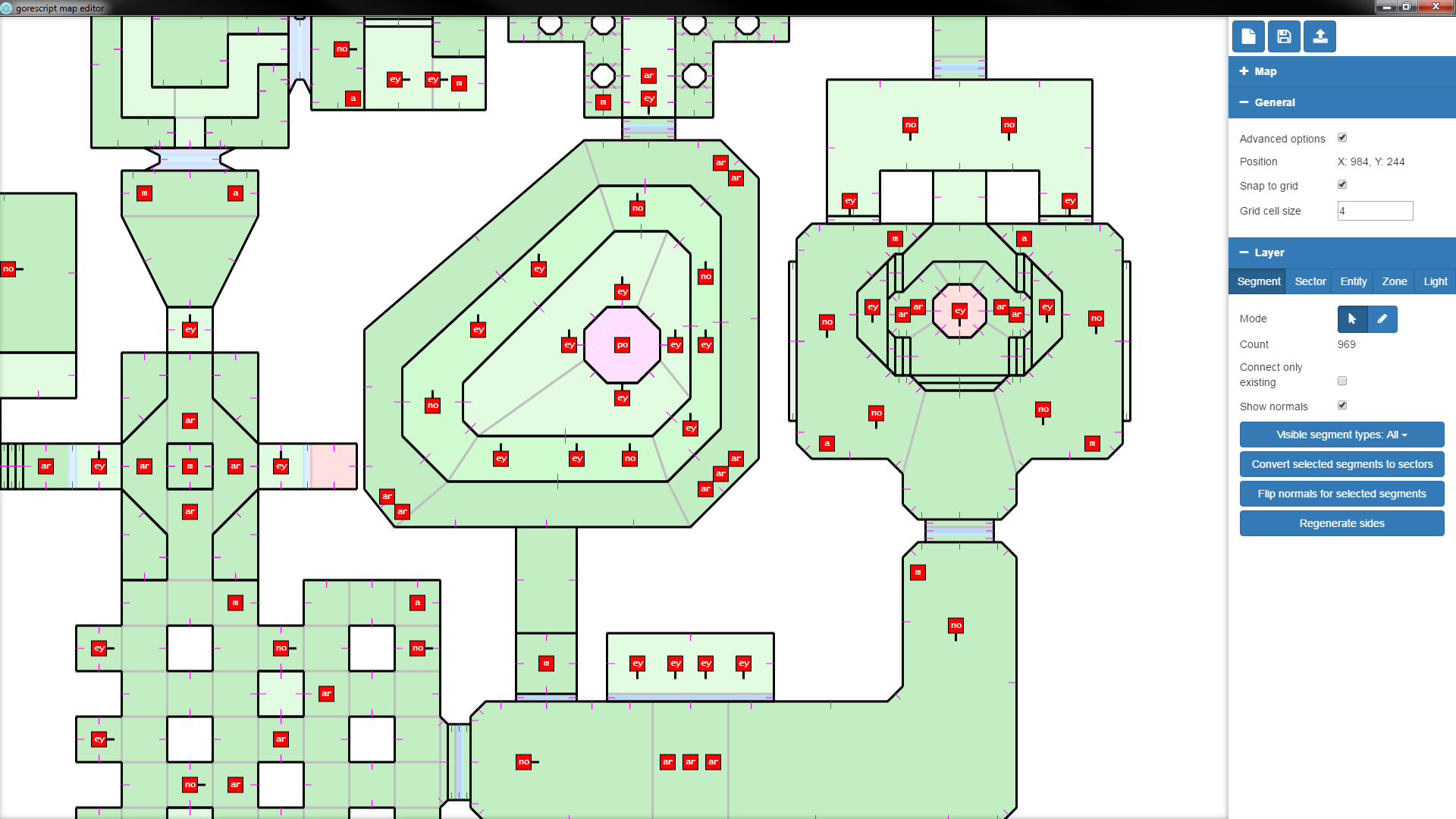 Then feel free to scale them to any size you want and make them a truly epic experience.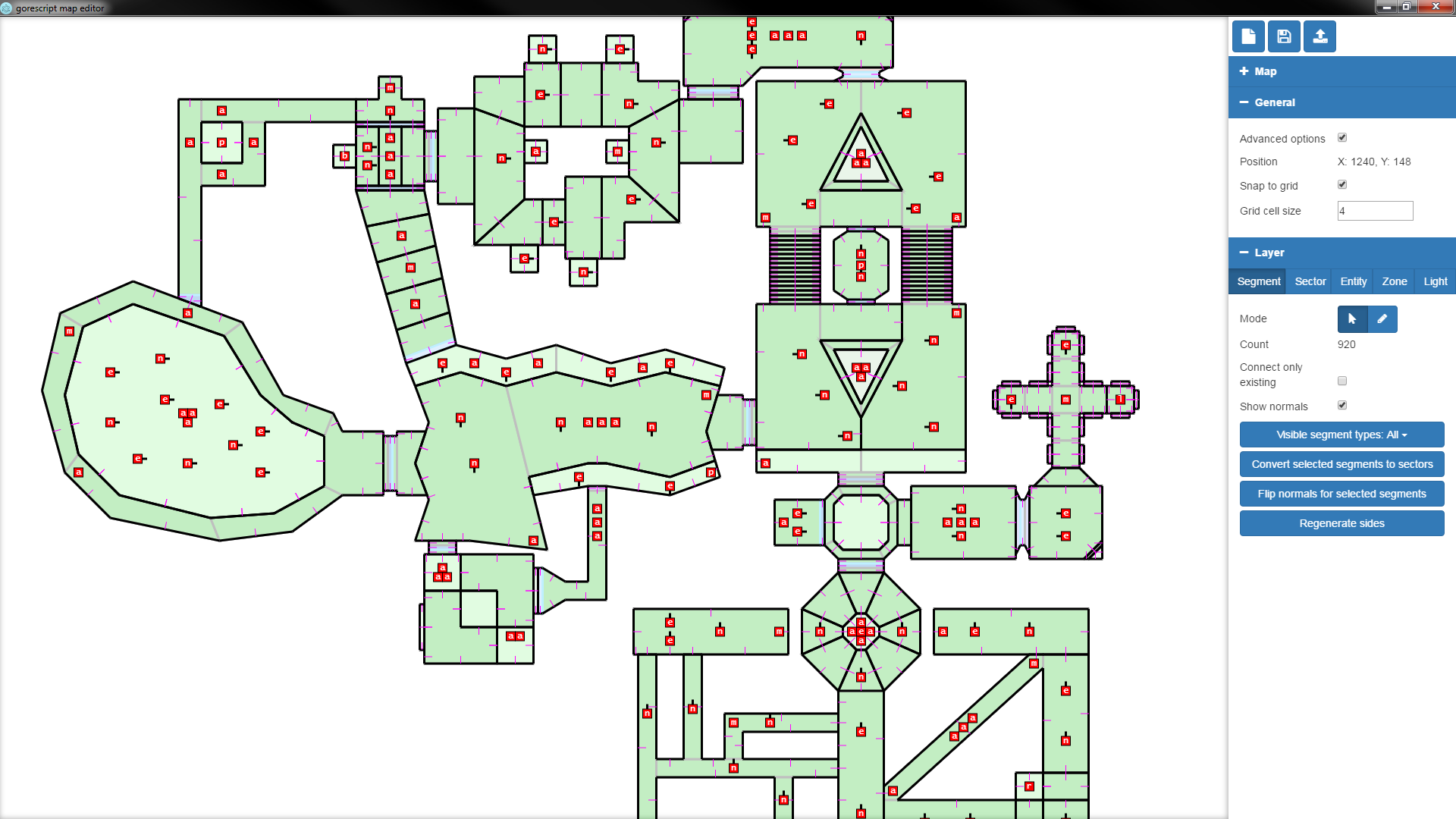 The Gorescript Level Editor will come as a separate executable that you will be able to run outside the game. Till then, enjoy our free pre-alpha version (hint: Update coming soon!)
Gorescript is also available on Steam Greenlight.