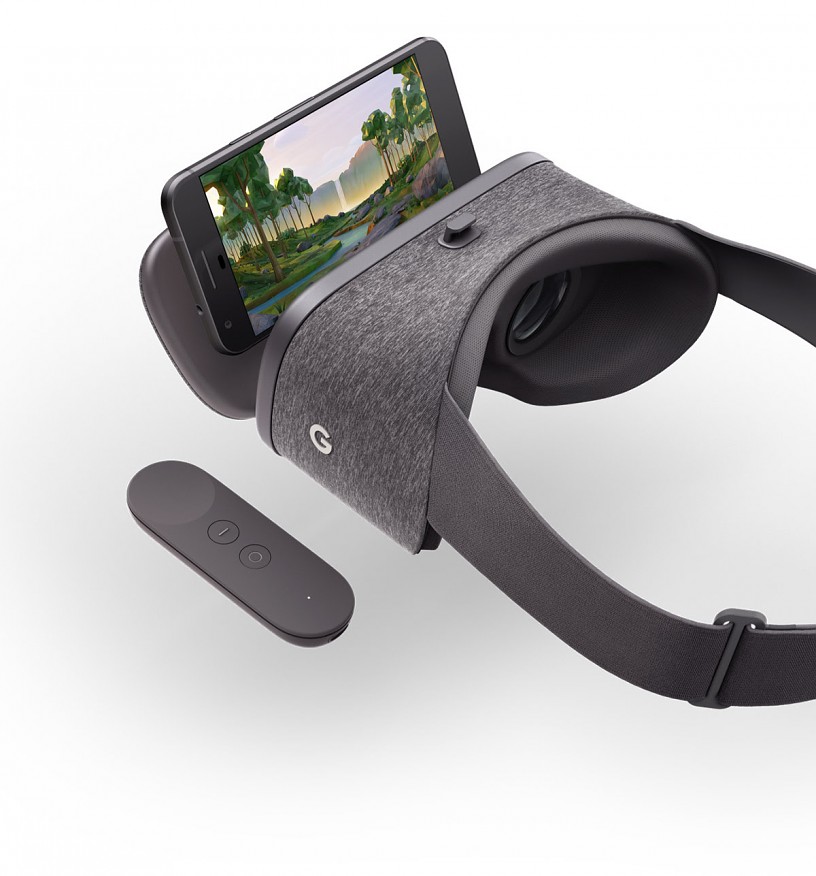 In an official press release, Google has announced that its next generation mobile virtual reality headset, Daydream View, is now available for purchase. This new headset features a lightweight design with a fabric finish, and ships with a motion controller that includes a touchpad.
Daydream View is the next hardware step up from Google Cardboard in the company's virtual reality initiative. While the "View" refers to this piece of hardware itself, "Daydream" is Google's new virtual reality platform comprising a set of Android-based VR standards that other companies can use to create their own Daydream headsets.


The Daydream View requires a Daydream-enabled mobile phone to use, the first of which is the Google Pixel line of phones, announced last month. The headset can be purchased from the Google Store for $AU119, or from Australian retailer JB Hi-Fi for the same price. We've rounded up some of the games that will be available on the platform here.