Hello everyone, thanks once again for stopping by.
It's been a few months now since we released our first ever teaser trailer, showcasing some of Teemu's level design work. What, you didn't see it? Well here it is: Youtube.com
Short & simple, we know. So we've created another one!
This time we're showing you some of the character concepts you may have already seen plus their 3D versions as they're now completed. Main characters are actually being animated now and we hope to see them in game soon.
On top of this we've run over the ideas behind our Gombies, showing their concepts again and explaining the difference between them all.
The video then moves onto Level Design & Audio work, we roll the WIP Theme Tune V1 for GOMBIES whilst flying through some of Teemu's completed levels. Sadly they're missing hordes of GOMBIES, but they will come soon!
Once the flybys finish, the video continues until the theme tune comes to an end.
But as an added extra for being an IndieDB follower we're going to show you something that wasn't mentioned in the video. It's a secondary character for GOMBIES, here it is: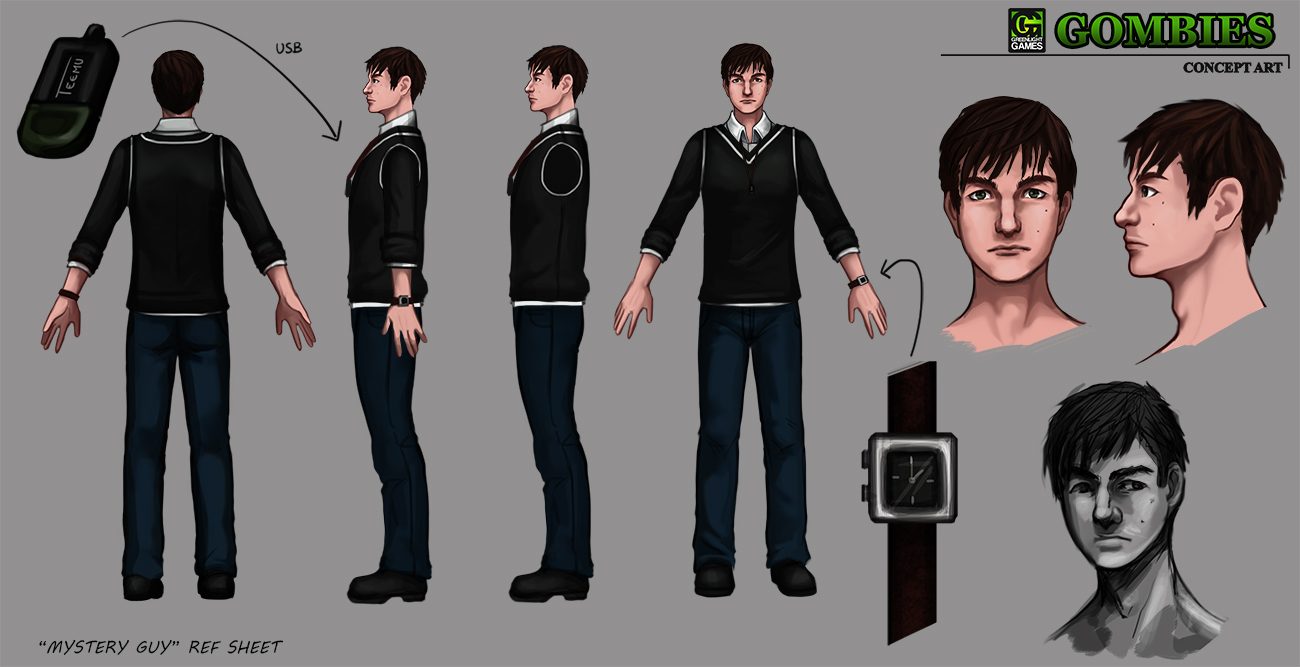 What do you think? Cool huh?
Thank you for taking the time to go through our update, we hope you enjoy the video!
New Video:
Thanks,
Greenlight Games.