Hello! Thanks for reading, first off we want to welcome you to Greenlight Games and our fun project GOMBIES. If you haven't done so already please hit up our website, track us on IndieDB, follow us on Twitter and maybe even subscribe to our YouTube channel!
OK, now we've successfully sold our souls lets continue.
So what's been going on over the last two months?
Well, a lot..actually! So to make it easier to break down I'm going to do updates in sections, we're going to cover 3D art, 2D art, level design and music work.. Here we go!
2D Art:
Our very talented 2D artist Nicola has been working very hard over the last few months and has almost completed all of our character concepts! But we gave her a special task of creating a level illustration which she did an amazing job on. It's now complete for you to feast your eyes on! This piece of work will be displayed between loading screens in Chapter 1. Click the image to enlarge!

3D Art
OK so this is where things start to get really interesting! Today we're going to show you the work of our artists Nathan & Brock.
First of let's look at Nathan's work, he's been tasked with creating a train and it's carriages which will be used in some of our chapters. Here they are.. Click to enlarge!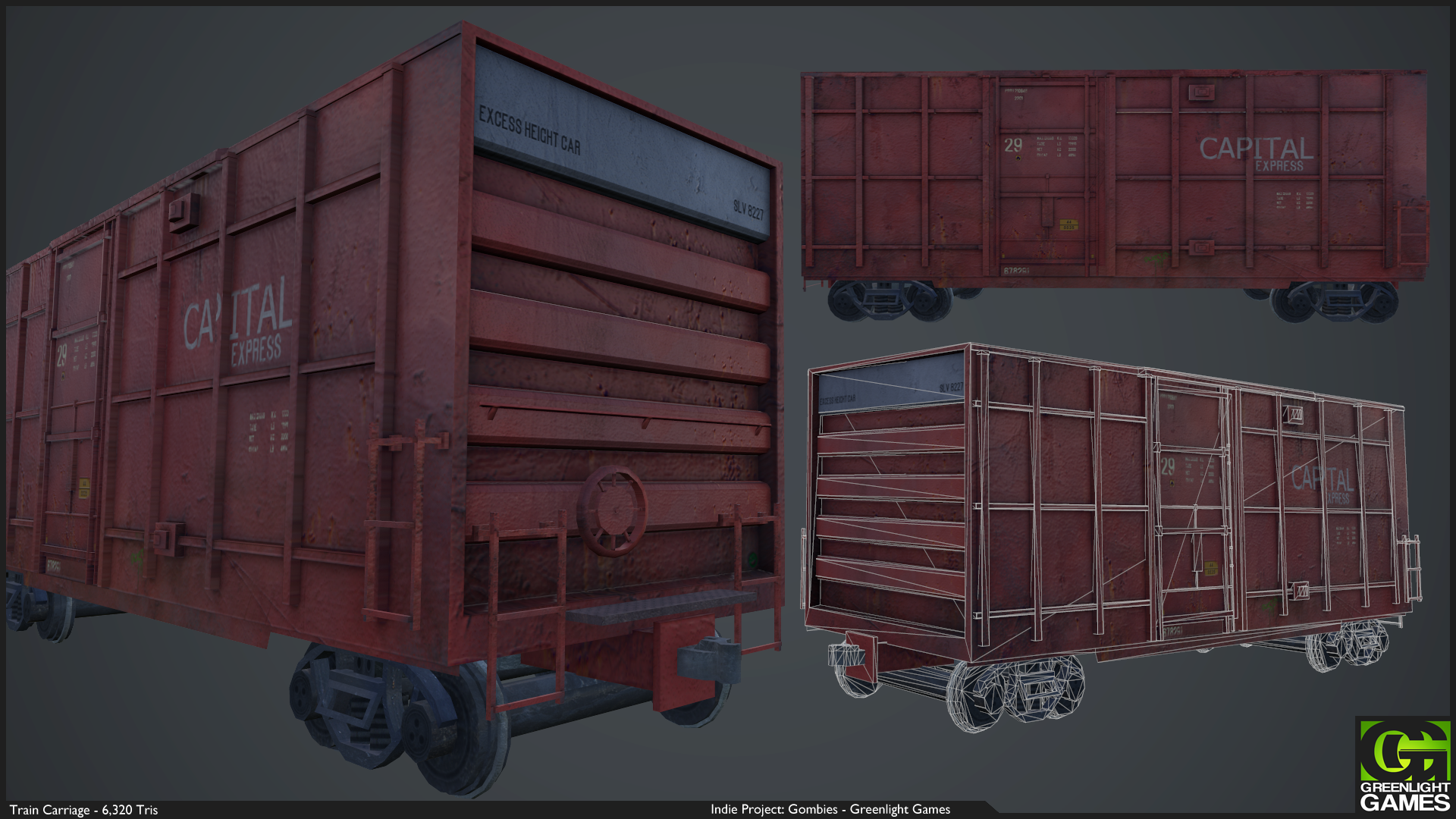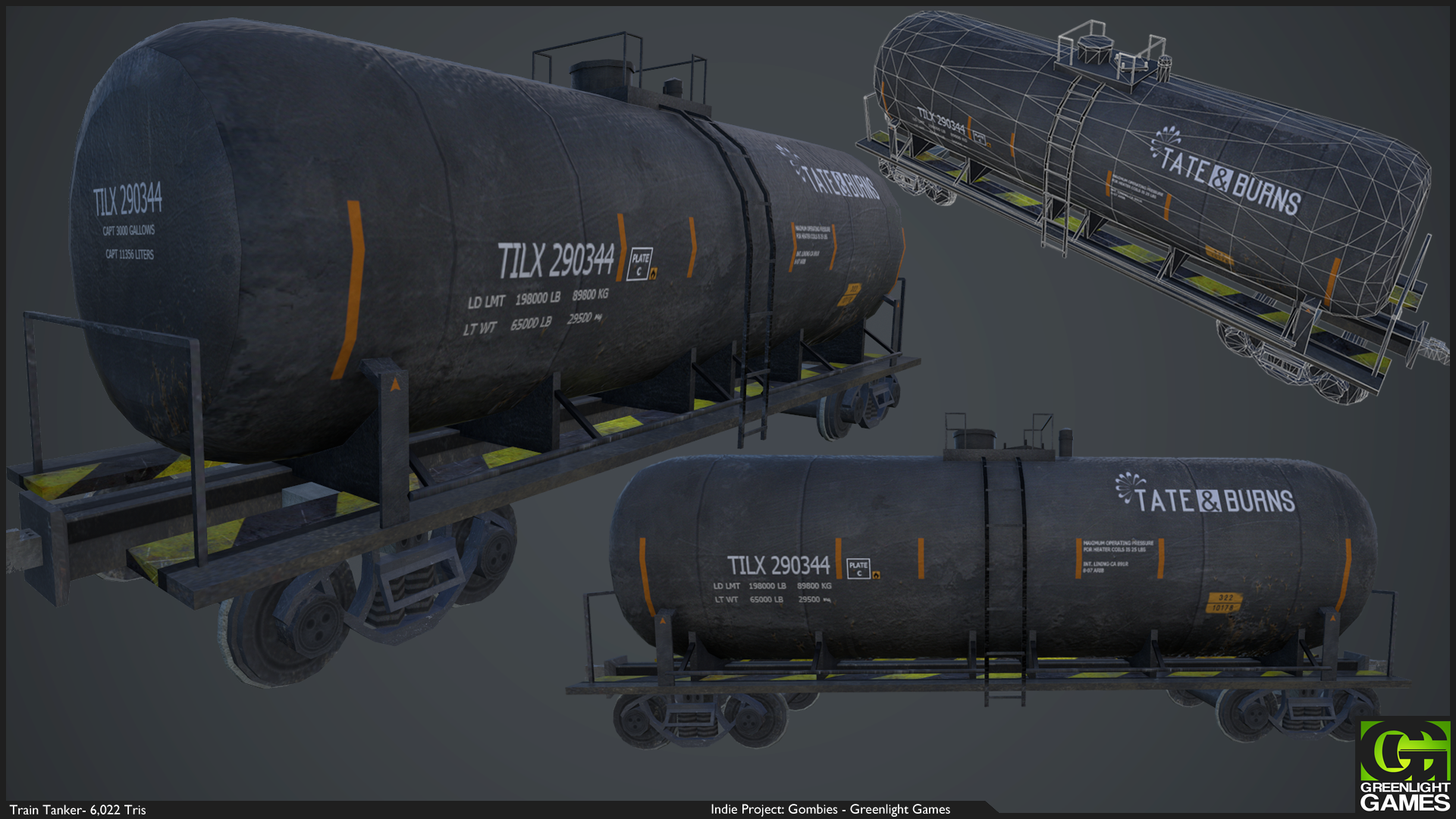 Nathans been working very hard on these models and has even created texture atlases to improve the process of 3D modelling and increase performance within the Source engine. We can't wait to see the trains engine! It's going to look amazing. In the level design update we have included in game screenshots of the box carriage. Next update we will include better screenshots of all these bad boys together!
Next up is Brock, he's our character artist and has finally wrapped up our 3 main characters including back packs! The screenshots are below..lastly there's a draft animation! Wow, just wow. Click to enlarge!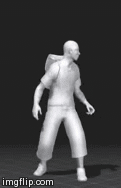 Well, what do you think? Looks pretty amazing if you ask us! We're so happy with the progress there and can't wait to show you all our characters in game. Brock has been working on these characters for a long time now and we're all glad he's finally finished. They're going to be pushed over towards our animator now so we can get them into Source! Brock's next job is some GOMBIES. Watch out for our next update!
Level Design:
Our Lead Level Designer & Second Project Leader Teemu has been working day & night once again to smash through the level design. It's going very well and we recently rewarded Teemu with some fresh textures that have been converted to make them look amazing by our Technical Artist, Paul.
Here's a few screenshots of Teemu's work so far: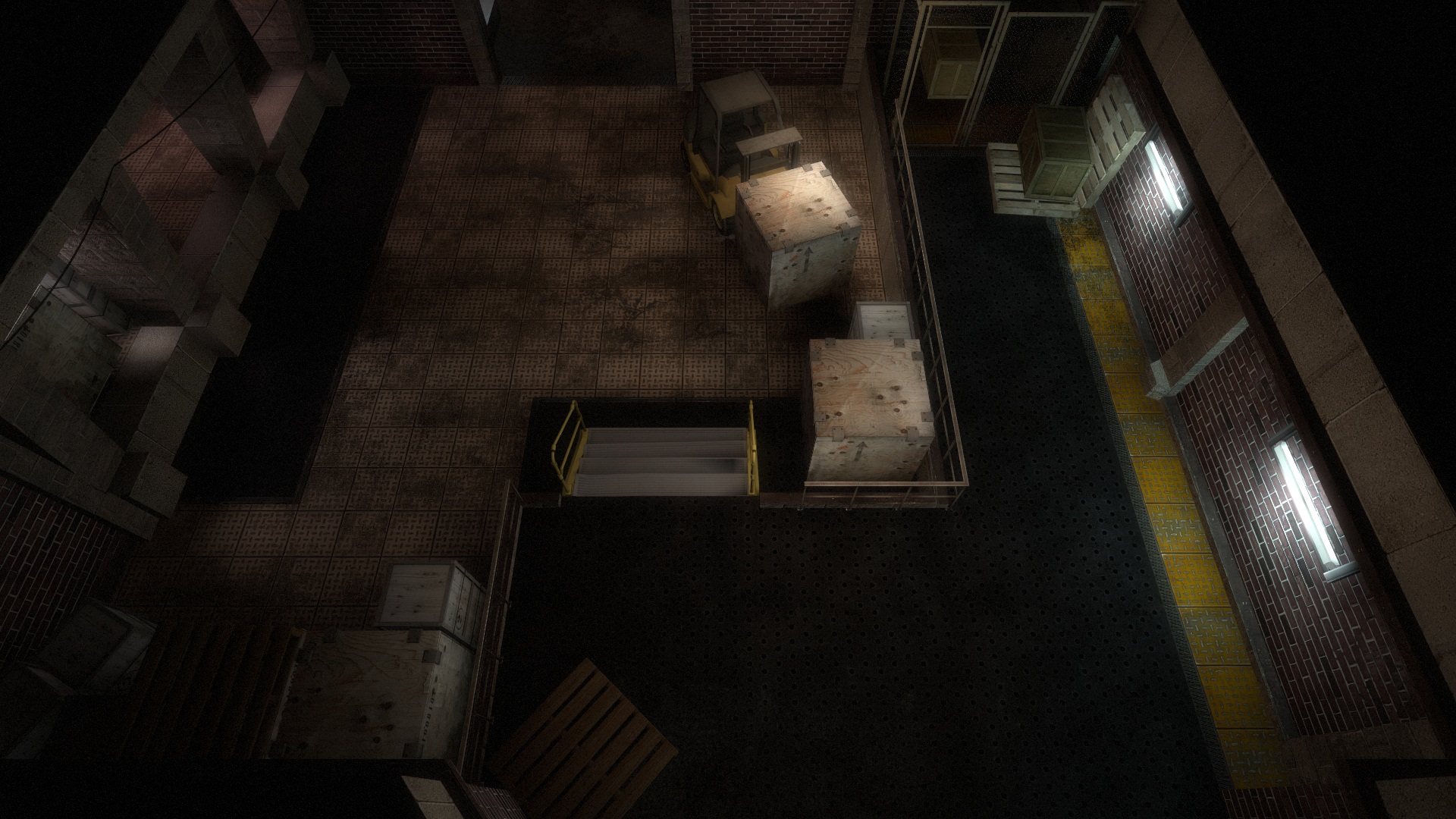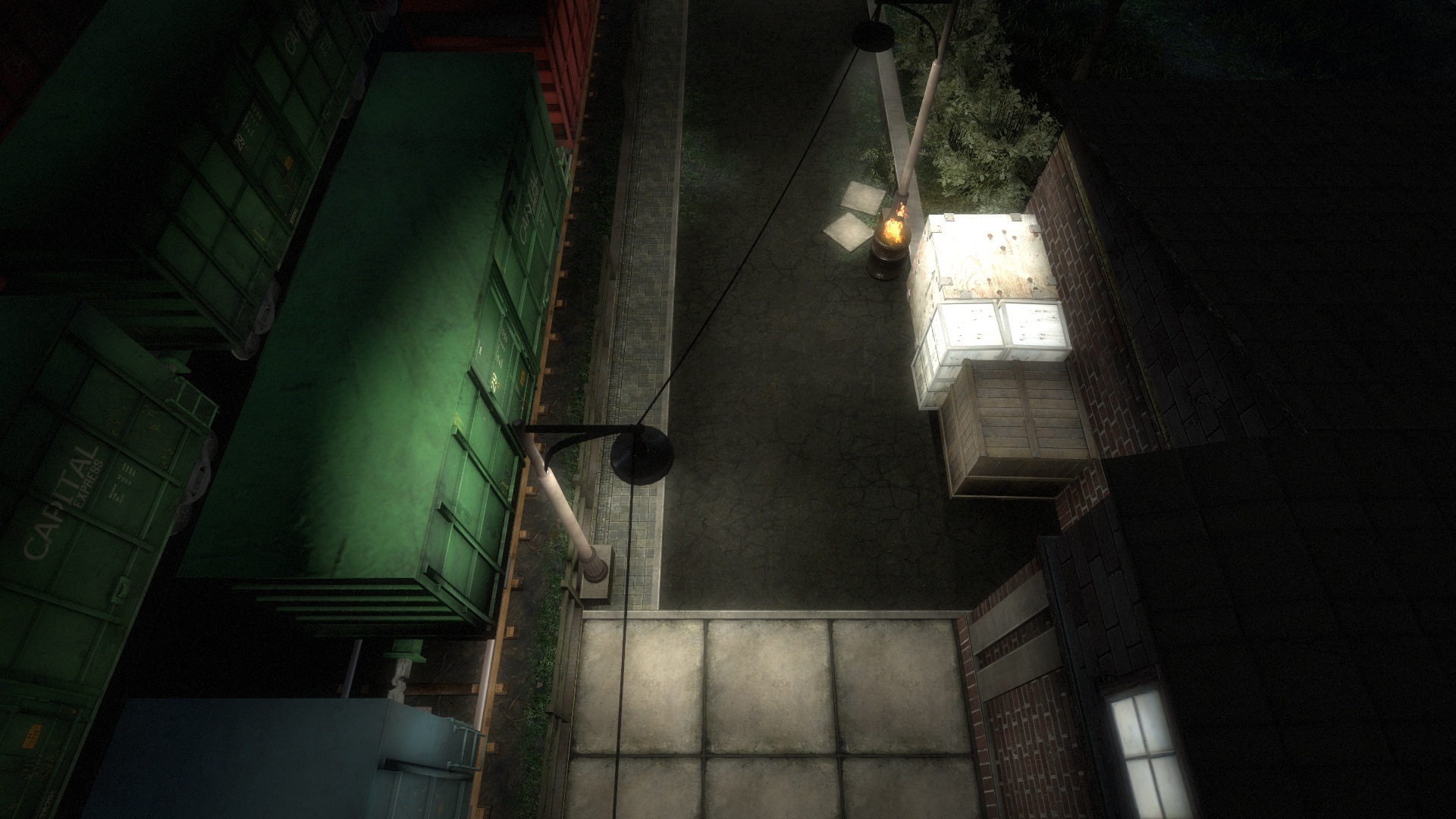 Dark & dingy areas, shuffling through alleyways and tight areas fighting off hordes of GOMBIES. What else can you ask for? More to come from Teemu, his work is placed across all chapters and areas of level design right now instead of completing whole chapters 1 by 1. For game-play and testing reasons more than anything, but once we have a complete Chapter we will happily give you a video of its game-play!
Music Work:
Our musician Nick has been working on the games theme tune, it's now complete and we love it. Here it is for you to listen to! Let us know what you think in the comments or send us a tweet!
That's a wrap:
Well that's it from us, we hope you've enjoyed looking at our progress and seeing what we've been up to in the background. Greenlight Games is forever growing and we have multiple projects currently being worked on by multiple dev teams. Please show your love and support to our small independent games company by socialising with us! If you haven't done so already please hit up our website, track us on IndieDB, follow us on Twitter and maybe even subscribe to our YouTube channel! We'd love to hear from you.
Any comments or feedback you want to share please go ahead! Don't hold back, we want to know what you the players really think. Does it look good? Would you play GOMBIES?
Over the next year or two we hope to have delivered some great games across Mobile, PC and Xbox One. We love making games and we want to make games you love playing, so join in!
Oh, talking of Xbox One.. Welcome to the Xbox ID programme! Greenlight Games recently got accepted into Microsoft's development programme and will be developing for the Xbox One. Who knows, you might even see GOMBIES in the Xbox Arcade one day!
Lastly we just want to thank you, all of you. We appreciate you taking the time to read through our updates and getting involved, it really helps our creativity and improve performance! Take care.
Donations:
Cheeky, we know. But if any of you can spare some change we would happily accept it in the form of a donation! Help keep our website running, license costs and team systems paid for! Thank you.