Sorry for the lack of updates last week, we'll make it up to you with some fresh media instead. Remember, as these are in their early stages, criticism and input is always welcome and encouraged. Visit the forums if you want to get in touch with the developers regarding anything more specific, or if you just want to bask in our glory.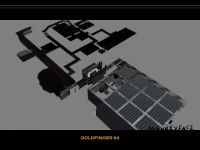 A quick overview-look of a new map, Prison. You'll start out as a captive of Auric, but will be able to explore his underground complex if you manage to escape.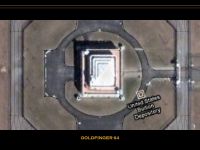 A key-scene in the movie that will also be a key-scene in the game. Heavily fortified and possibly one of the last missions in the game, Fort Knox.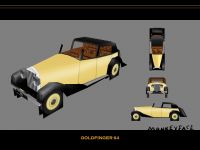 And last but not least, a new vehicle. It's Auric's Sedanca de Ville, an early Rolls-Royce car from the original movie. We don't know if you'll be able to drive it or not, we'll see if it fits our purposes.
And that's it. I'll try to be on time next week with the update, 'Til then.
monkeyface, if I may