In my last post we talked about how we were working to bring all of the tiles and environmental pieces from an 8-bit look to a 16-bit one. New tile sheets for the cemetery levels were created with a higher level of detail and color count. We can now confidently move forward with the level design, a big step in the development of the game. Here are some new levels (note these are subject to being scrapped based on further playtesting).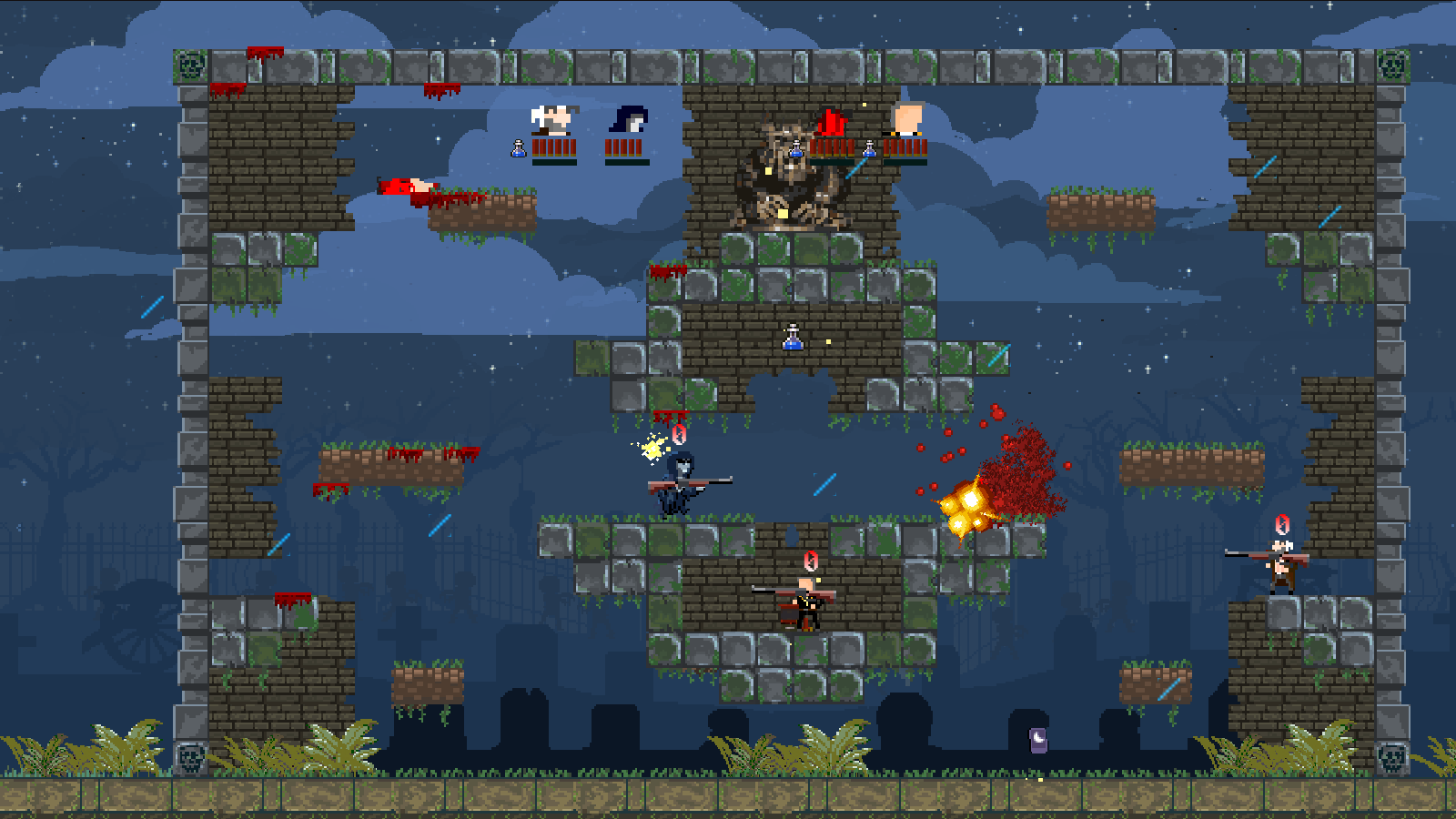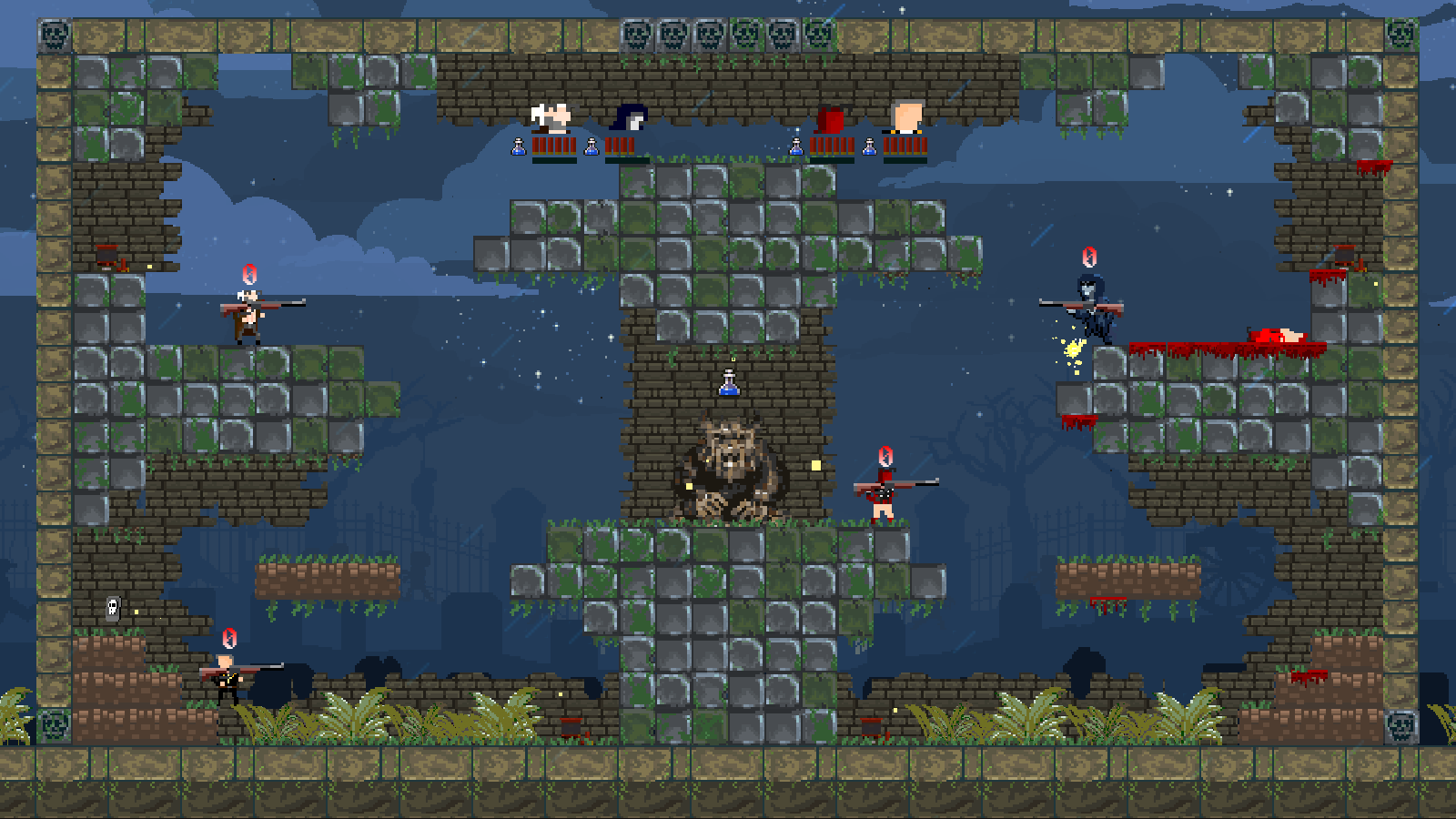 There are four planned environments in which players will be able to battle it out, Cemetery, Hell, Metro Wasteland, Dusty Texas Town. We're currently wrapping up the Cemetery levels and can finally move on to a new environment.
If you look closely, you'll notice that Death looks very different compared to the other characters in the screen shots above. That's because we've also started redoing all of the characters, bringing them to a 16-bit fidelity as well!
Meet Death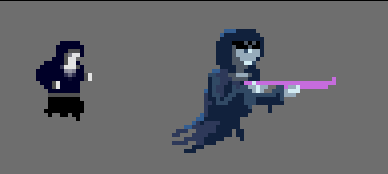 The left sprite is the older character design. We've also increased the size of the characters slightly to allow for more expression and detail in their animations and movement. We're also going to take this opportunity to smooth out some of the animations by adding additional frames, as well as adding additional fatality animations.
The next character to get the 16-bit treatment is the Demon. Here's a teaser concept piece to hold you off till next week!