Last post we unveiled the new character design for Death, giving a glimpse on how we're taking advantage of a broader color palette and increased color count per sprite to give a much more detailed and SNES styled aesthetic.
We've also increased the size of the characters slightly, making full use of a 32x32 canvas. This, along with the increased color count, allows for greater expression in the characters faces, adding much needed personality and emotion, as well in their movement.
Meet the Demon.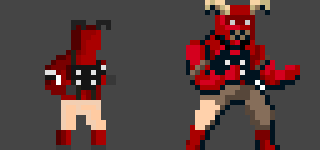 Here, the Demon stares down at his enemies with a psychotic, frantic glare.

And of course, always think twice before you charge at a Demon.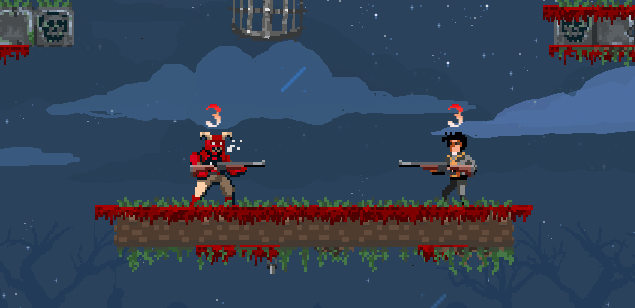 Meet the Preacher
The Preacher's backstory was also redeveloped. In the original design, the Preacher was older, burnt out on his pastoral duties. The new Preacher has a younger, edgier look, who's lost his faith, traveling down a dark road after too many bad events in his life.

Here's a Preacher concept piece.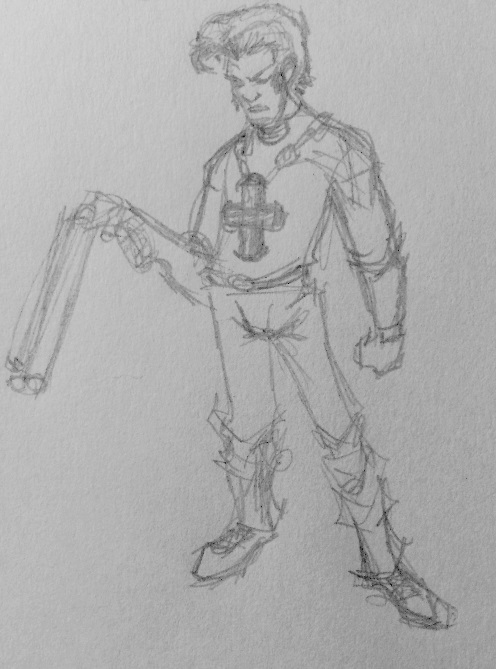 Meet the Angel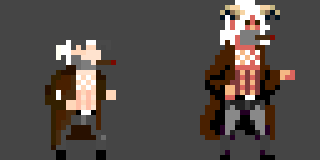 The Angel is actually a fallen angel, kicked out of Heaven long ago, forced to roam among the mortals for all eternity, seen as just another street bum. He fights in hopes to earn his way back in.

And here is the full lineup.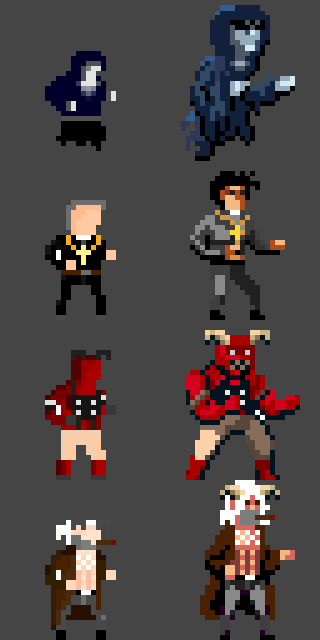 Whew! This is a huge media dump :) Next post, I want to start discussing what the planned development schedule is and delve further into the game's level design, going over the different types of environments and level sizes. We'll start with the cemetery levels, showing the new levels and environmental hazards we've designed.