In my previous post, I discussed how we've started to redo all of the graphics in Demons with Shotguns. We started with the cemetery tiles and this is one of the earlier iterations.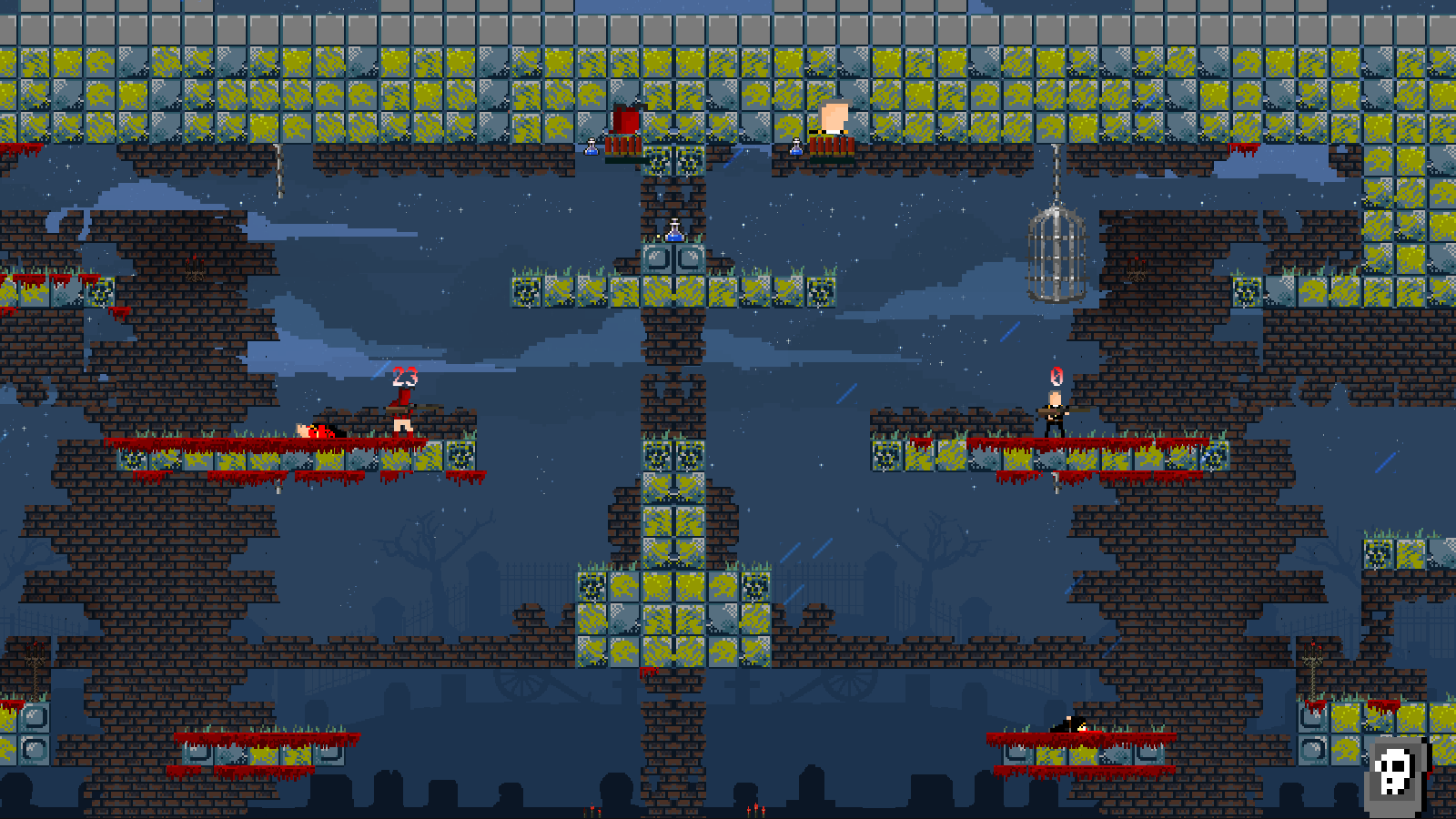 The tiles have a very flat, one dimensional look to them, making use of a smaller color palette creating a look that's very reminiscent of a NES game. This is a great, retro style look but I've always envisioned Demons with Shotguns in a more 16-bit SNES look. Thus, we took the tiles a step further, expanding the color palette, using more colors per tile to create a more 3D dimensional look and feel to them.
This is the final iteration (I know I've said this before, but it's true this time ;) )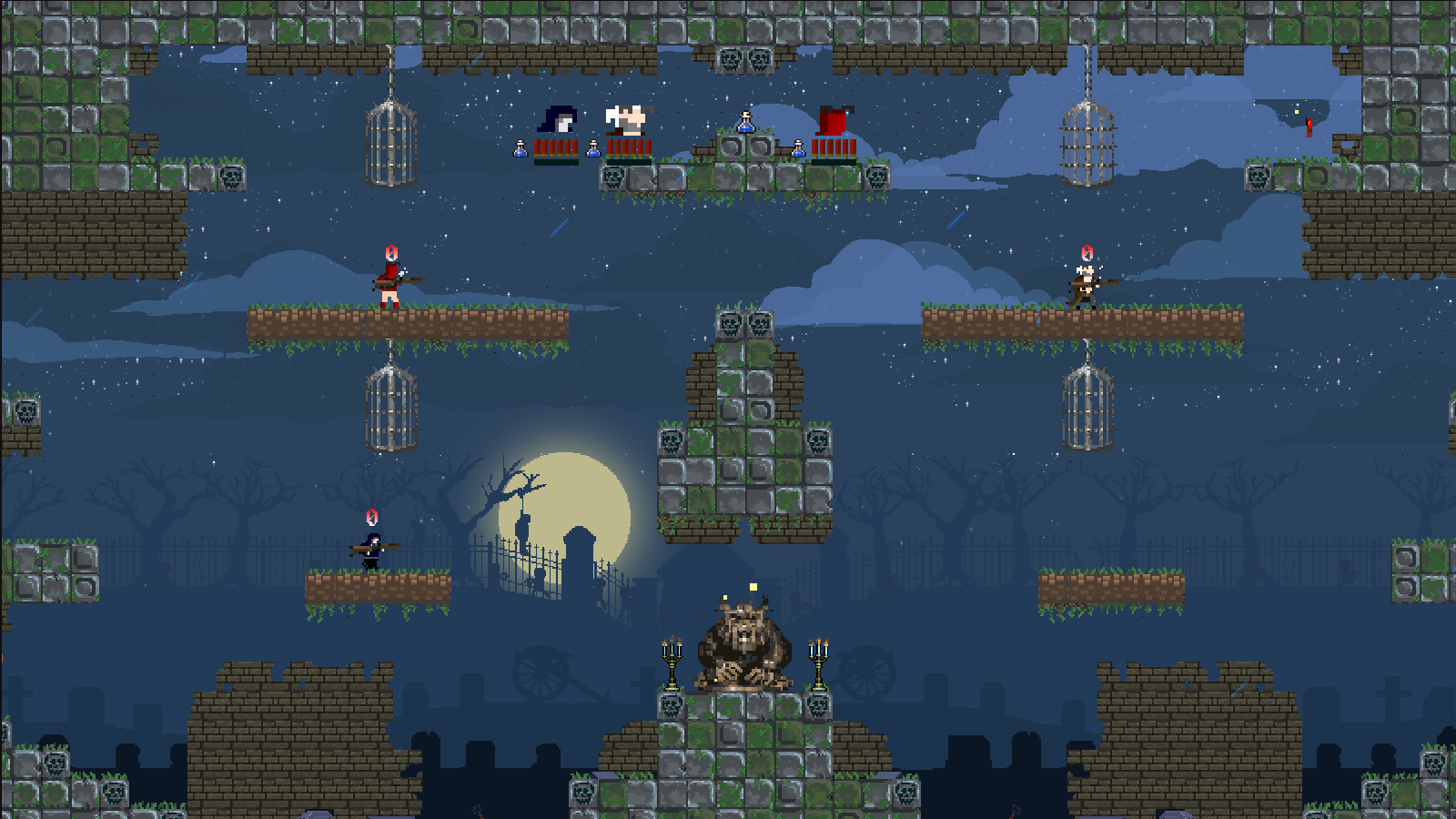 The world feels much more real and alive, and the tiles really stand out from the silhouette background. We also added some finer details to the background such as a horde of zombies roaming around. We still need to redo some of the foreground pieces to make them less flat, but this is definitely the direction we'll be taking the game moving forward.
Next up is redoing the characters! As much as I love the current work, we need to bring the characters along to the 16-bit world too. I'm excited to see how they turn out.
On a side note, Demons with Shotguns first public appearance was a wild success! I presented the game at the NYC Games Forum Playtest Event last night to over 250 people and 43 developers. Everyone that played the game absolutely loved it, playing not just one match of Capture the Soul, but several. The most common question I was asked was "can I buy the game now?" or "when will it be released?".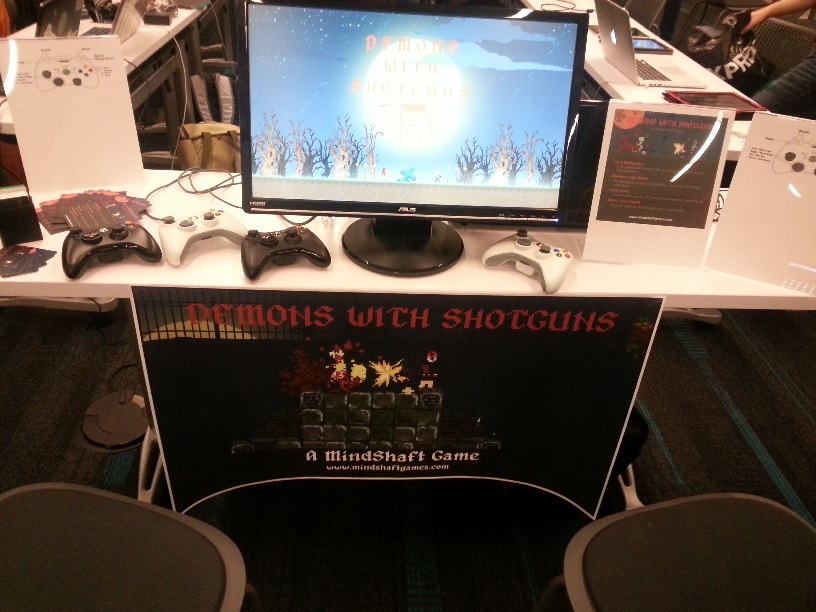 The event was also great to see how well people were able to just pick-up the game and play. I did notice some patterns in player confusion about some things that I need to address, but for the most part, people were able to easily pick-up the game and play.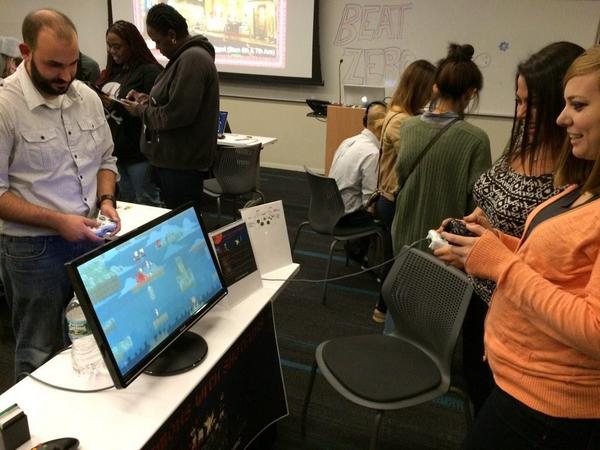 Now I'm off to fix some bugs that popped up during the event!