After a few days of downtime following the crunch involved in getting Isomer ready for Steam, I have just released a new Isomer build. Build 0.8.9.1 focuses on enhancing enemy bases in a number of ways and fixes bugs reported on the forums from the last build.
So, what's new with enemy facilities? Firstly there's a new block called an alarm control core - this block can be found in some enemy bases and controls all the alarm sensors throughout this facility. Destroying a base alarm control will disable all the sensors and alarms in the building making it easier to assault the powercore without interruption.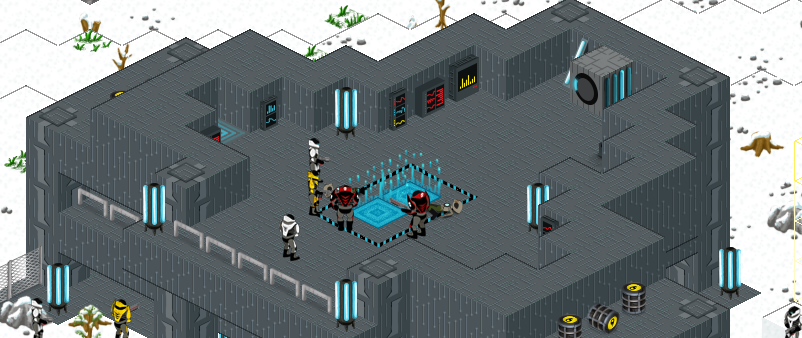 Secondly, enemy bases can now extend underground! Previously no enemy base could have any part of it below the ground, as of this build several buildings have extensive underground rooms and corridors adding to exploration and discovery.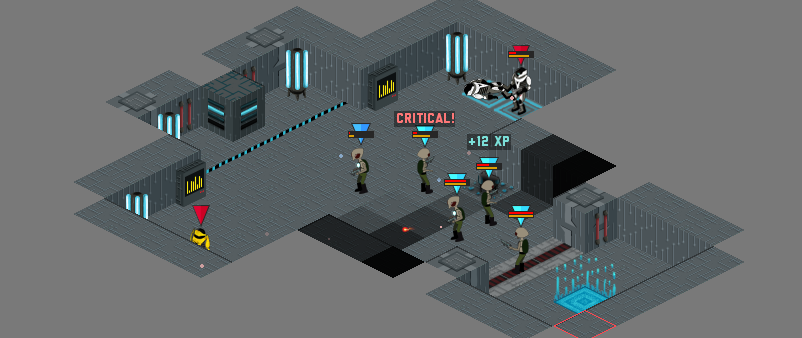 Aside from this, two entirely new enemy buildings have been added and more than ten others have been tweaked and updated. Below is the complete changelog for this build:
New: Enemy units are now damaged by touching biomass plants.
New: Added new enemy buildings.
New: Enhanced enemy facility generation by allowing buildings to have an underground facilities.
New: Game version is shown on title screen.
New: Added new transition screen with stars rather than tiling scrolling background.
New: Enemy bases can now have their alarms disabled by destroying the alarm control block.
Improvement: Updated player dropship.
Improvement: Player spawn points can now be built and now require minipowercores.
Improvement: When a new game is generated the local world around the starting dropship area is automatically revealed.
Improvement: Steam achievement 'Cut the red wire' (related to disabling alarms) now can be achieved.
Improvement: Enhanced a large number of existing prefabs.
Bugfix: Fixed bug where enemy units would loot resources for the player!
Bugfix: Fixed bug in launcher which would enable the non-Steam update option if it failed to read the locally installed version number.
Bugfix: Fixed crashing bug with generating 2D selection block that goes off the edge of the screen.
As with previous new builds, you can update Isomer either via the Launcher (if using the non-Steam version) or by letting Steam handle the process for you automagically!