Multiplayer demo coming at this weekend.
---
I have almost finished multiplayer scripting. So, We're going to release Multiplayer demo this weekend!! I'll show you new features this time.
Fog of War
---
"Fog of War"(Fow) is a system expressing "view". It is very important system for Real-time Strategy game. This system makes games more strategic.
We use "Unity" Game engine, but our current version is Unity "FREE". This version can't use "Render Texture". It is good for scripting Fow system. It can be used only Unity "Pro". So, I decided to express "view" by a different method, "Terrain revealing".
This method works well, but the expression isn't so beautiful when units visualized other units.
If we will get Unity "Pro" version, I will make new system using "Render Texture".
Multiplayer game matching using Cloud Server.
---
As mentioned earlier, We use "Unity" game engine. This engine can use the great cloud network service "Photon Cloud" easily. This Game, "GODS" uses Photon cloud too.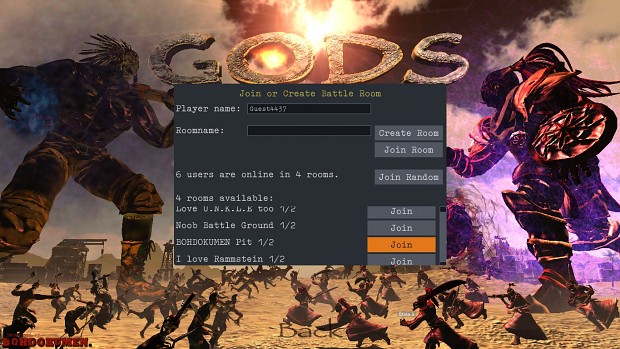 New Units
---
Two kinds of minion added. "Cavalry" and "Warrior".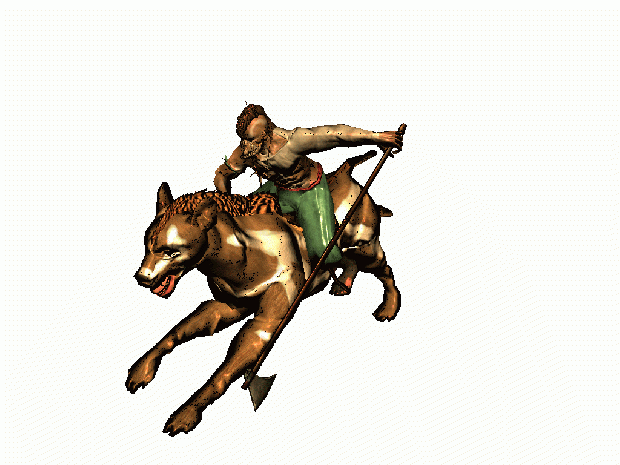 Dobu Hyena Cavalry

Cavalry units are good at scouting fields. They moves very fast. Dobu Tribe breed big hyenas and ride on them.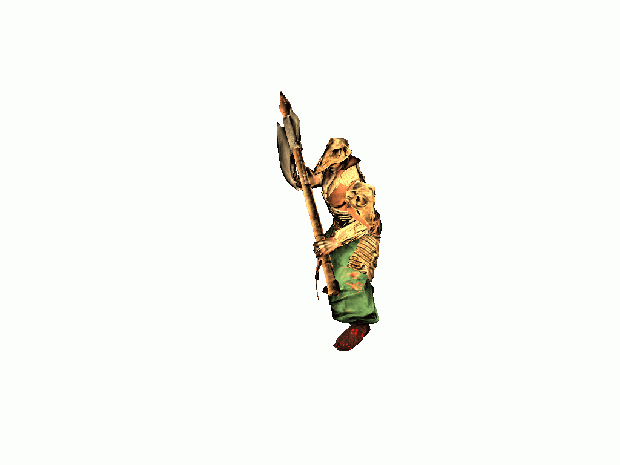 Dobu Warrior

Warriors have advantage with enemy minions. They have a huge axe and heavy bone armors. Slow move and high toughness.
Both of them train at new building "Tribe Garrison". And both of them, be murdered at a blow by Gods. And God dobu can revive them by his god power "Forced Resurrection".

Dobu Zombie Warrior
Dobu Skeletal Cavalry

They fight as your minions.
Developer name changed to "BOHDOKUMEN."
---
I spoke in the beginning, some minor business had come up. One of our member, motion designer has left our group. But please don't worry about this. He did not participate in our work quite for some time. The motions are made by other members. We decided to change the name of the group by his leaving formally. We do our best for the commercial release in the year with every effort.
Until release "Multiplayer demo"
---
"GODS" is based on Rts, but there are several original rules in this game. I'll upload game play movie and add "tutorials" of this game until demo release.
I thank you for reading this through. See you next time!