Hello everybody,
A new version for God is a Cube has just been released.
Full 3D Opening Video
interactive tutorial
fast forward button
better ergonomics (Drag and Drop, etc)
SpaceChem-like histograms to compare your solution to other players from around the world
The Opening Video is still work in progress (no sound), but it already gives an idea of the ambiance of the game.
I'm looking for feedback about the video, to make it better. Please say what you think in the comments! :D
The game Histograms are now fully functional, to compare your solution to the ones other player found. As said before, they are straightforward inspired from SpaceChem.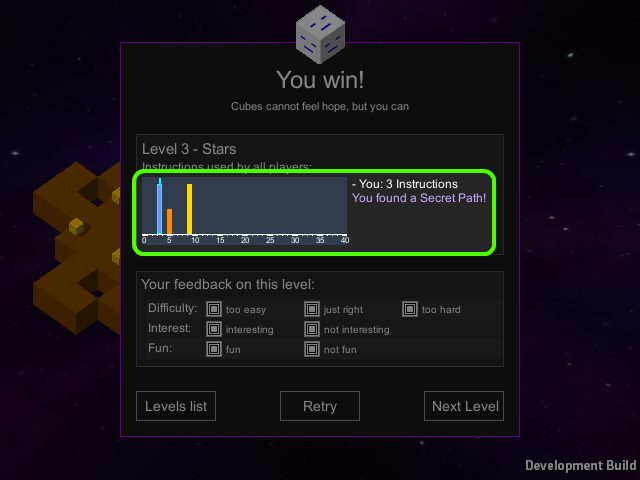 There is now a Fast Forward (x2 speed) button:
Following feedback from last version, I put a whole new Drag & Drop system (complete with control options to duplicate and rearrange runes):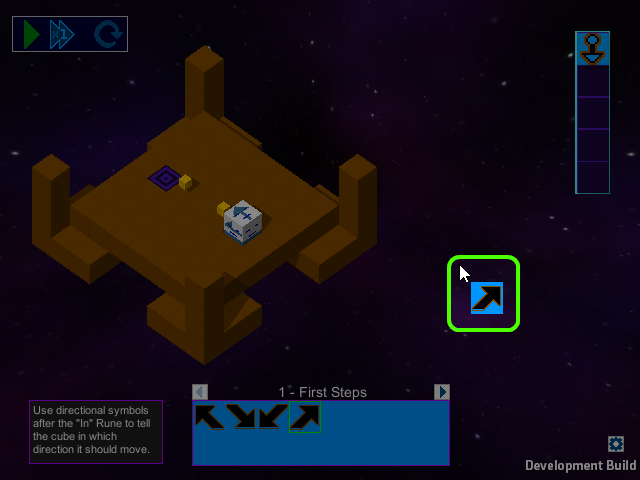 Performance Optimizations
I found a new way to load Cards at launch, so now the Cards Loading process is 48% faster, which represents a gain of 3.7 seconds (on my computer).
Besides, I am now integrating the Cache Folder and Database into the release, so the first loading has now a gain of 17.5 seconds. I think less people will quit the game thinking it is stuck.
Here is a graph to show the difference between the 2 versions: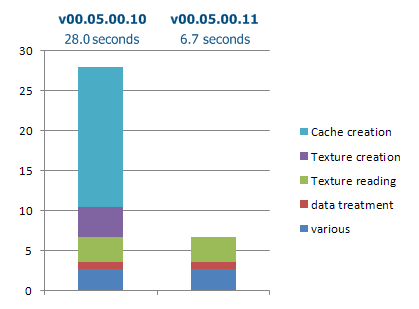 So the game first loading goes from 28 seconds to 6.7 seconds, which is 76% faster!
I'm trying to keep the news short, so if you are interested to see all changes (with screenshots), you can do so on the official site: