Yes Glyphs does indeed have keyboard configs and now you can set them to what you want as well as if you want to see the Tool Tips or not. Find the Settings Panel on the Main Screen or in the Game Screen when you click the blue Menu Button to leave the Game Screen.
Thanks for all your comments on and your interest in Glyphs. It means a lot to me to see this community growing.
To play Glyphs: Apprentice please check it out on Steam at: Store.steampowered.com
Here are some images of the new Settings Panel.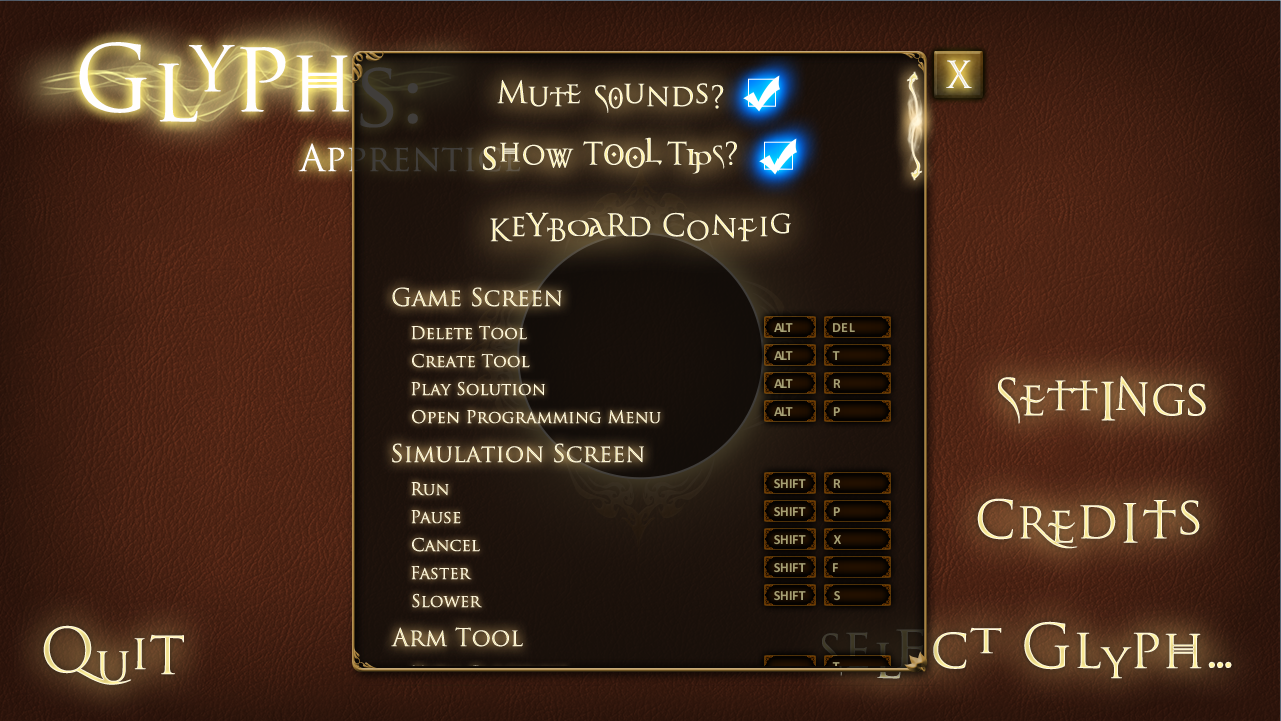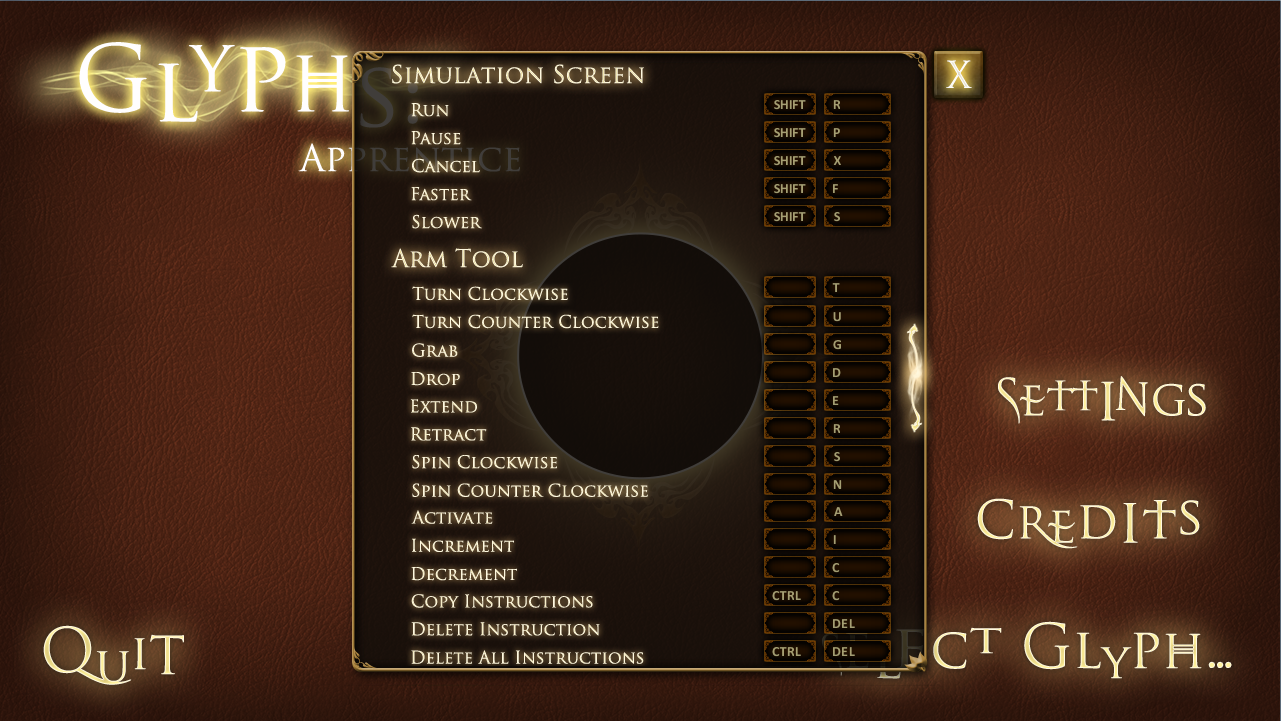 Here are some images of game play.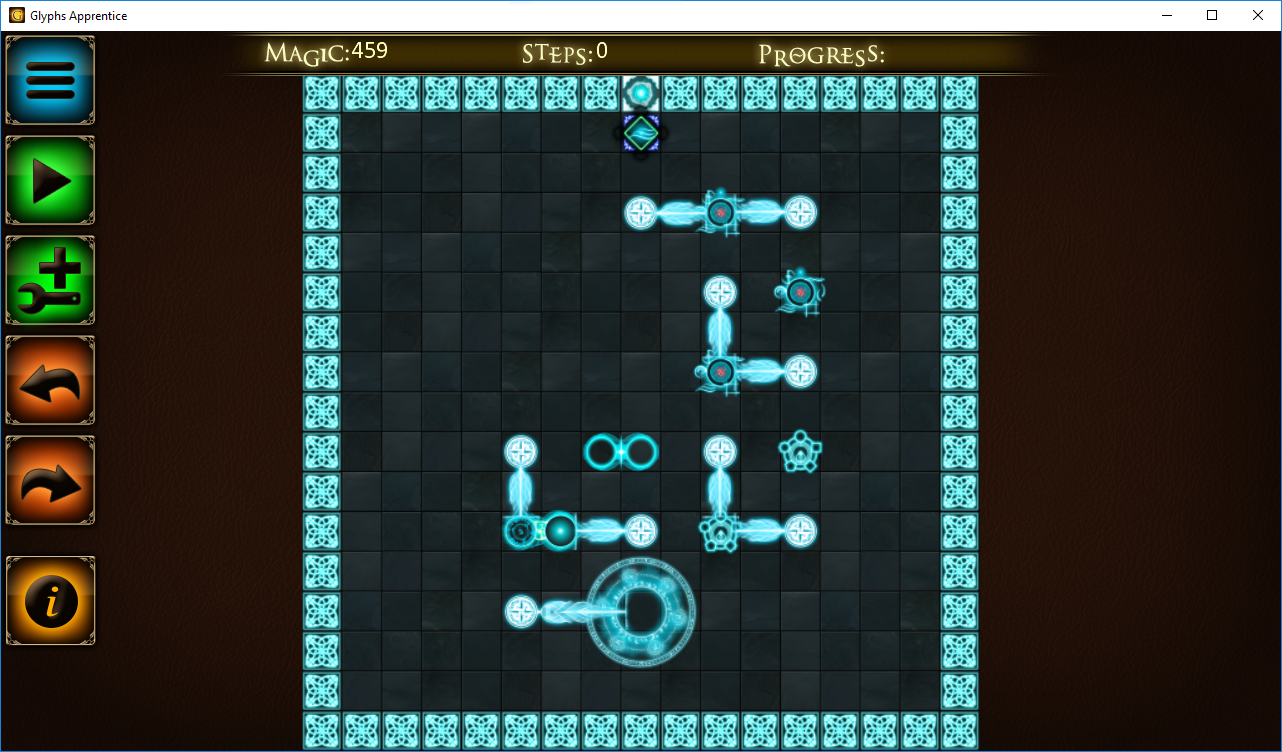 The image above shows the "Symbol of Purity" puzzle with a solution ready to be tested. The image below is the same solution being tested. All the tools are now following their instructions which the player gave to them to solve the puzzle.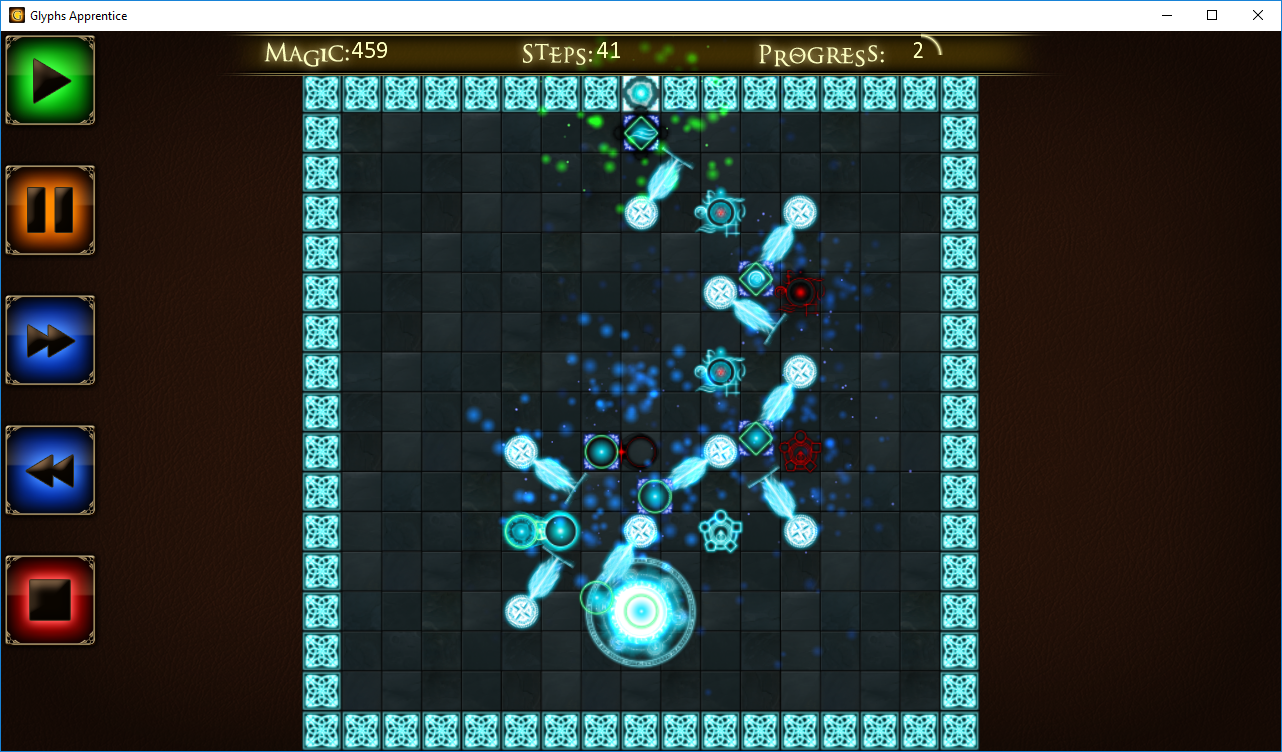 This is the same puzzle and solution but you can see the debugging panel on the right showing what the selected tool (shaded in green) is doing.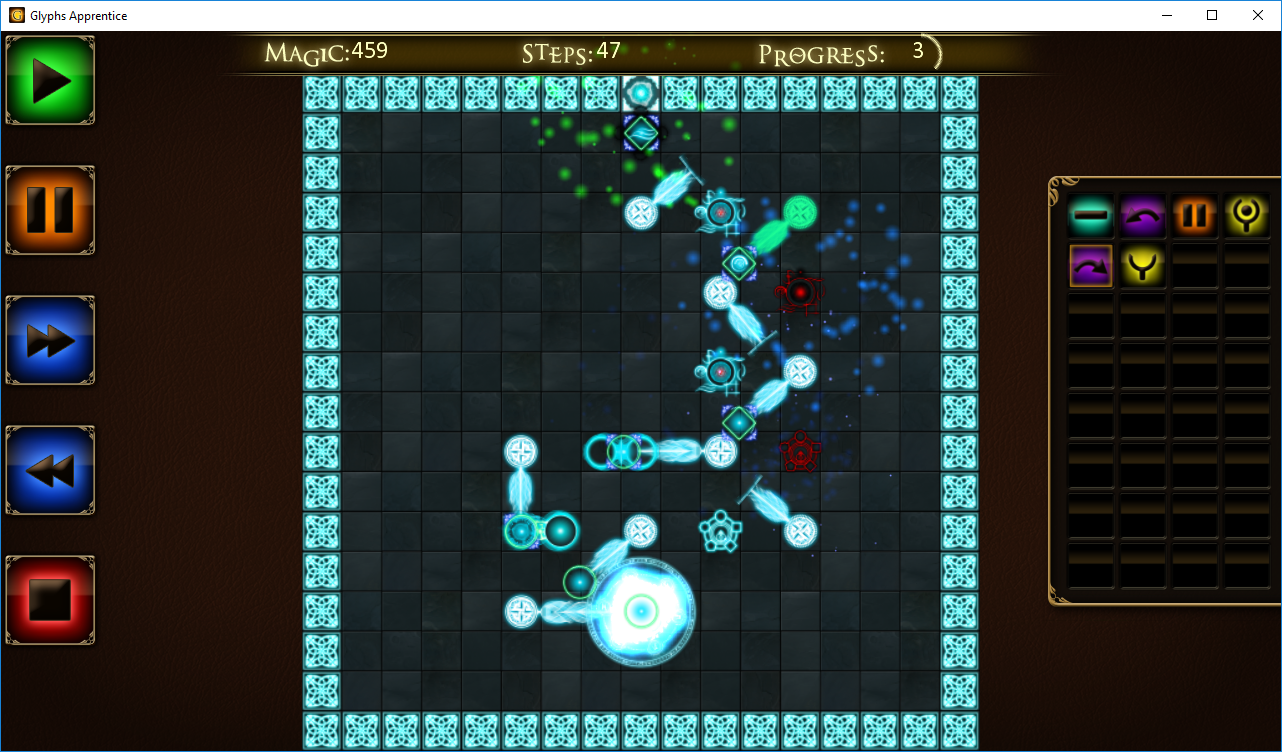 Another puzzle with a solution ready to go and be tested.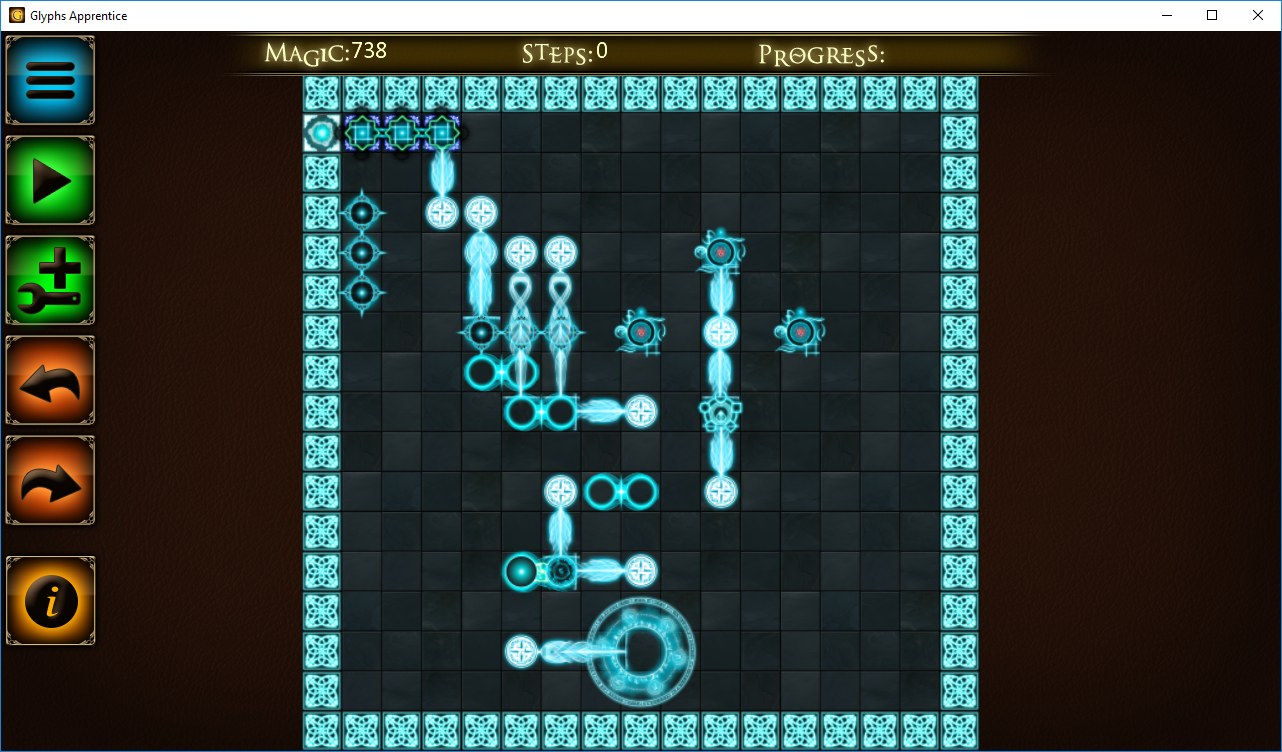 Solution being tested and showing the debugging panel.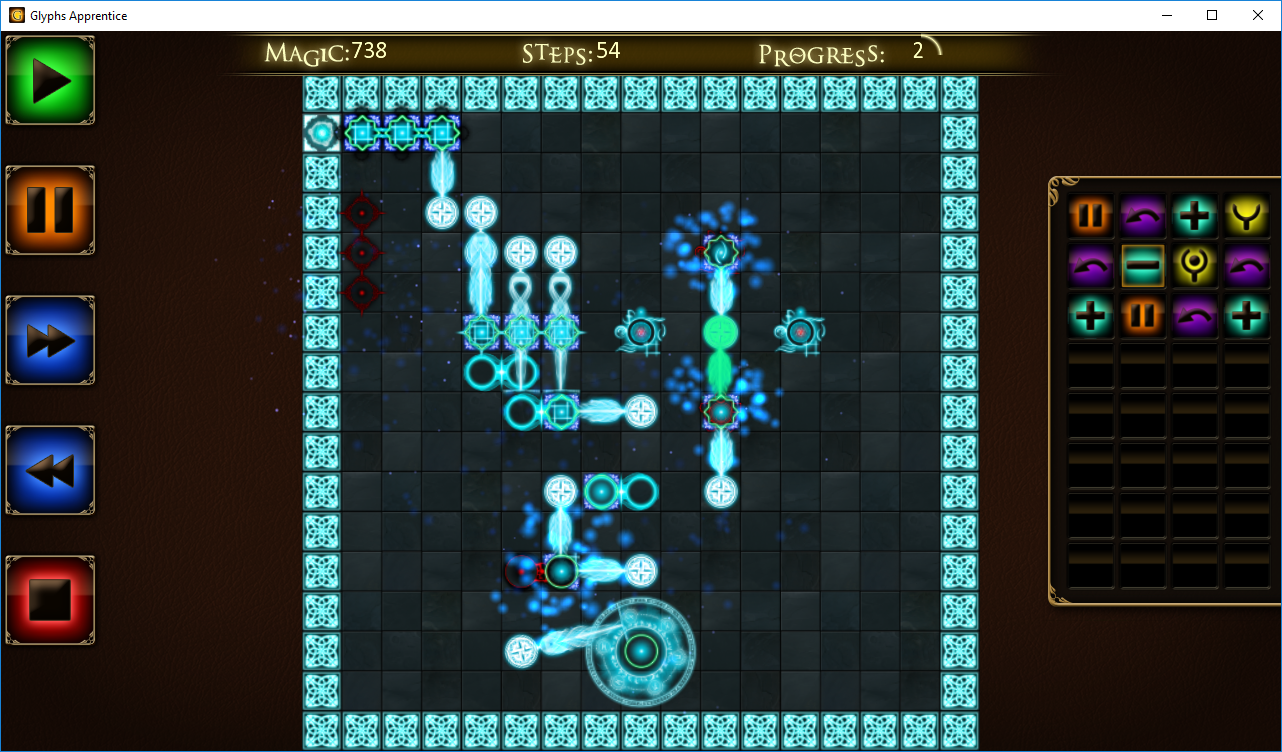 To play Glyphs: Apprentice please check it out on Steam at: Store.steampowered.com