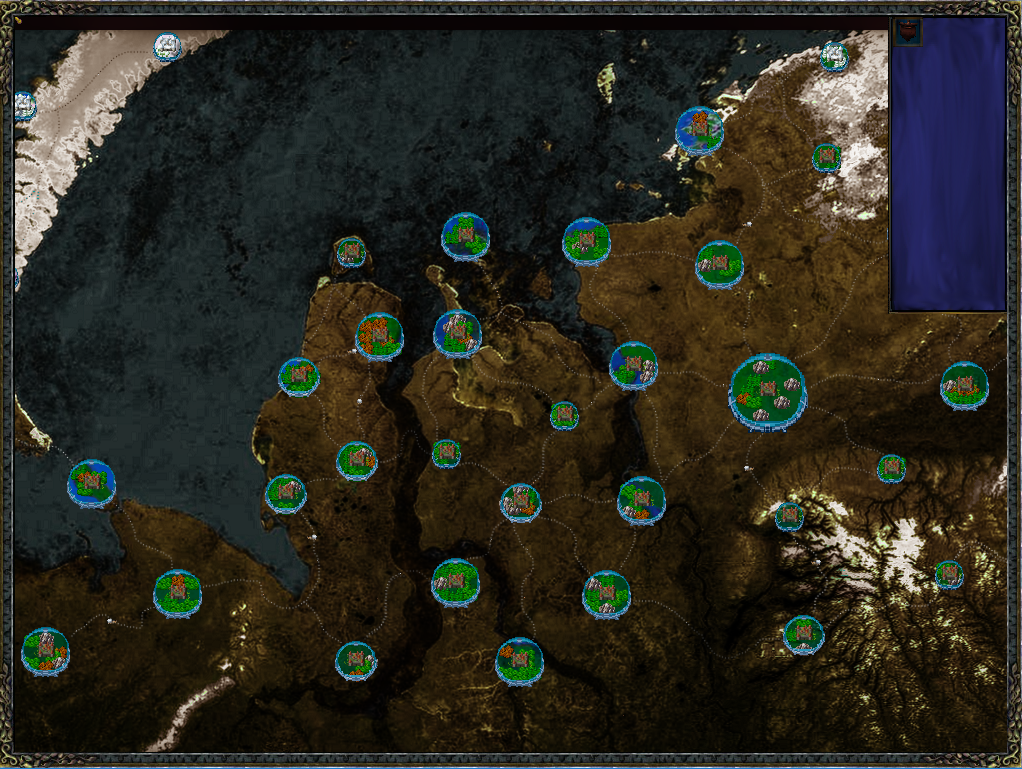 There are number of cities-states protected by forcefield from surrounded deadly lands of Mist. Although men don't die instanly in the mist, but it's not friendly space for all we call - life. Life in mist takes twisted and strange forms.
People can travel from one city-state to another by roads, guiding by mist-pathfinders.
You can see several carts between cities - these are trade caravans between states. There are also simple travelers or traveling parties who wonders from one state to another. And armies if they move or attacks.
Under the fields each city-state has some of earth-type land like mountains, forest, water, field e.t.c. Each territory divided by sectors.Their number depends on power of force field.
Mist is also divided for territories with it's own anomalies, monsters and authorities.