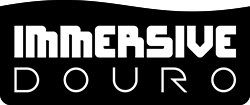 Is now competing on

Morning Everyone!
We recently managed to enter the Global Game Stars competition, for the mobile category!
This is a international competition that will take place in at GMIC SV 2013 in San Francisco".
Global Game Stars allows worthy mobile games the opportunity to connect with leading publishers, VCs and distributors in key markets worldwide. Global Game Stars is the Mobile Game Demo Contest with hundreds of contestants from around the world including 20 finalists will compete for prizes and a chance to pitch in front of 1,500+ professionals on the Thought Leader Stage at GMIC!
This could be a really big thing for us, so please come and give us your support and like our game on the link below!
- > Sv.thegmic.com
Oh and when liking our game, you are also getting a chance to win a free ipad, courtesy of GMIC SV Team !
All you have to do is "Like" our game at Sv.thegmic.com and then you have a chance to win!
How to qualify? Only 2 steps that take you 30 seconds.
1. Simply vote for us by clicking 'Like' at Sv.thegmic.com
2. After clicking 'Like', write your comment with a hashtag "#GMIC" and click "post to Facebook".
Voting ends on Sept 22 midnight. Winners will be announced on GMIC SV Facebook page on September 23.