.

.
Red Alert 2 is one of the most enjoyable games that i've play, the engine is really smooth and the gameplay feels fast and accurate, but limited most of time (palettes, tiles, features, performance and more). after all this game is a good engine for modding, and this mod wants go to the limits of the engine with realistic combats and graphically memorable.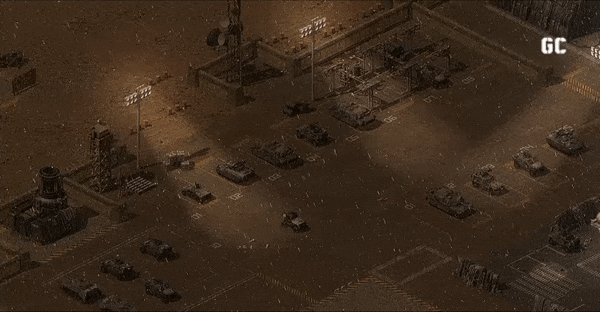 Current Ion Storm [WIP]

Visually RA2 use a memorable style but not a serious style as Tiberian Sun, GC want emulate the style of TS.
Global Crisis has change a lot of times, evolving and improving the quality, that is one of the reasons why this mod is taking long time, and here we can compare one of the first versions with the current one.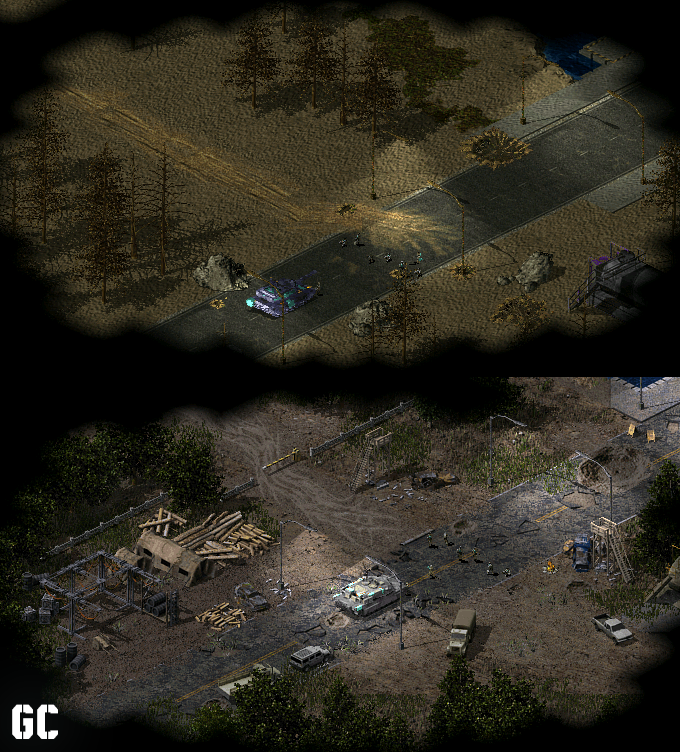 One of the main changes was the composition-colors and design of environments (artistic direction), using just sprites instead of another kind of graphics (as voxels).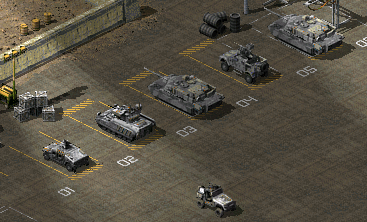 First image is the voxel without render (not ingame) looks cool but cant compare with a sprite that use can emulate materials and can use anti aliasing, Of course the sprite has a better quality (depends quality of the render). Voxels works as a 3d objects in game, can use physics, recoil and tilt with the terrain and more, but limited.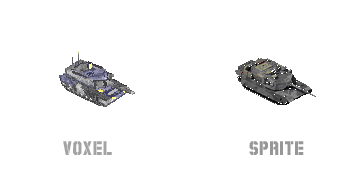 Voxel version is really good ingame anyway, but take more time to make (most of time painting manually textures and normals) and the result depends of how the engine render it (most of time the light is wrong).
we can compare two ages, when the project was trying to use voxels and how they looks now as sprites.

-Some stuff is still [WIP]

3ds Max was the mainly program used for the projects; modelling and rendering everything, including cameos, FFX and more, no plans to use blender in the future because i think that i don't have enough time to learn everything again...
This one show the next Russian tank ingame KURGANETS-25, this one was modelling almost for complete, sometimes i use free models of the community (like almost all civilian vehicles).
One of the most recent changes in the project is all the effects and animations; explosions, particles, clouds and environment details. and yes, using 3ds max for it, probably the explosions is one of the most demanding rendering it, and make explosions as sprites without alpha channel was a nightmare all those years.
Environmental events are iconic on apocalyptic games, as Tiberian Sun, GC is testing some events like Ion Storms, SandStorm, Rain, cloudy and more future ideas.
Cnc Launcher make everything more easily, now is possible mix all those events at same time on any chosed map.
All explosions will be redone, but still take time, for now the results looks realistic with some tricks and the fix of code of the game (Apollo's fix). the combat feels more realistic at this point, frow now those explosions are WIP (too big).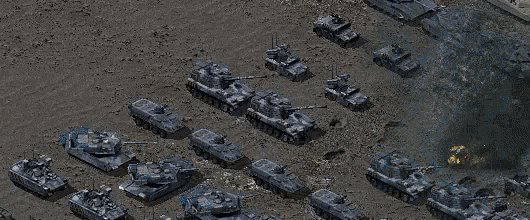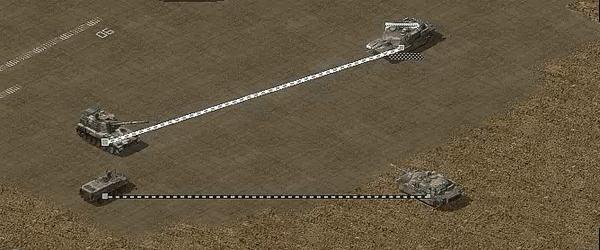 Cities and civilian stuff always has important for this project, for more realist the project is using real life buildings using Graphisoft Archicad (architecture program), and the results are incredible.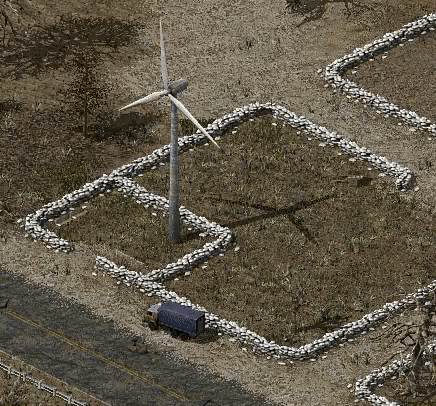 Tell the history of this world need a lot of ruins and tiberium, here is some of those ruins that was made with simulations and architecture programs.
After a long time... Russia is here ready to the battle, with some iconic units (t-14 armata, Pantsir, Buratino, Scud launcher and more).
Russia still need a lot of work with his buildings and the infantry, but is almost done.
Please don't take this as a political issue, this was planned at the start of the project (2012)
Here a detailed image with a US military base under the Ion Storm, here you can see the size of some sprites and the effects that is putting the engine at limit.
Sounds in games are really immersive, so here some examples of the sounds ingame
-Ruins and rain
That is all for now, next update will be about how complex is create a new unit, and the final presentation of the two main factions; Russia and USA.