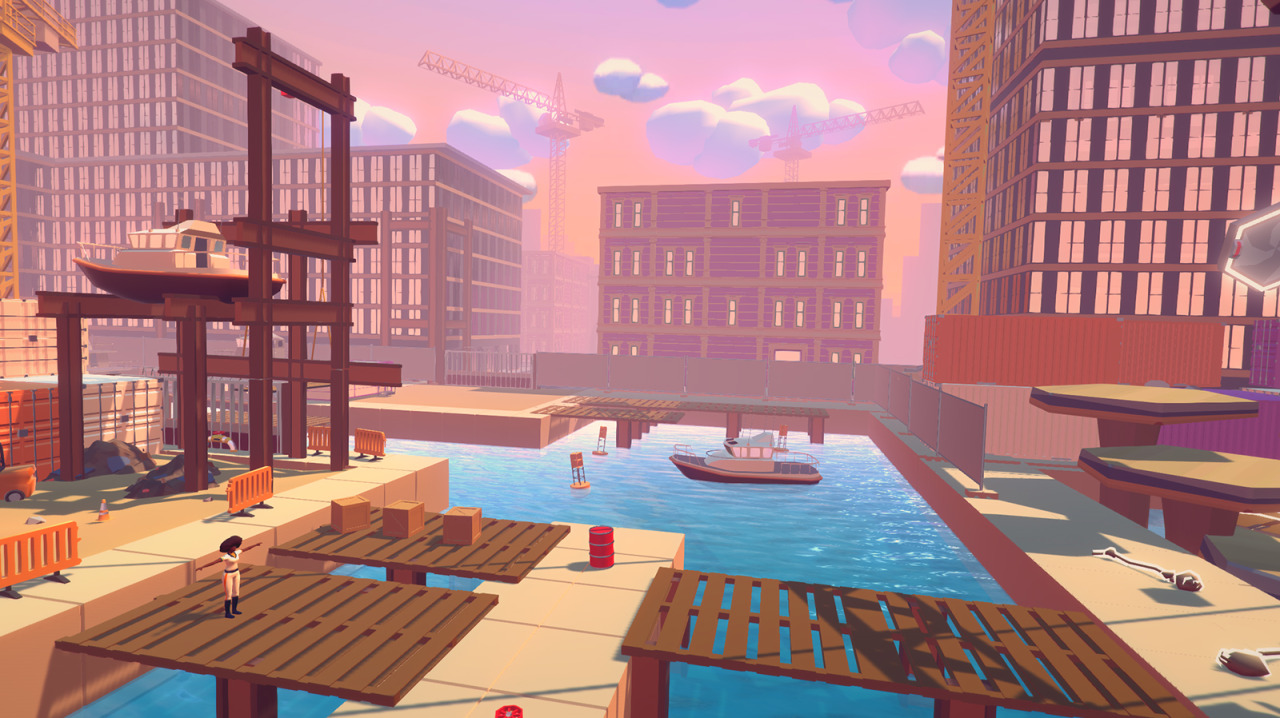 Glitchrunners has a distinctive hybrid art-style of stark minimalist palettes with realistic physically-based materials.
Here at Torque Studios, we have clearly been inspired by the art of Pixar and a plethora of other beautiful animation. With Glitchrunners, we wanted that level of cartoon exaggeration and playfulness but also the realism in the world's materials. With such hilariously chaotic gameplay it was also immensely important that readability remained a key factor in the art-style. The result is what you see here.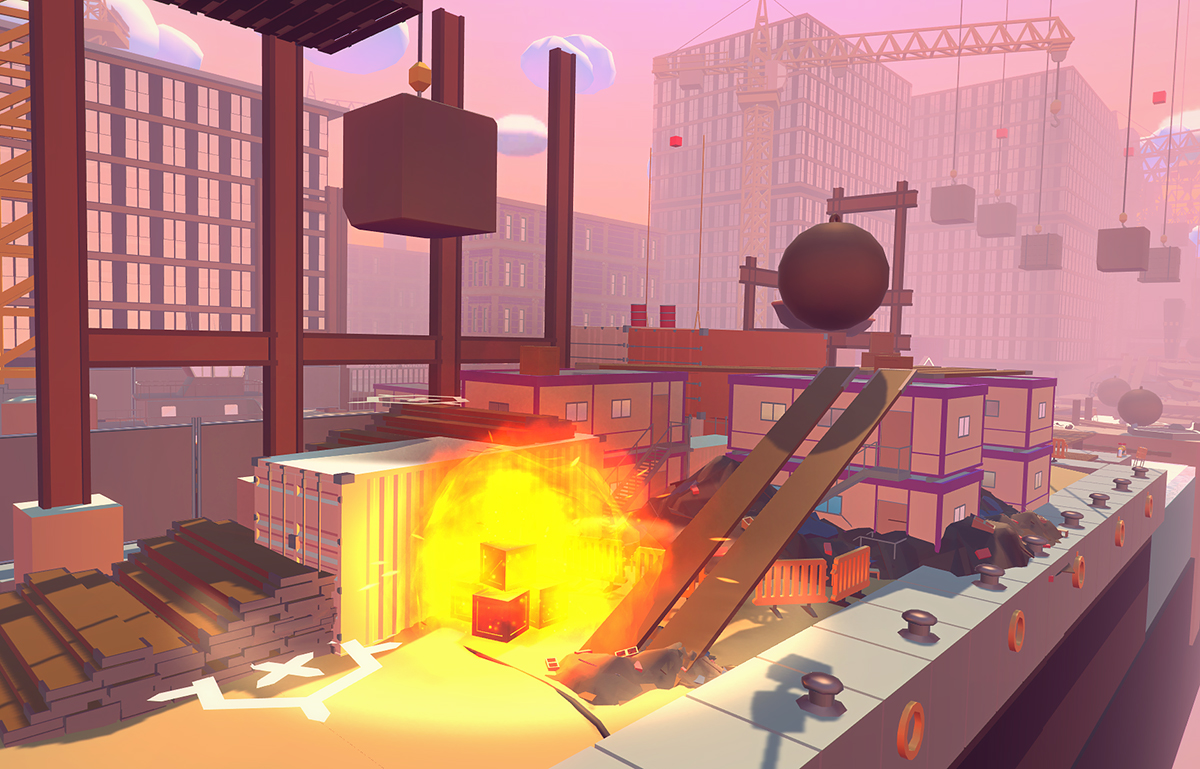 Glitchrunners combines realistic material properties with simplistic flat colours and strong palettes. This is possible thanks to Unity 5's physically-based rendering (PBR) workflow which allows for beautiful real-time global illumination (the effect of light bouncing off surfaces onto other surfaces) and real-time accurate reflections.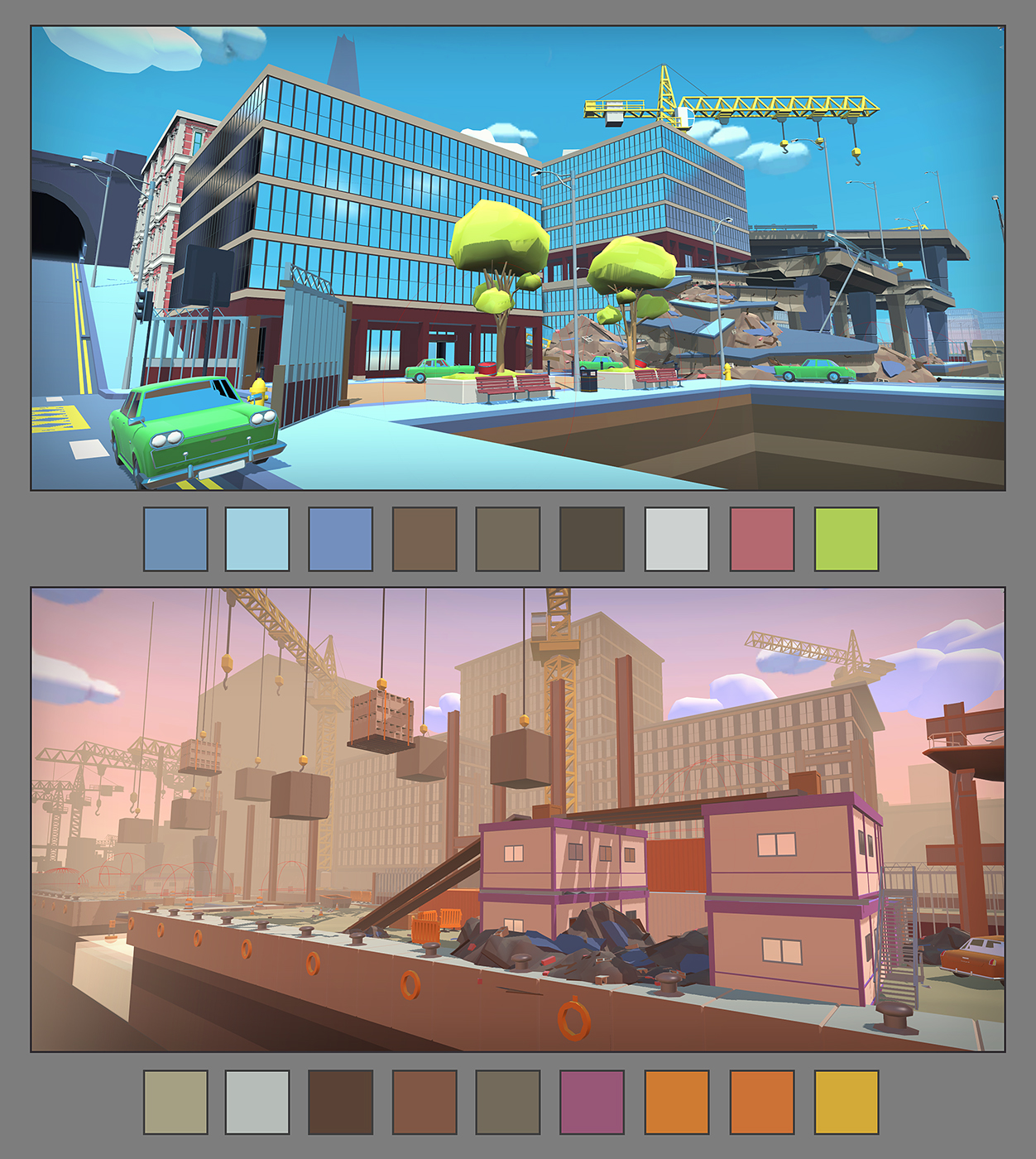 Every level in Glitchrunners has its own gameplay quirks - the city streets (top) are all about throwable cars and destructible buildings, while the construction site (below) has more platforming and objects for the Architect to drop on unsuspecting Glitchrunners below.
The levels also have their own palettes though which will really alter the feel and atmosphere throughout the game, giving them their own distinct location, weather, and time of day. The weather and time also effect visibility - the dust being kicked up around the construction site will obscure the distance, while the darkness and rain in the jungle will make players (and scary man-eating plants) harder to spot.
For the Architect's side of the game - played on a secondary device such as a tablet or another PC/laptop - we needed a slightly altered art-style that would make the gameplay easy to understand but also convey the raw power in the Architect's hands.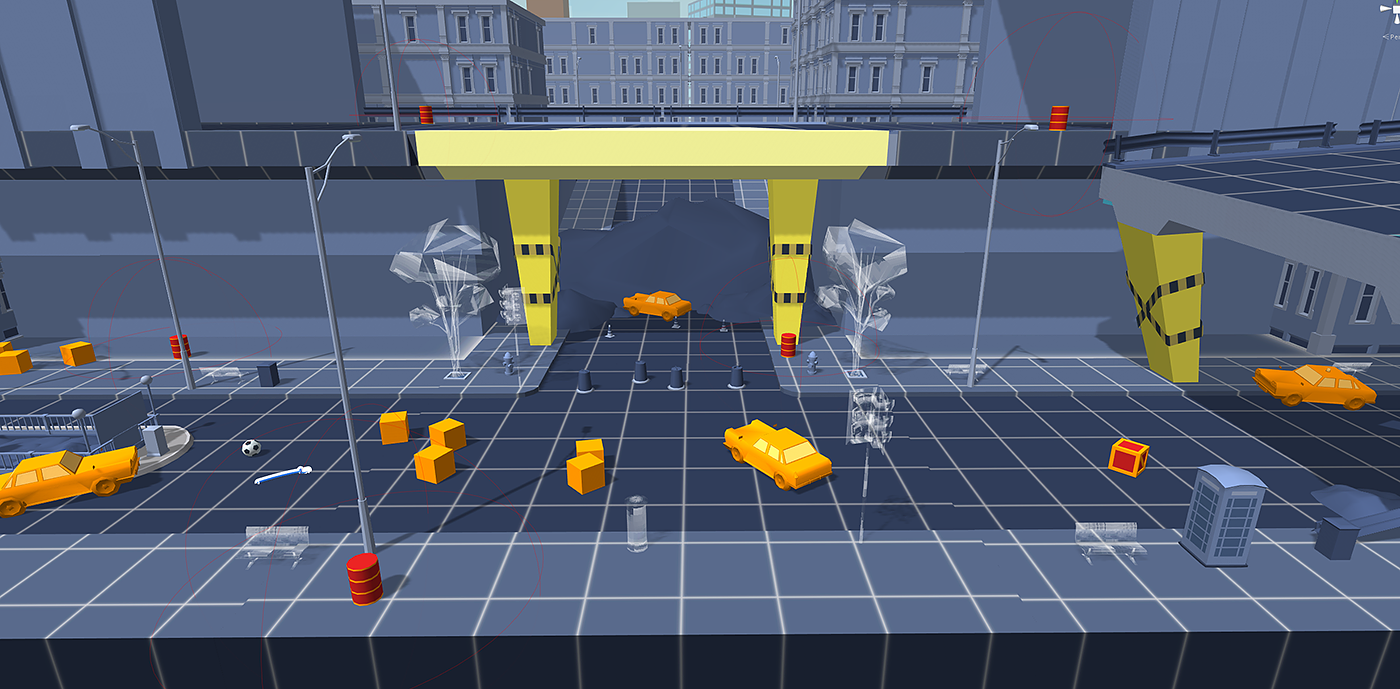 The Architect, as the creator of the game's levels, sees the world through a kind of cyber blueprint, with objects he can use, damage, and destroy, marked with colour-coding. Here you can see orange throwables such as the cars and crates, red explosives, and the yellow sections of freeway which can be smashed to bits causing traffic to career off the sides. This means Glitchrunners has two very distinct and contrasting art-styles, all within the same world, and the simplicity of the Architect's view allows the game to run on lower-end devices while retaining the same visceral, action-packed gameplay that makes Glitchrunners so unique.
Take a look at the art in motion in our E3 trailer below:
We hope you have enjoyed this little insight into the art of Glitchrunners, coming soon to Xbox One and PC/Mac platforms.
Follow us on Twitter for regular art updates!
Twitter.com