Update v0.64 adds a real market to the world, tutorial and crowd in the arena. We have also updated the roadmap with new work in progress. We have some fun stuff in the works for next patch in Early Access!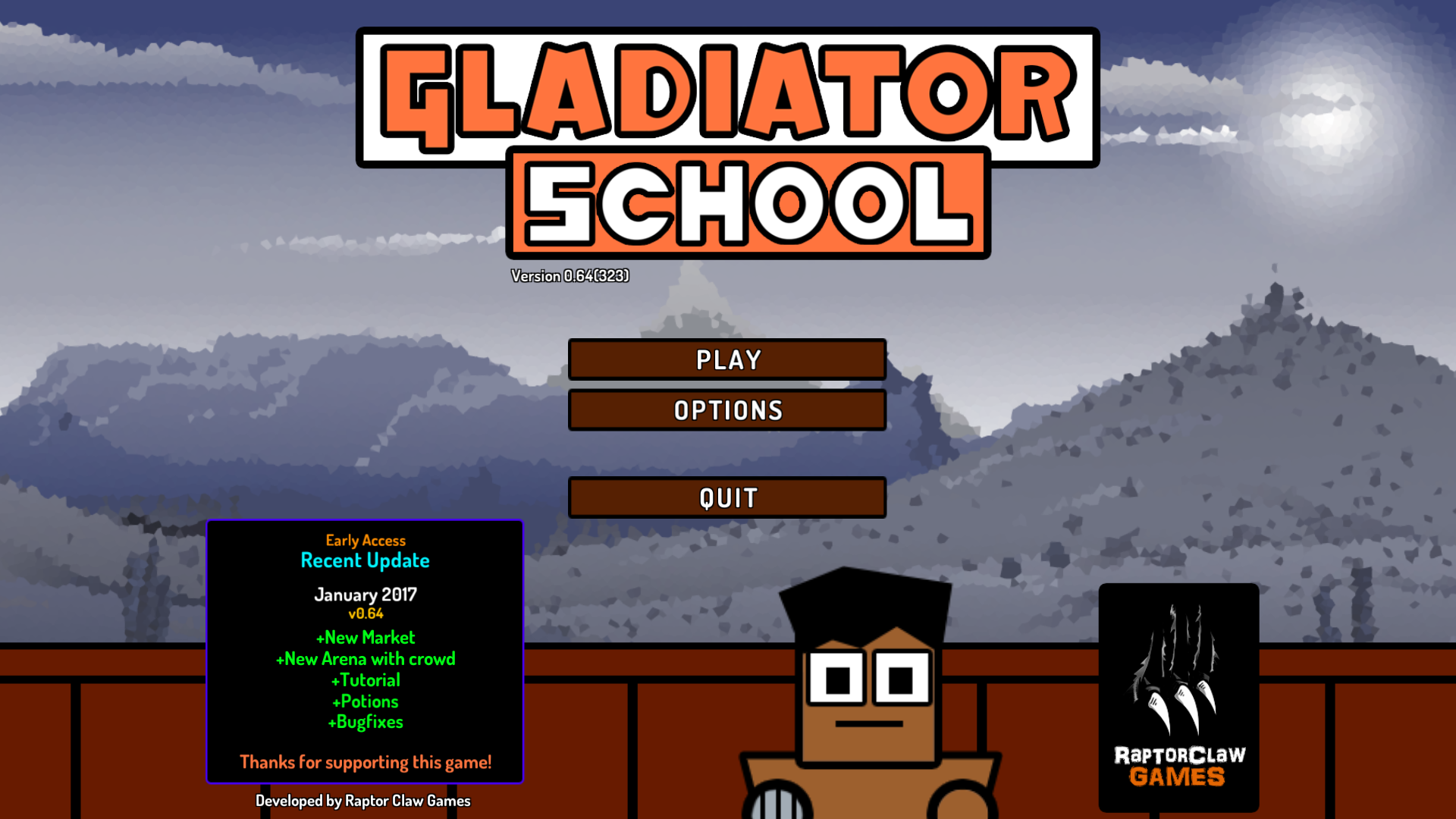 Here are the patch notes:
New Market!
New Arena with crowd!
By popular demand, Tutorial has been added (Click F1 to read it)
Improved UI with a new gamemenu.
Buy and sell slaves, food, wood and potions at market.
Building costs has been rebalanced.
Training equipment can now be destroyed.
Waiting time before arena starts has been reduced.
Reward UI waiting time has been reduced.
Random recruitment event has been rebalanced.
Added inventory in Gladiator profile UI.
Medic herbs and 4 potions added with special effects.
Food prices has been rebalanced.
New soundeffects has been added.
New slave backstorys has been added.
The mood effects have been redesigned and rebalanced
Hundreds of bugfixes, AI improvements, and balance improvements.
Savefiles from previous version are compatible and should work fine.
We want to thank everyone for your support and feedback so far! We are glad to have you join us in our journey!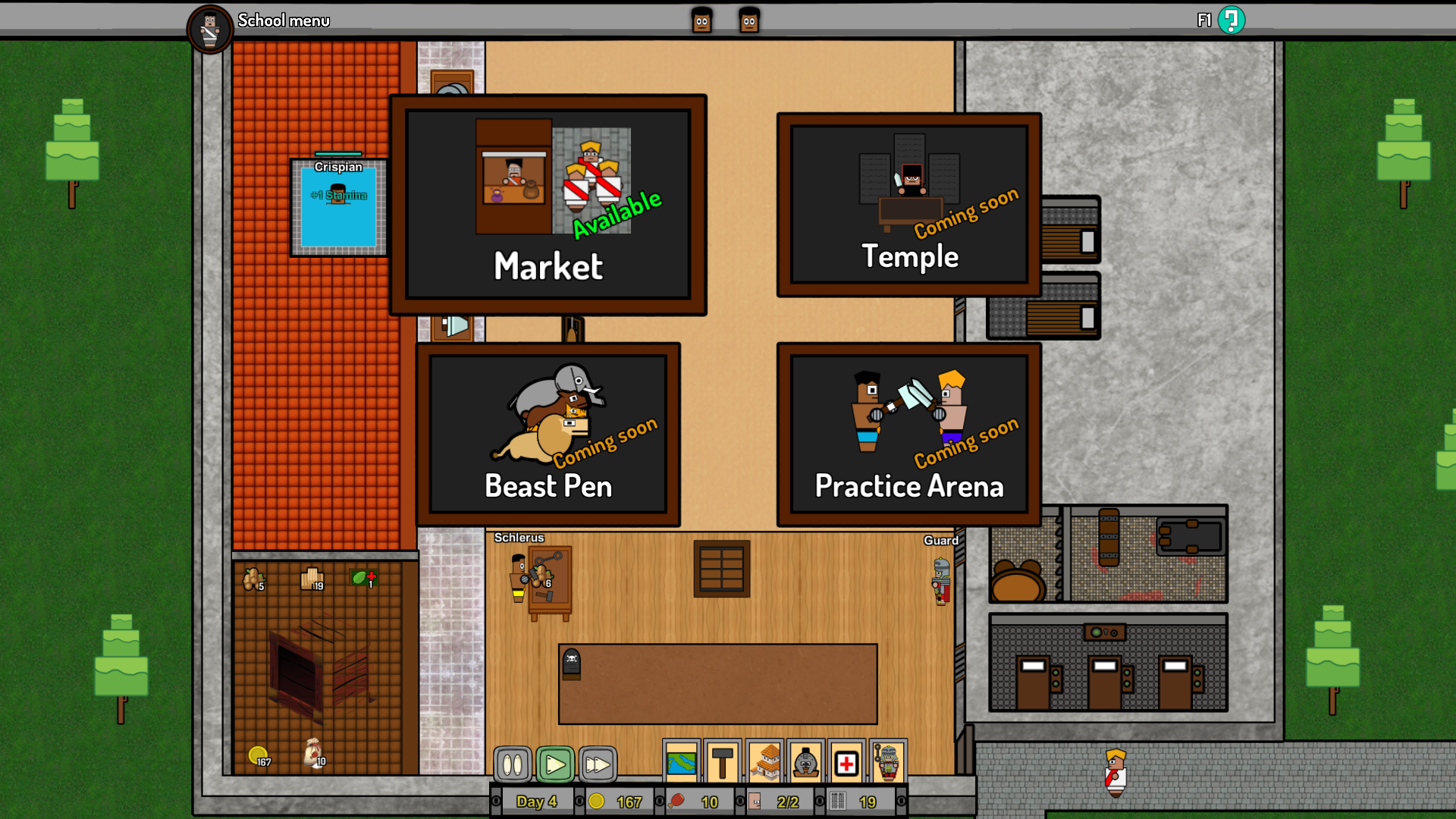 We have also updated the roadmap with new work in progress, most of these new features has been suggested by you guys in the community. We have some fun stuff in the works!
New features coming soon:
Temple - Make offerings of blood or gold in order to get the gods blessings for the arena.
Beast pen - Train and level your animals and send them to the arena to gain extra coins.
Arena manager - Manage and expand your own arena. Set ticket prices and arrange fights.
Empire rankings - Your gladiators can qualify and compete in Bronze, Silver and Gold rankings.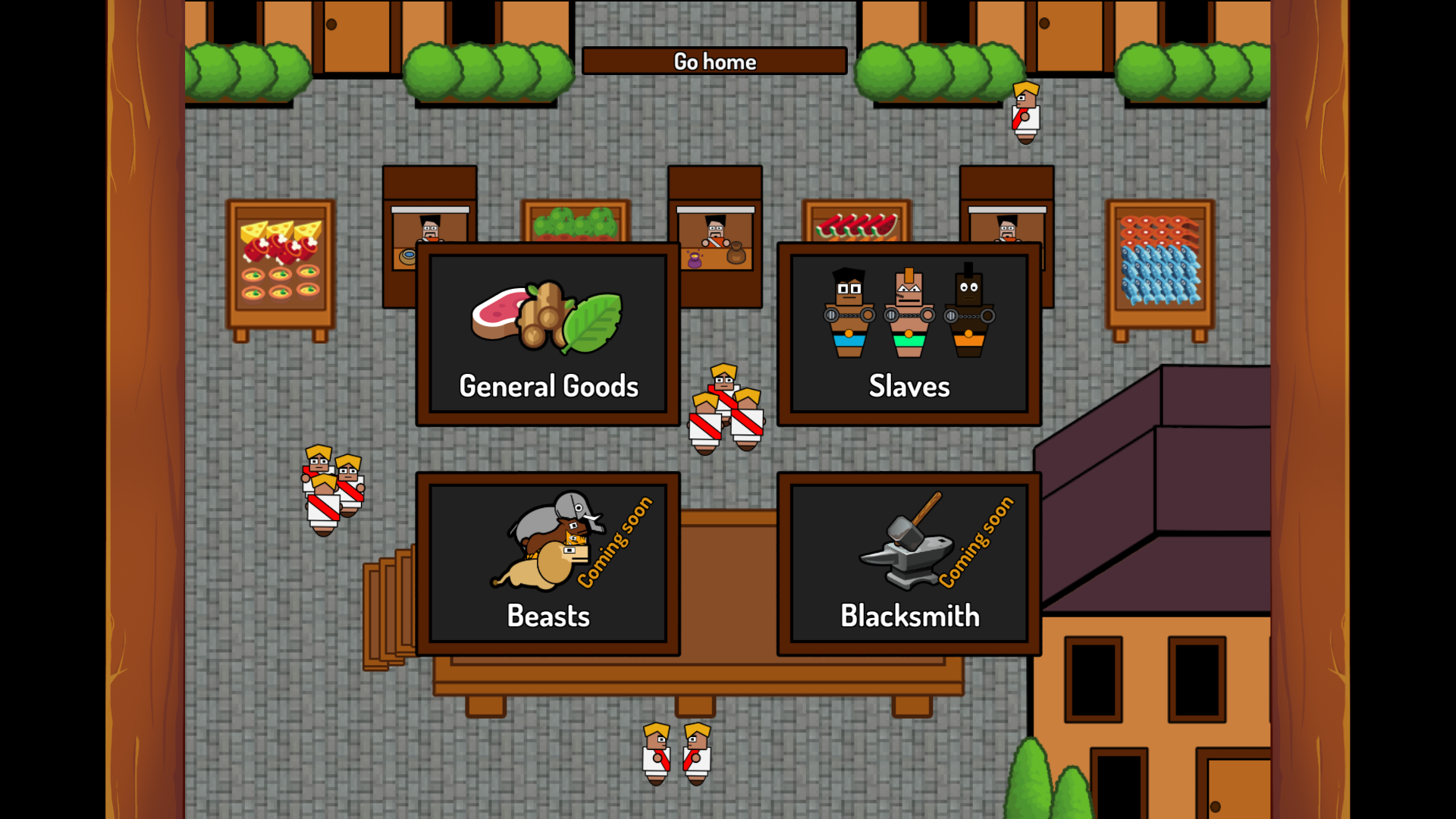 One crucial aspect for us in Early Access is to keep a good balance between improving our core features before adding new ones and focus on fixing bugs and completing half-baked features first. We still want to experiment rapidly with new gameplay and we will do so when there is room for it in the design pipeline. Expect to see some big changes in the future.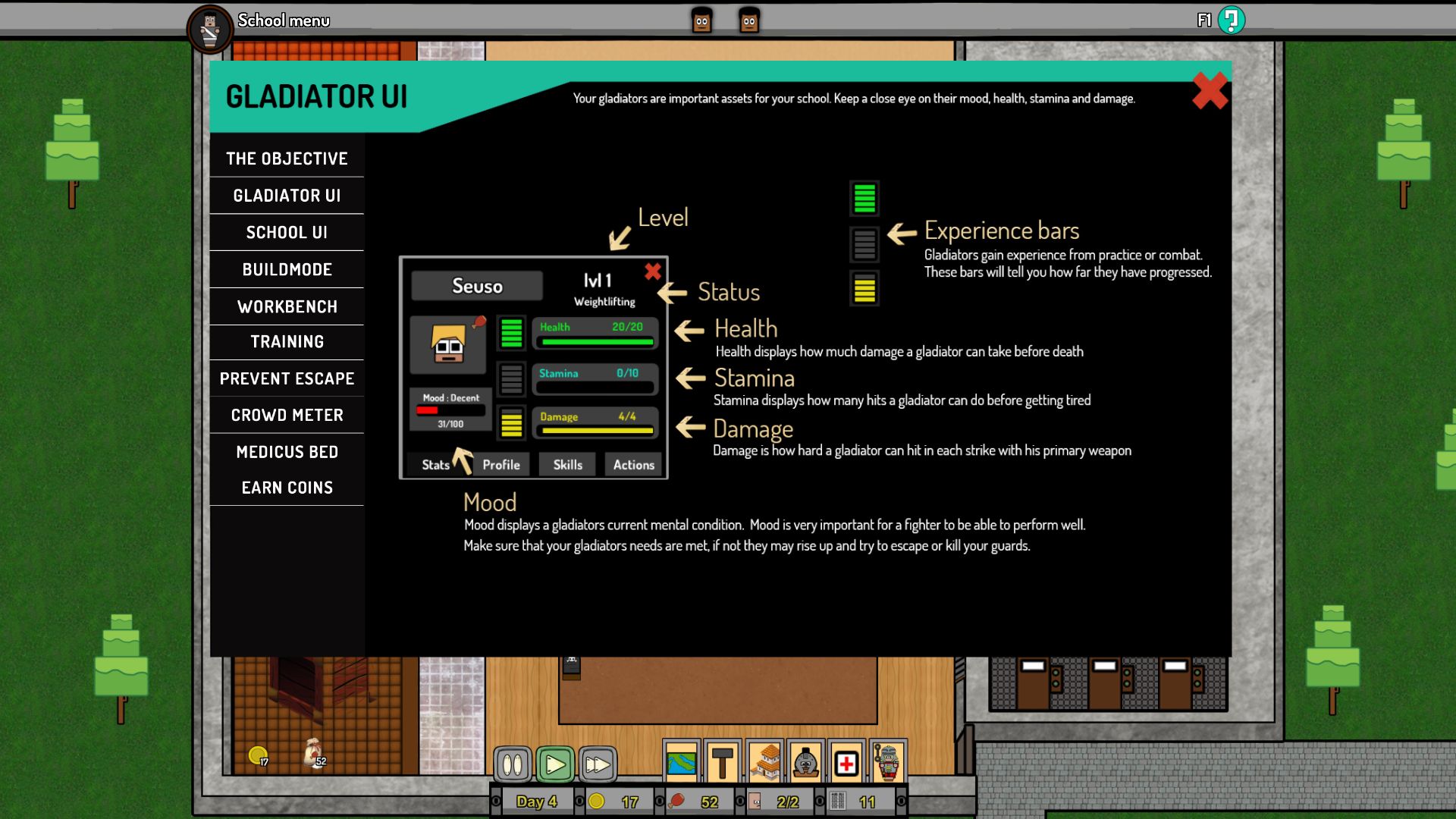 Our team can already feel a spark of magic in the development of this game so far, there is a rock solid foundation to build on and a massive idea factory behind new gameplay for the roadmap. We will do our best to maintain a steady flow of updates. We prefer to roll out one big update each month, but sometimes you can expect a couple of weekly updates aswell. Our top priority is to listen to feedback regarding recent changes first and then take in new suggestions.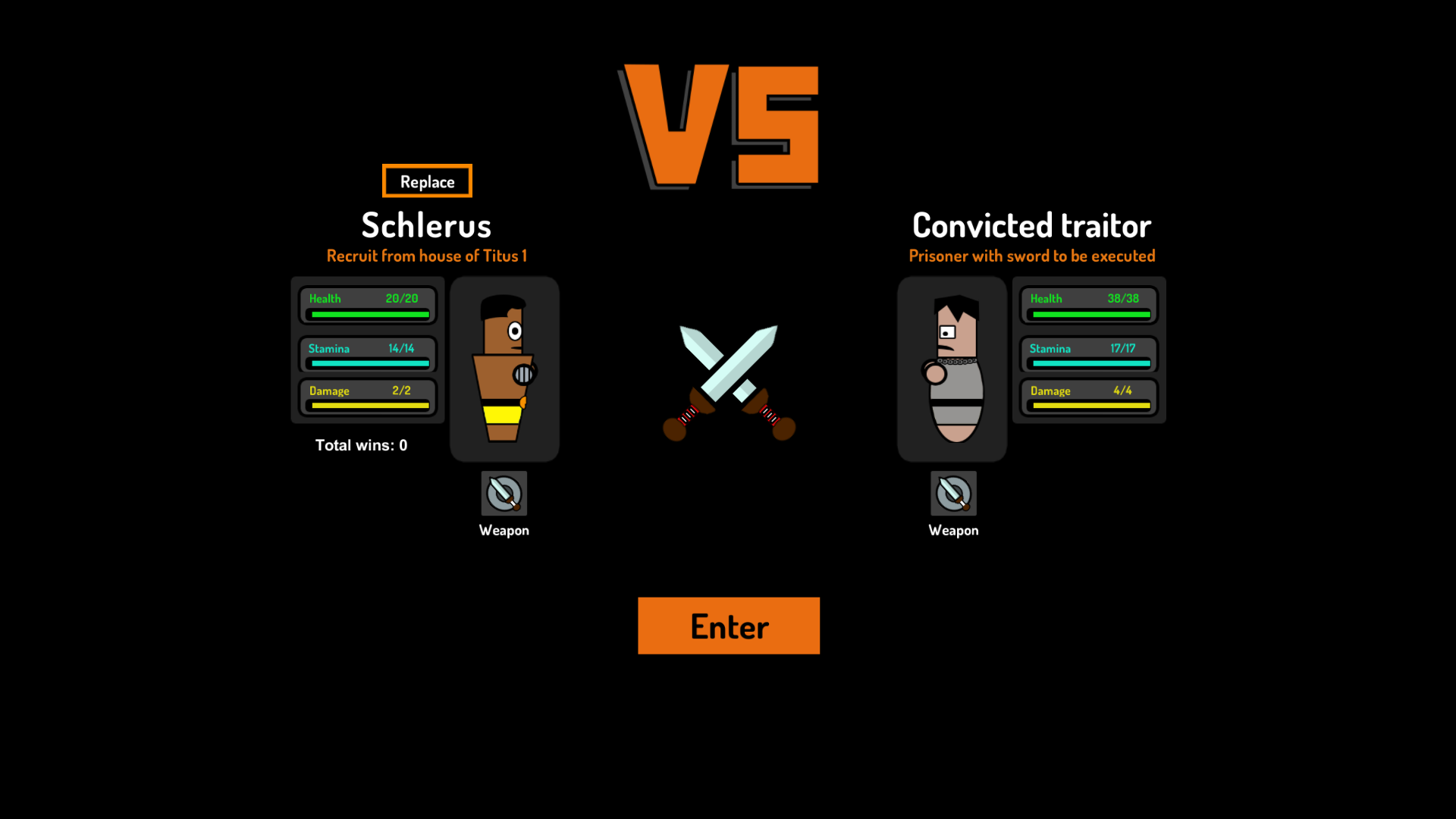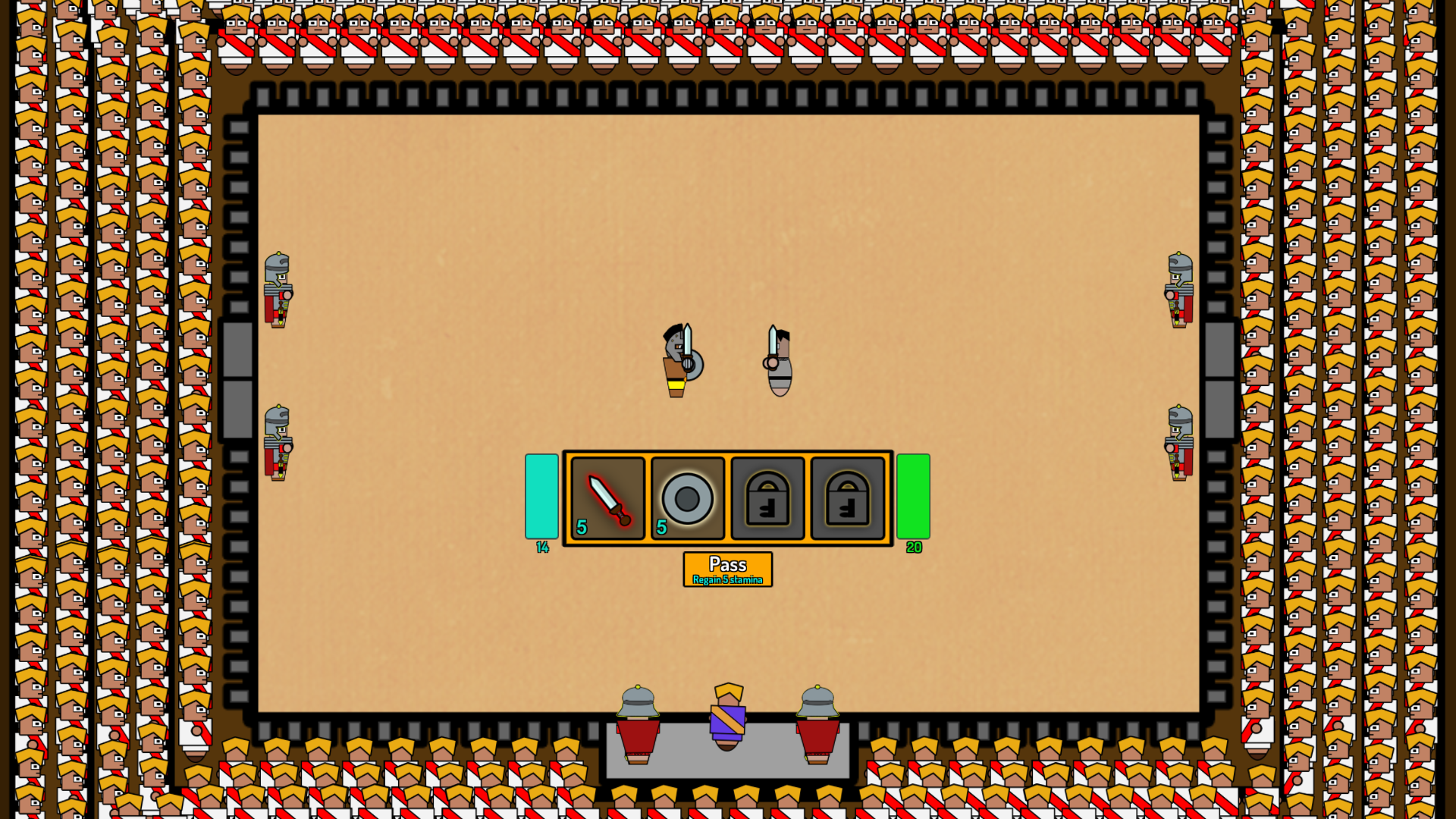 We'd love to hear from you about what you'd like to see in the game in the future. Any and all feedback is most welcome and will help shape the direction of further development. Feel free to drop us a line on the Steam forums! Gladiator School on Steam