v0.65 adds Beast Pens, arena entrance with peptalk and many improvements to the turnbased combat.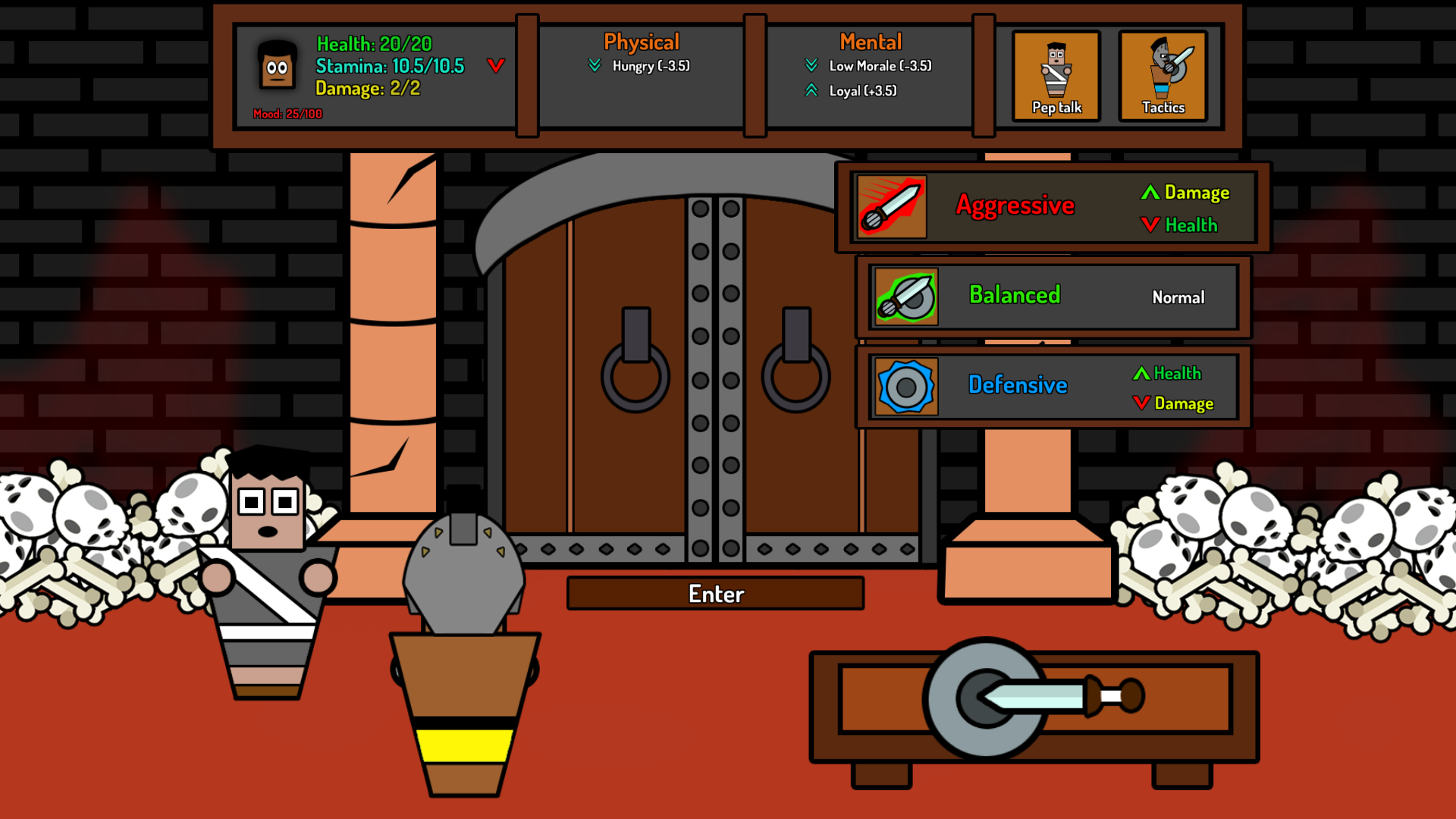 Here are some of the new things in this patch:
Beast pens added (Costs 300 building materials)
Buy and sell beasts on market
Send your beast to executions, beast fights or venatio.
Arena entrance added with pep talk and tactics
Weapon expertise added to boost pre-fight tactic options.
Weapon stances added with Defensive, Balanced and Aggressive.
Mood and peptalk now affects morale, bravery and confidence
Change weapons for gladiators (this will reset weapon expertise)
Sandbag upgrade "Wooden man" rank 1 added
New actions now automatically cancels current action.
Send tired gladiators to bed at any time
Command sleeping gladiators to wake up at any time
Salarys have been redesigned and rebalanced
Loyalty system has been rebalanced
Camera zoom and delay has been removed from combat
Block cost has been reduced to 3 stamina
Enemy stamina has been fixed
Weapon masterys has been rebalanced
New soundeffects has been added
Numerous minor bug/grammar/graphics fixes.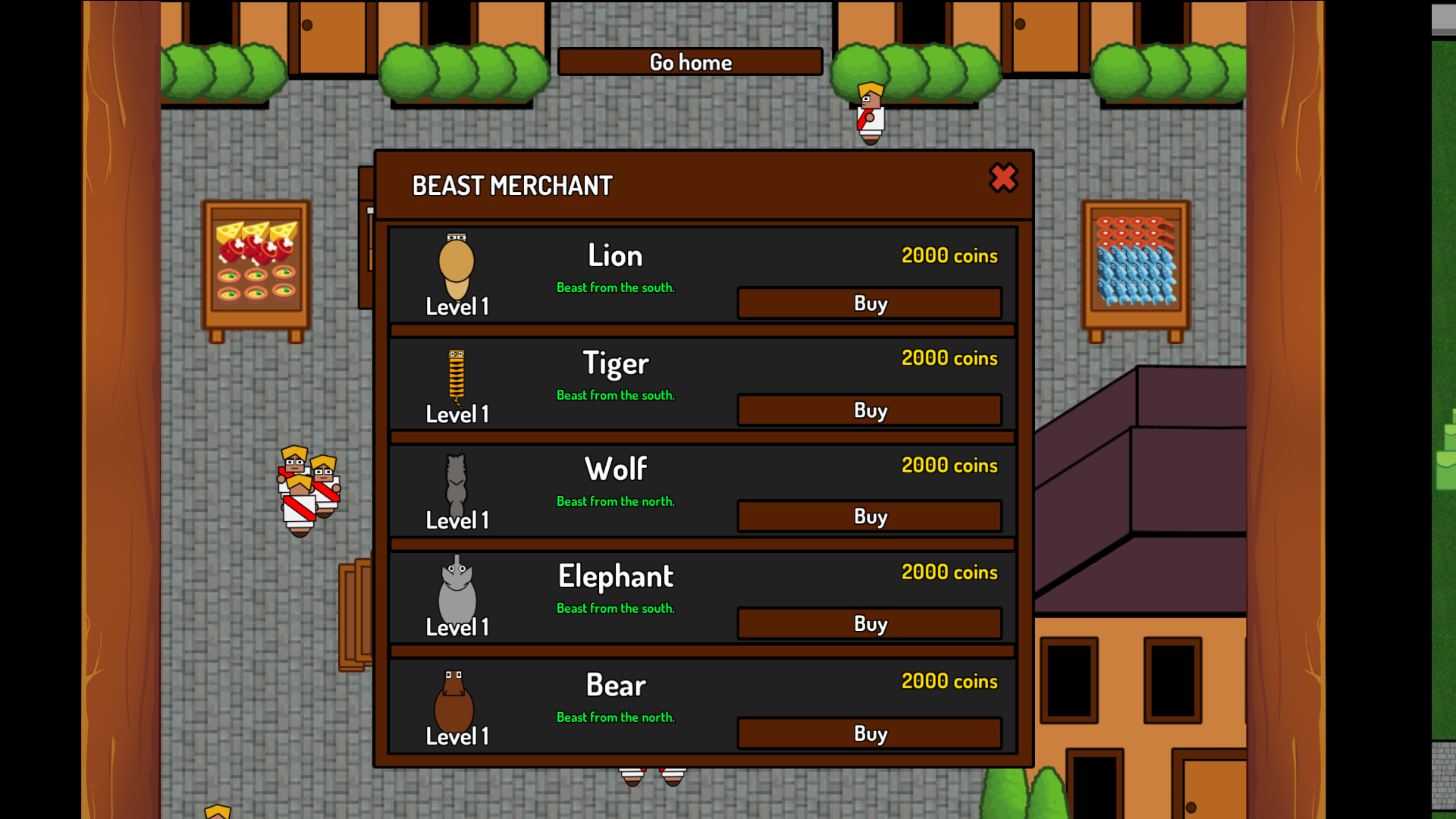 Buy and sell beasts on the market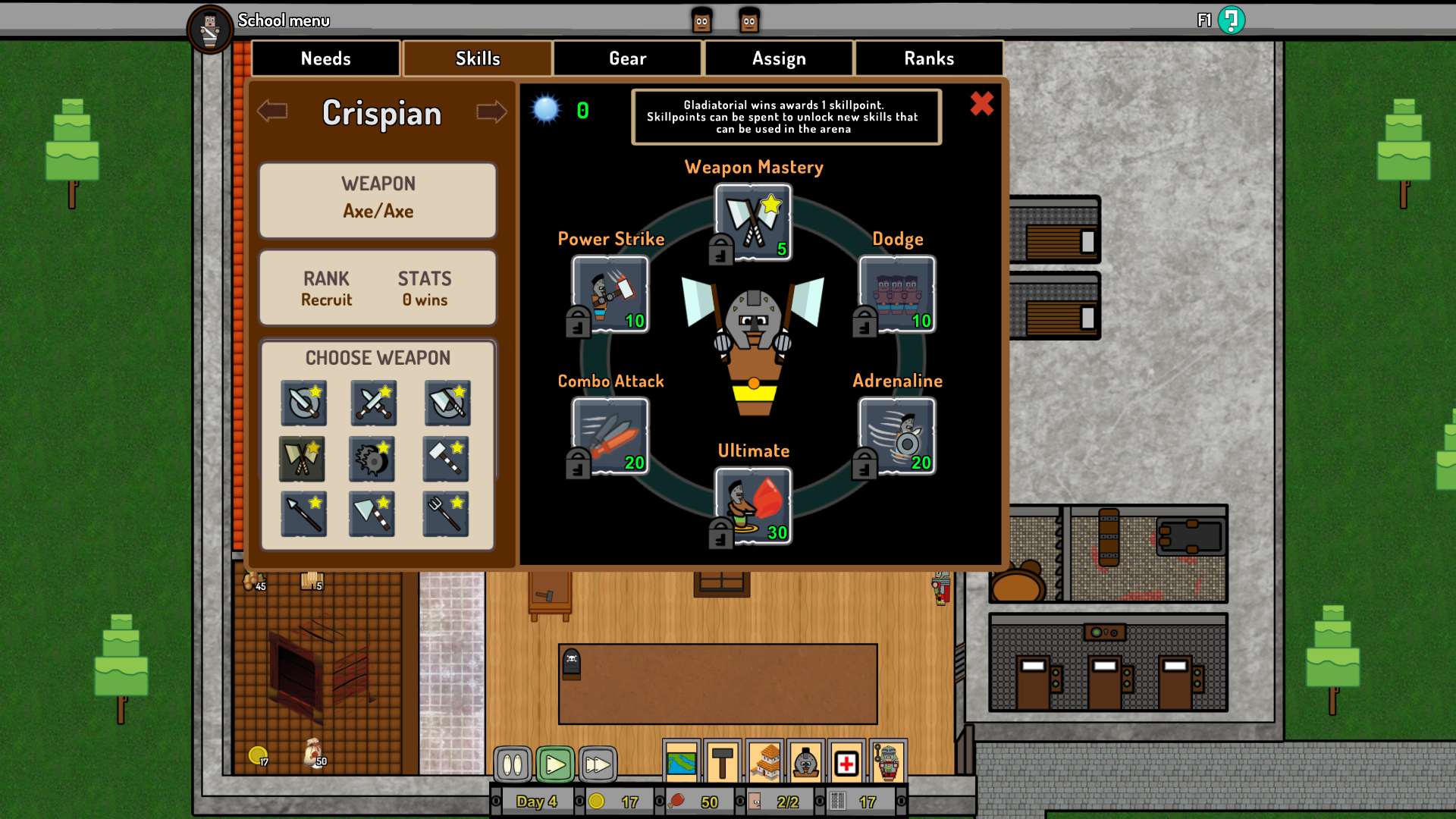 Change weapon on any gladiator. Experiement with attribute and ability combinations.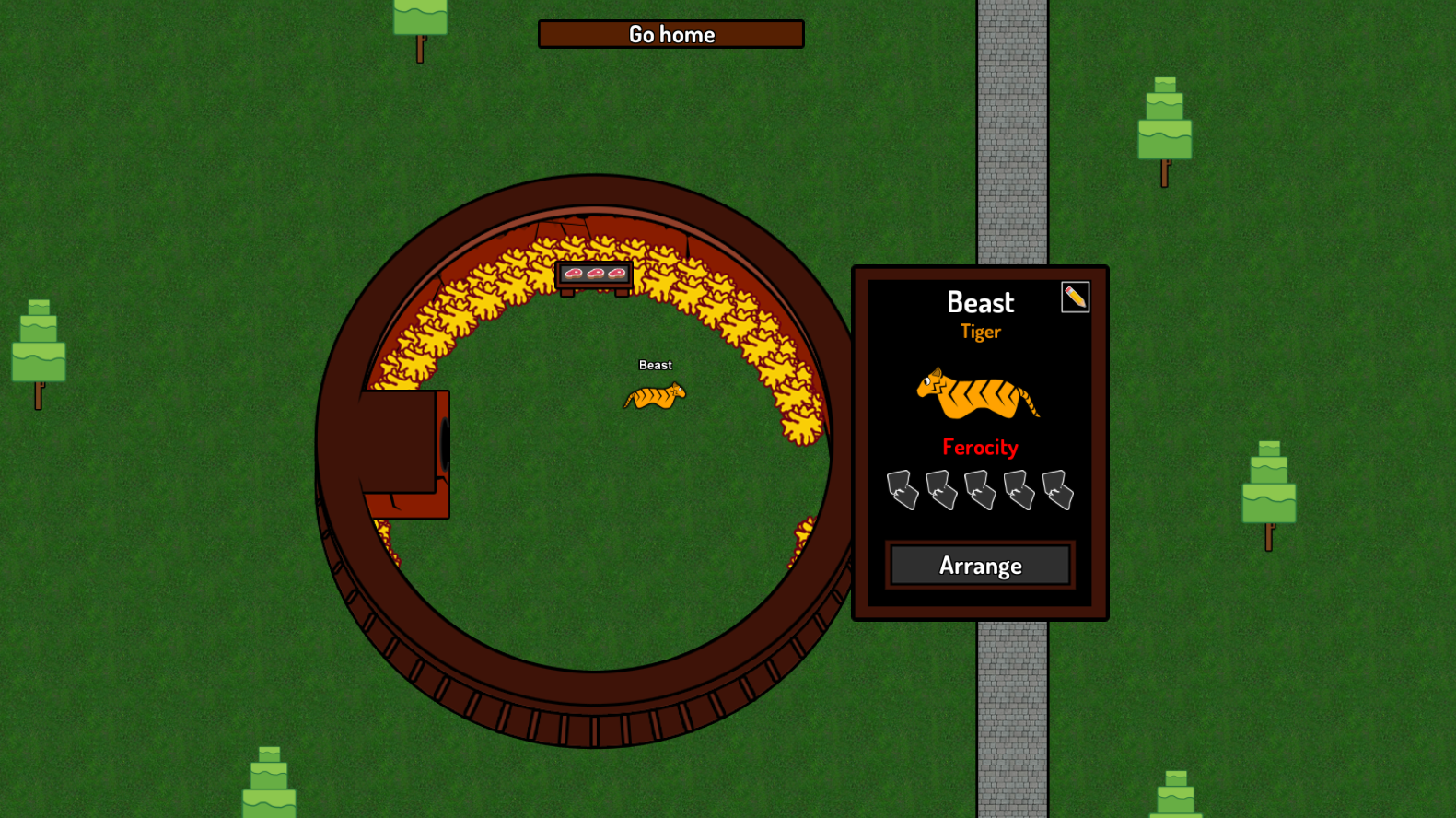 Arrange fights for your beast.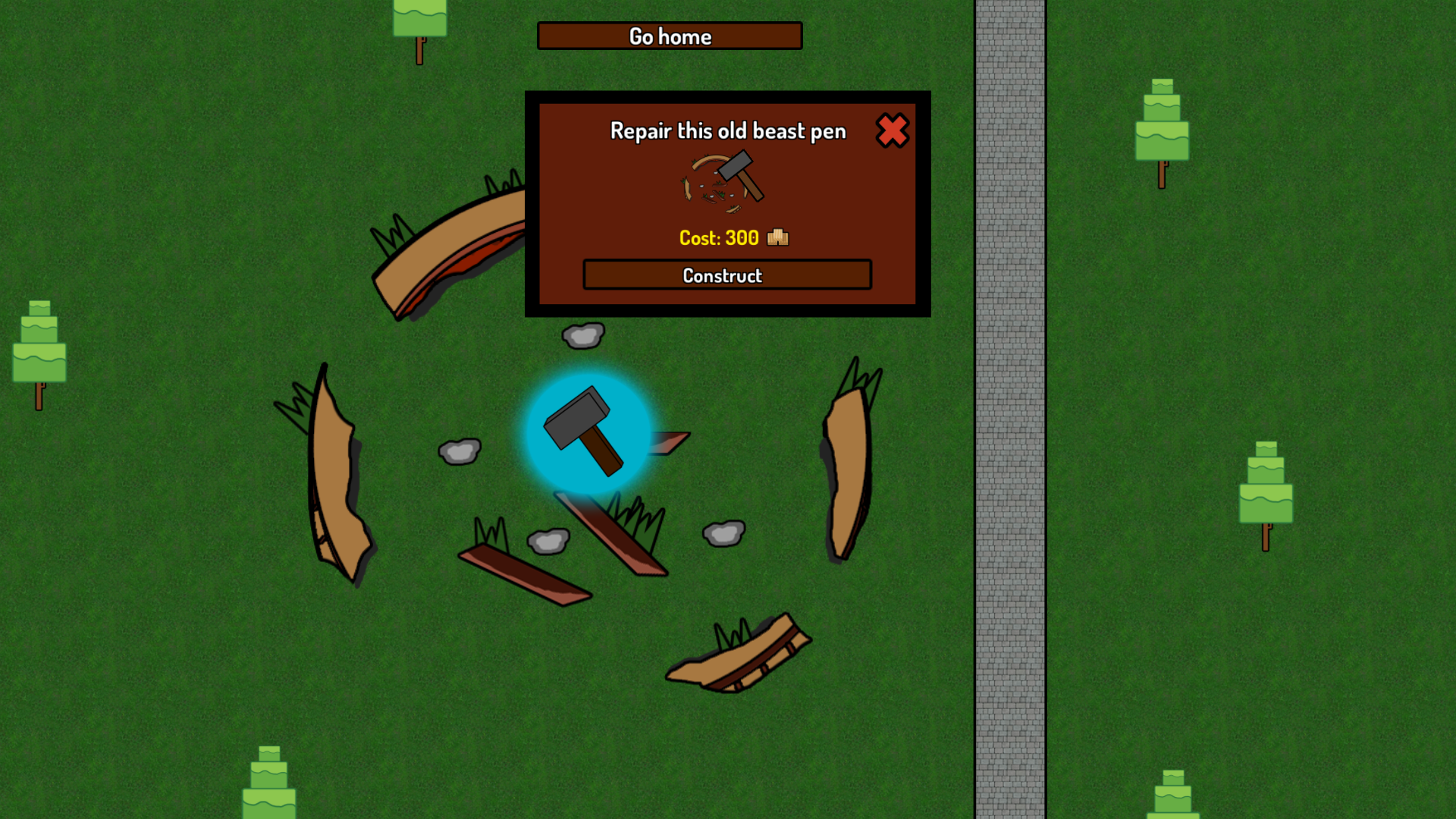 New features in the roadmap this week:
Penalty for fighting twice in one day with same gladiator and for surrender in the arena.
Choose custom house banner
Different execution animations in the arena
Buildable dining/mess hall where gladiators can eat and spend time with upgrades.
Special outfit and a special dormitory for the champion gladiator.
Improved combat with better mechanics for miss/dodge, grazes and critical hits.
Additional inhouse party events with different prices and bonuses.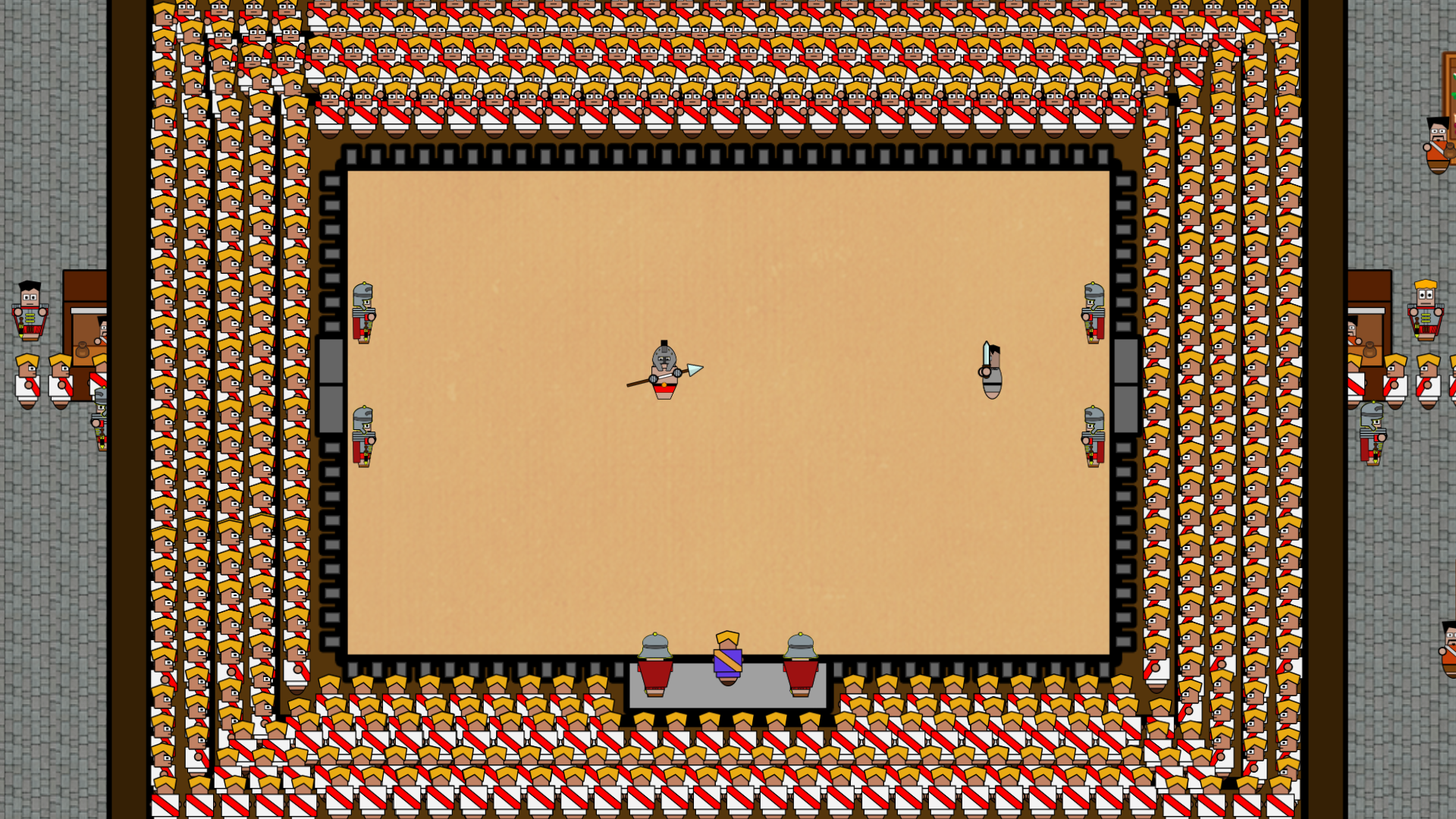 Savefiles from previous version are compatible.
Thanks so much to everyone who helped us by reporting bugs <3

***Please be aware that it might still be some issues with the workbench in old savefiles.
There will be improvements to come that will fix most of these non-clickable bugs.
We are really looking forward to sharing new content with you, we have some fun stuff in the works.
The future is looking very bright for Gladiator School. Thanks for your support!

Gladiator School on Steam