Build and manage your own gladiator school in this tycoon simulation game.

Choose wisely how to level your fighters. Keep a close eye on their mood, health, stamina and damage.
Here is a new video and some screenshots that explains how to improve your gladiators to make sure they are prepared for the arena.

- Mood displays a gladiators current mental condition.
- Health displays how much damage a gladiator can take before death
- Stamina displays how many hits a gladiator can do before getting tired
- Damage is how hard a gladiator can hit in each strike with his primary weapon.
Your gladiators need stamina to be able to fight or practice. Without stamina they will get tired quickly and very unhappy. These stats can be improved by training or combat in the arena.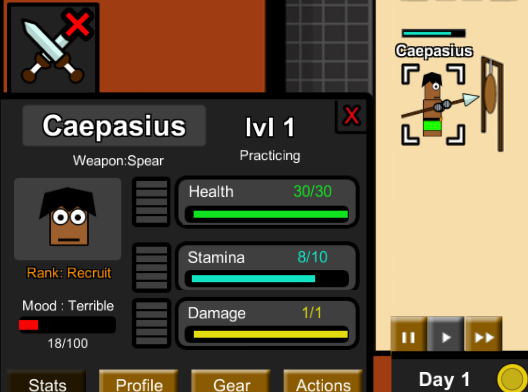 Mental condition is very important for a fighter to be able to perform well. There are many different kinds of ways to make sure that your gladiators needs are met.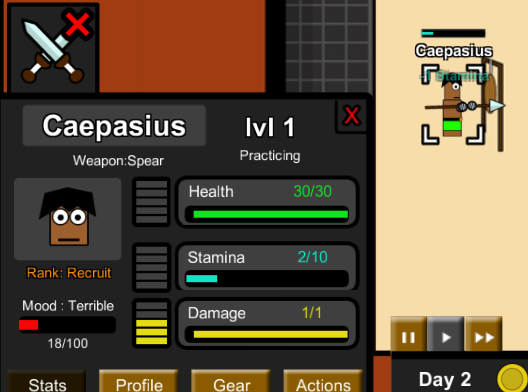 Practicing with his primary weapon will improve damage.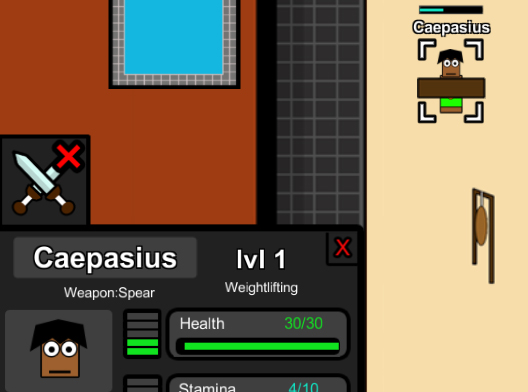 Weightlifting will improve your gladiators health.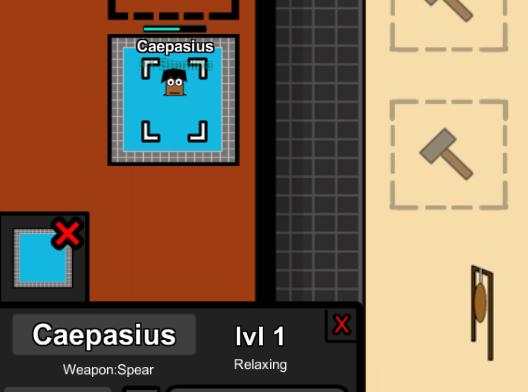 Your gladiators will enjoy relaxing in a warm bath, this will regain their mood and stamina more quickly.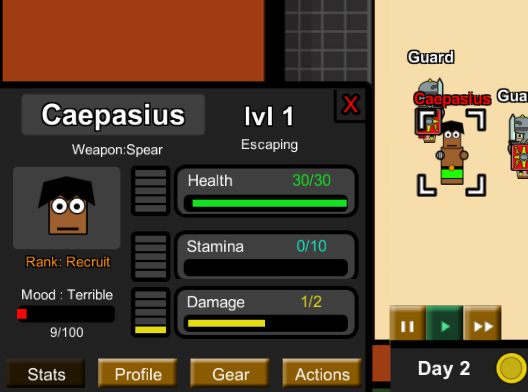 Make sure that your gladiators needs are met, if not they may rise up and try to escape or kill your guards.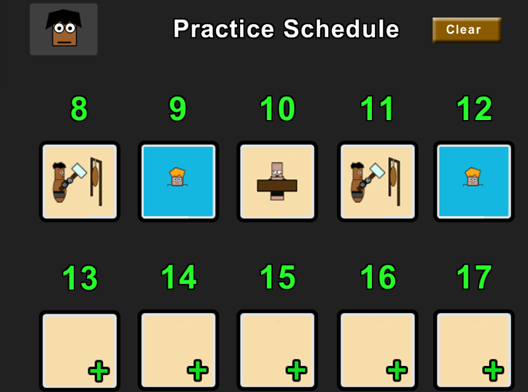 Customize your gladiators practice shedule.
Please support Gladiator School and vote for us on Greenlight! Many thanks!