In this update v0.68 we have added a tavern as hub for all story quests, a new automatic combat simulation and a chariot racing arena.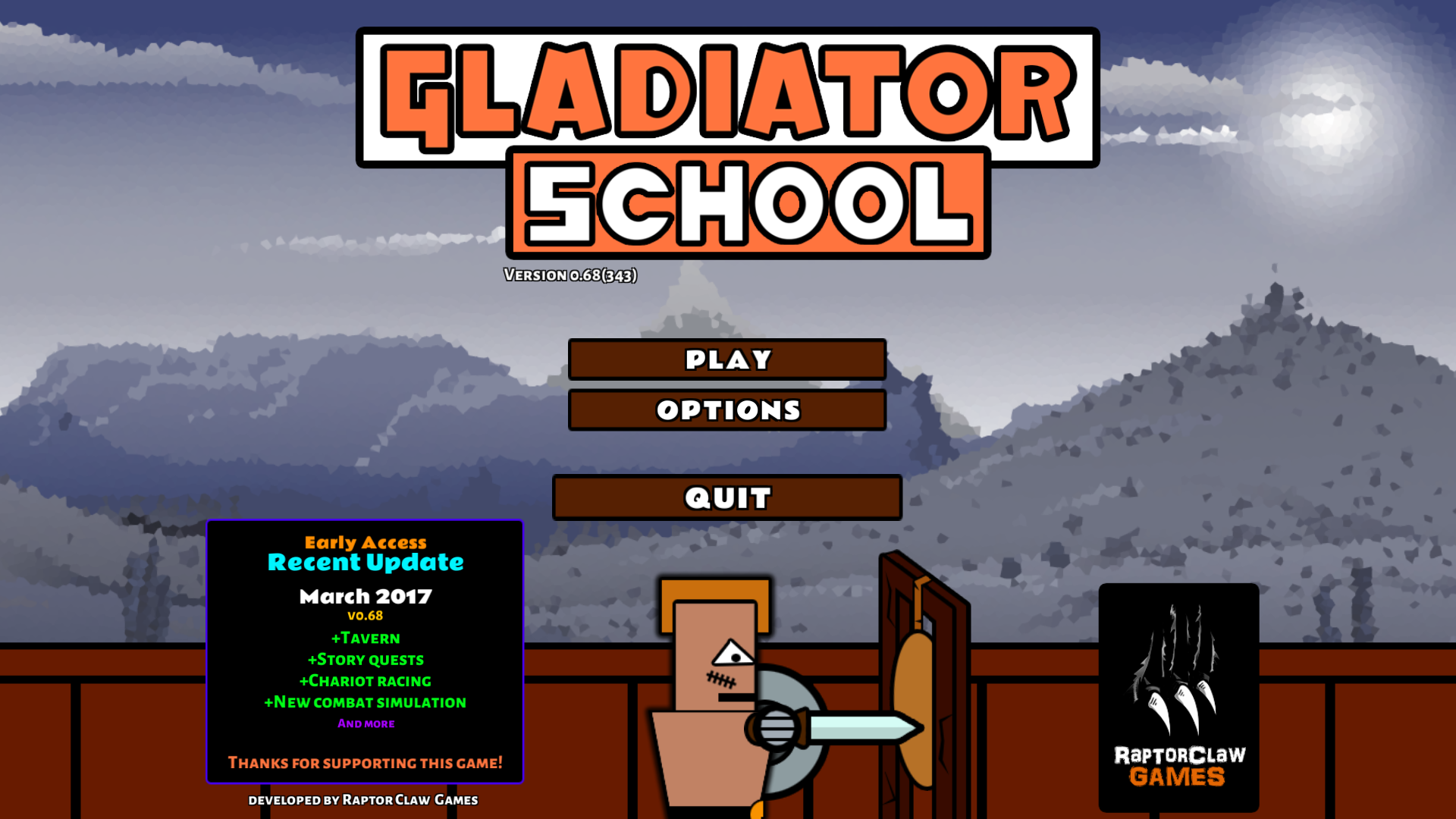 We need your help!
We want to create the best gladiator sim rpg on the planet and we need your help to do it.
Your support, suggestions and feedback means the world to us! We feel that now is the right time to reach out to a wider audience to try the game out. Getting lots of people playing and talking about the game at this stage in Early Access is super important for success and so we can continue to make this game as awesome as we possibly can!
Tell your friends. Tell your favorite YouTubers and Twitch streamers.
Click here to visit the Steam Store and please share this link with your friends! Thank you!
Gladiator School on Steam Early Access
Patch details and screenshots v0.68
Tavern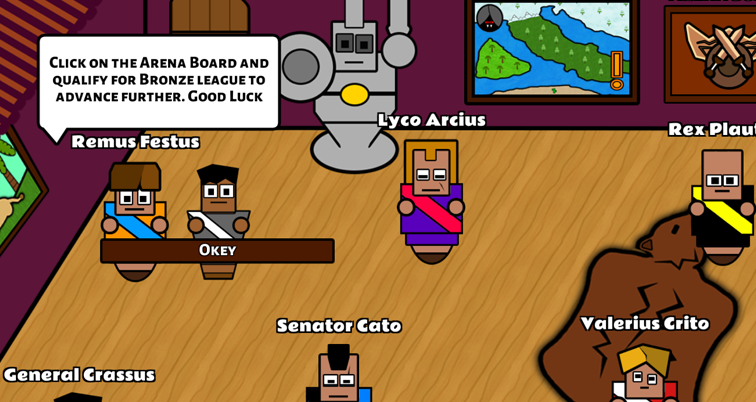 Tavern has been added as hub for all arena fights and chariot races.
There are different kinds of NPC, some are partners or rivals.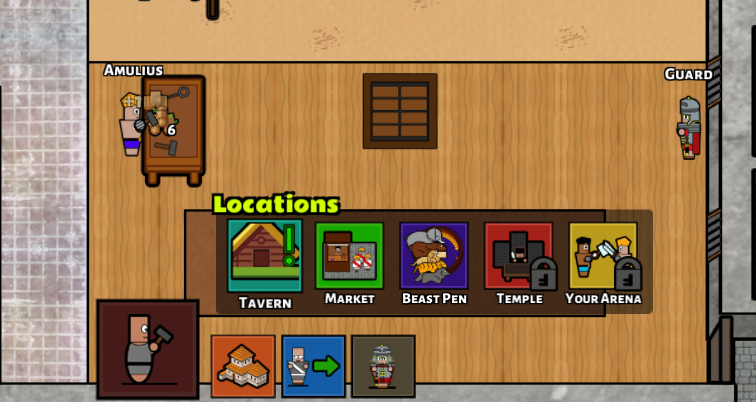 First sets of "storyquests" has been added.
Chariot Racing Arena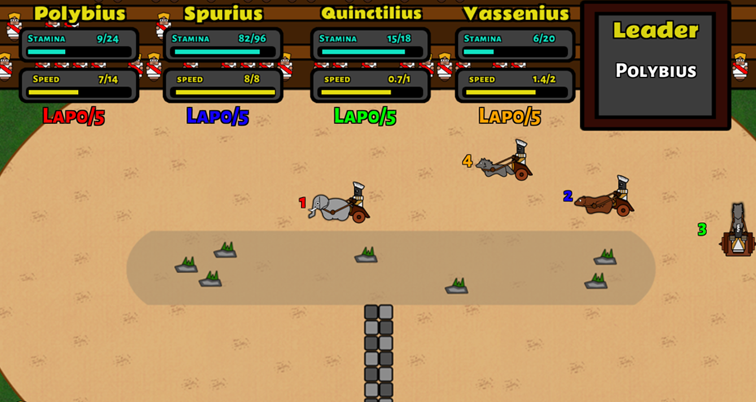 Chariot Racing arena has been added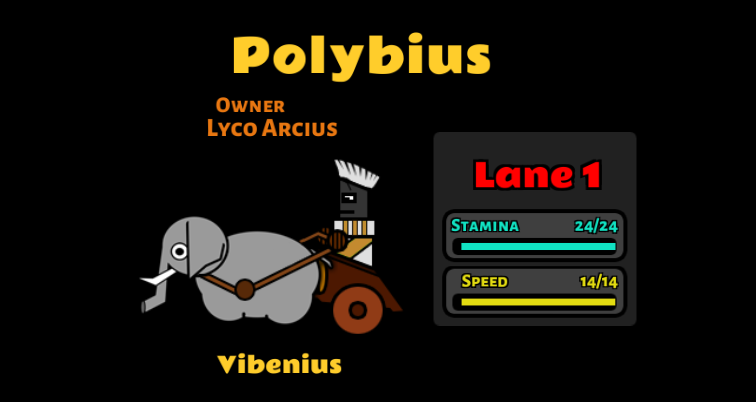 Racers have a wooden cart and a beast with stamina/speed as stats. In future updates
you will be able to upgrade your wooden cart and put your beast in training to improve racing stats.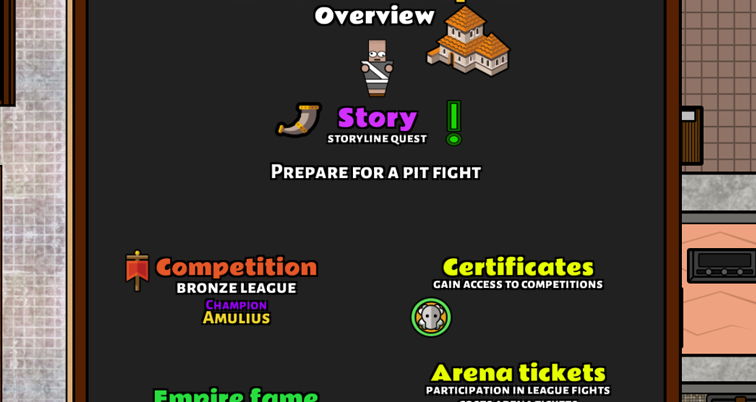 Keep track of your current quest in "School Overview"

Here are the full patch notes:
- Tavern has been added.
- First sets of story dialogues and quests has been added.
- Chariot racing arena has been added.
- Automatic combat simulation has been added.
- Turn-based combat mode with hotbar has been removed.
- Losing health in combat will now decrease your ability to deal damage.
- Passive momentum has been added, crowd meter has a chance to affect combat.
- Chance to survive in combat with injury has been increased.
- Your gladiator have a chance to surrender by their own choice.
- Waiting time in reward screen has been removed.
- Surrender button in the arena has been removed.
- Gladiators will now go to sleep when assigned as janitor or chef.
- You can now assign gladiator to bed when buildmode is off.
- Combat mechanics has been improved.
- Numerous minor bug/grammar/graphics fixes.
- Savefiles from previous version are compatible.
Upcoming content
We have big plans and fun stuff in the works. Check our roadmap on Steam forums for details about upcoming content.

Thanks for reading!