We're excited to announce the release date for Gladiator School. Full version of the game will be available worldwide on November 9th, 2017 for PC via Steam.

Gladiator School is a deep management simulation tycoon game with hand drawn, humorous characters and environments. We put our heart and soul into this project and we are really proud to present Gladiator School to the world.

Here is the new trailer to go with our launch announcement:


To celebrate this launch we are preparing a HUGE giveaway here on IndieDB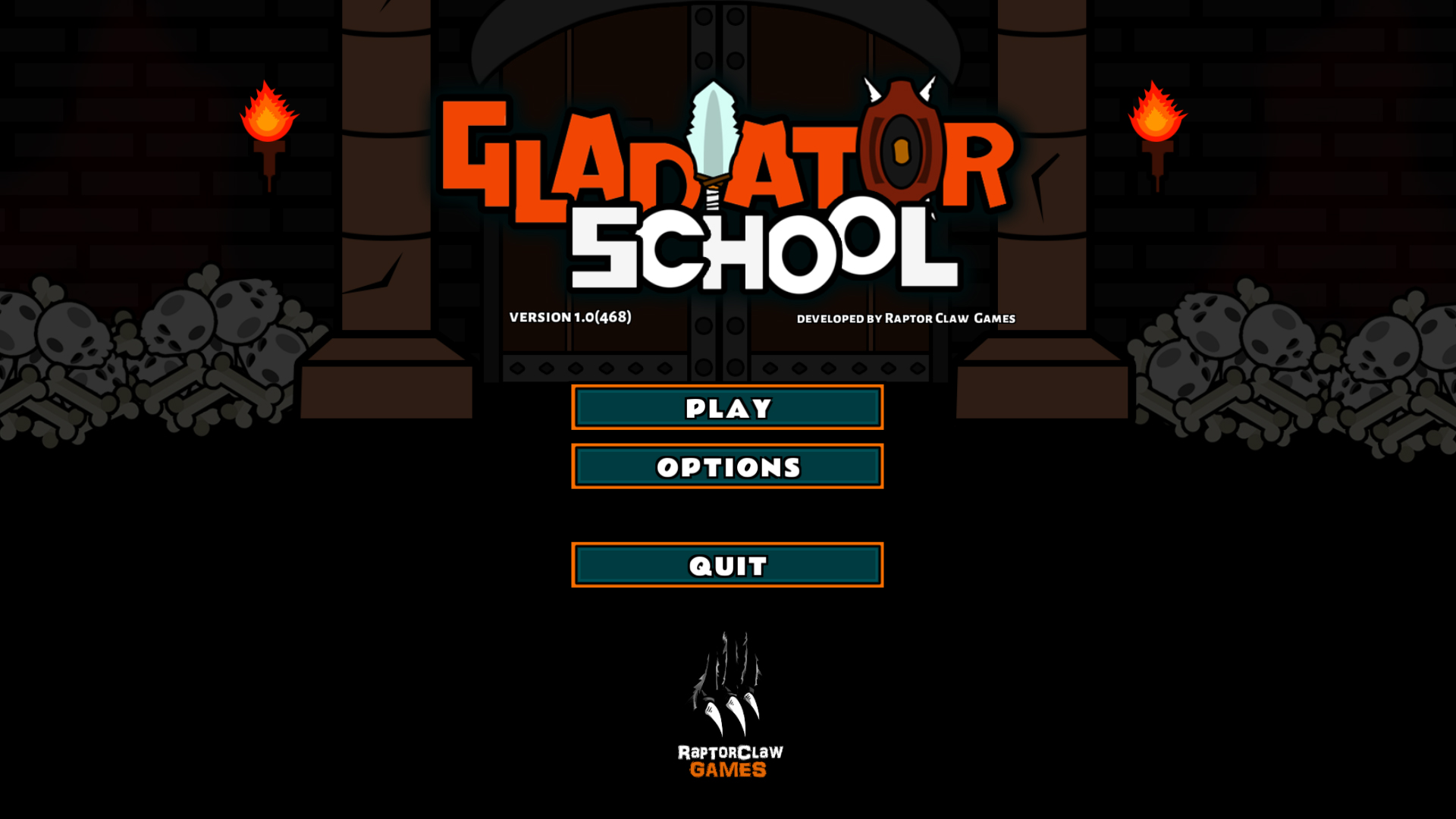 ABOUT THE GAME
You've inherited a plot of land and decided to build your own gladiator school. Now you must recruit fighters and command them to train hard. Every decision will matter. What weapons should they use? What skills should they learn? It is your job to prepare them as best as you can before you send them away to fight for their survival and entertain the crowd in the arena. Keep a close eye on your gladiators, make sure they are well fed, loyal and that they get some recreational time outside the gym or they might become very angry and rise up against their master. Your goal is clear, make your gladiators famous in the arena to earn as much coin as possible. Make the crowd go wild...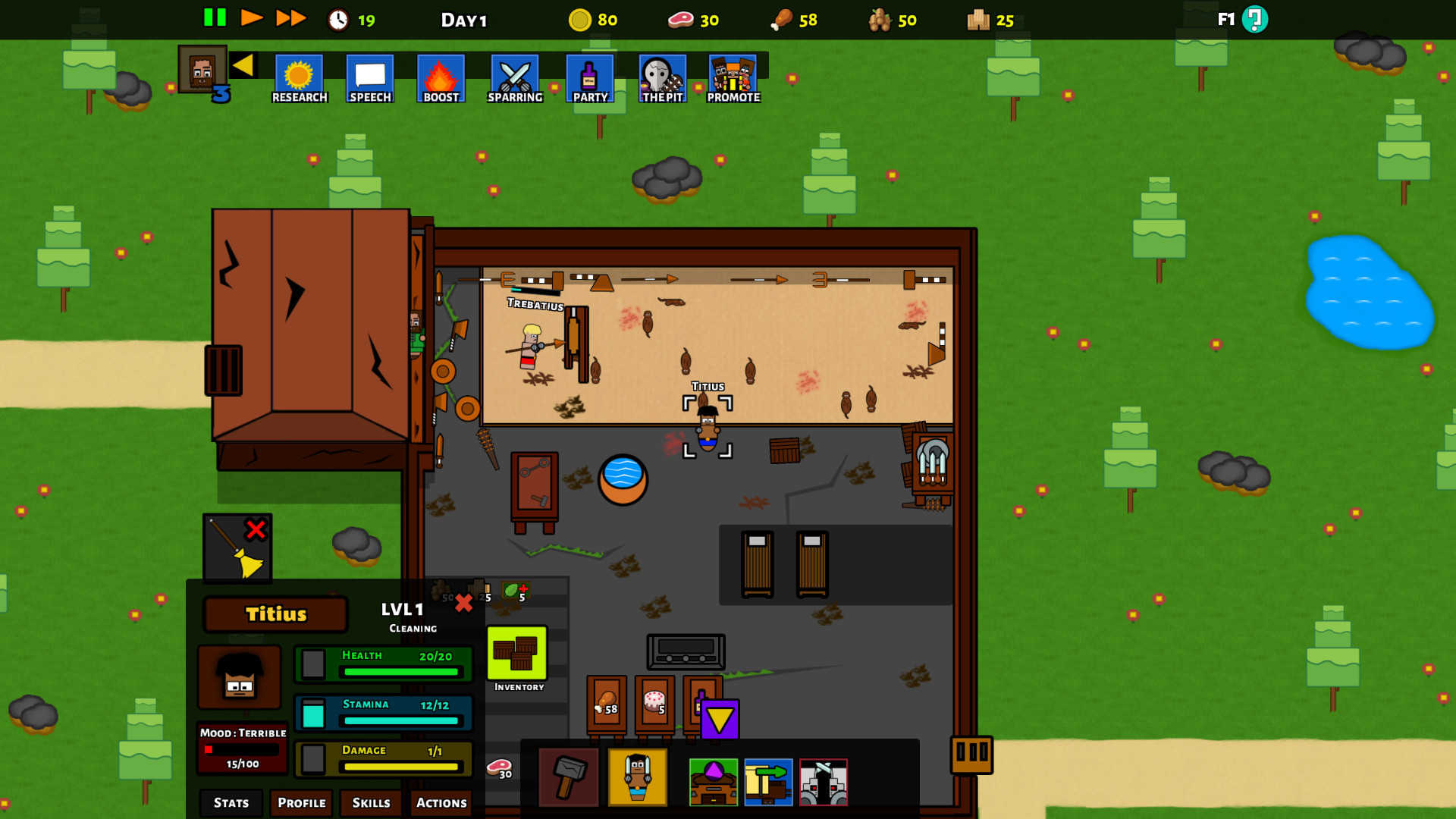 FEATURES
Build and manage your own school for gladiators
Acquire slaves and prepare them for spectacles in the arena
Manage your gladiators mood, needs, practice schedule and treat their wounds
Choose between a variety of weapons, skills and special attacks
Create your own weapon style and choose your way of training
Reward and promote your gladiators for their loyalty to their dominus
Hire staff and specialists to improve your school
Send your gladiators to perform contract work in the mines or at the docks
Deliver inspiring speeches or throw a party for your gladiators
Compete with other gladiator schools and climb the ranks in the league
Feed cake to your gladiators!! There is cake in the game!?
Including meaningful permadeath option for harder difficulty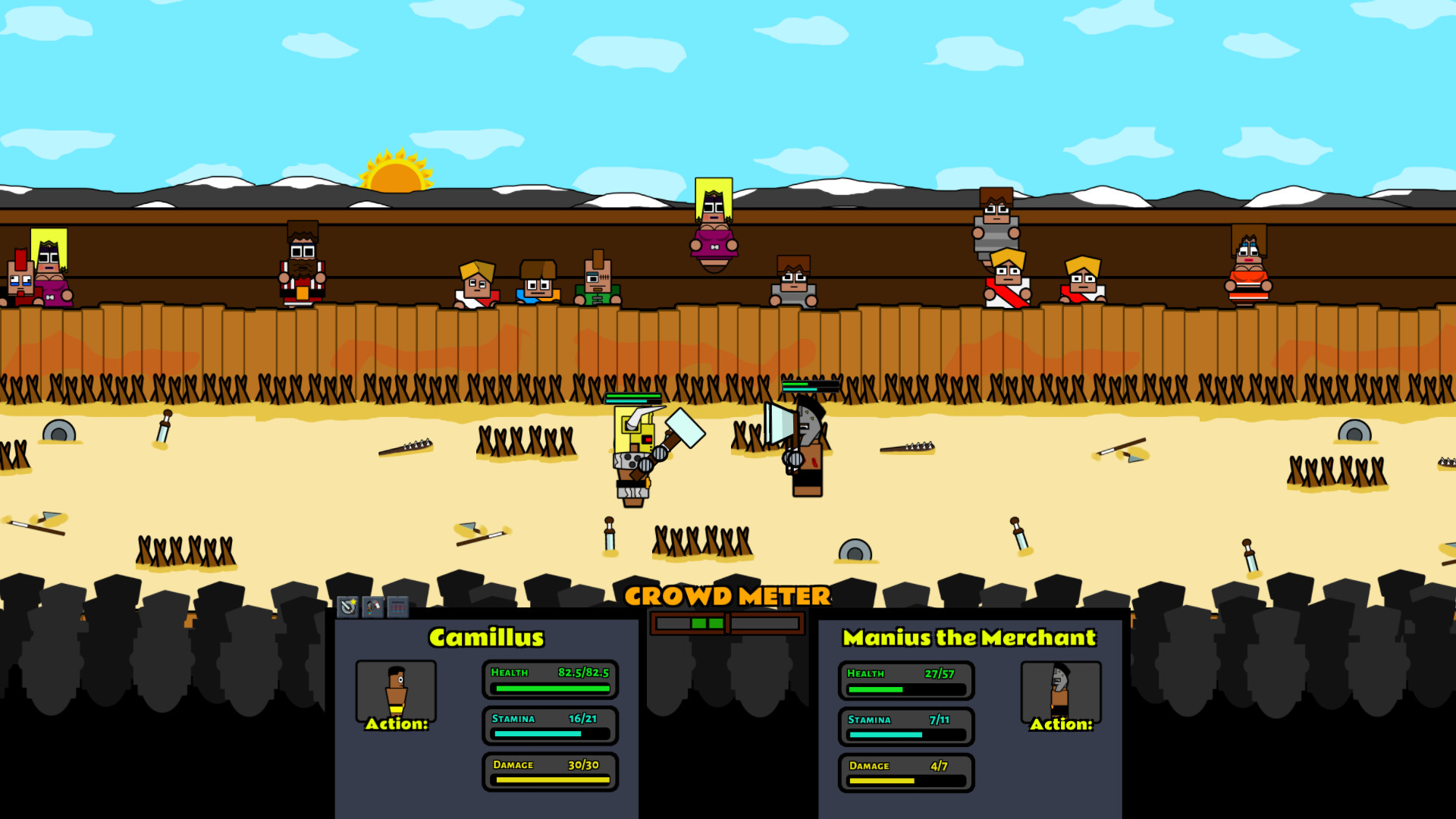 Recent Early Access Patch Notes:
Here is some of the recent patch notes from Oktober on Steam v0.81-v0.94:
Tutorial has been updated!
TONS of new weapon textures and enemys in th arena added!
Huge improvements to mechanics and animations in combat!
Weapons now gets upgraded based on weapon level!
Experience gain after wins in arena is back!
3 new research options, display your gladiator at market
Winning any league now grants one extra bonus actionpoint
Speech, Boost, Sparring and Party is now much faster
Sending gladiator on contract now goes 10 times faster
All waiting times and delays in the game are faster
Tooltips added in "Gear" for Helmets and Armor
New textures for floors and "training area" in school
Weapon quality for enemys now are progression based
New location has been added "Recruit camp"
New NPC called "Recruiter Falco" has been added
2 new events added - recruit ceremony and recruit transport
Potential star rating 1-5 affect base stats for recruits
Recruit rating 4 or 5 = rare(epic) recruit candidate
Scout perk and Agent now affects recruit potential
Research has finally been added to Actionmenu!
Choose to be Dominus or Domina in character creation
15 new character models added in character creation
New gladiator behaviours added in the school
Market recruitment prices has been rebalanced
Merchant and Doctore will now appear correctly
New intro has been added when starting the game
All guards now have different head textures
Gladiators can now become enraged!
Rat infestations now has a chance to spawn from dirt piles
Added visual feedback for "Cleanliness" status in Overview
Staff will now be visible and show up in the school area
Duel zone build cost has been reduced to 100 coins
Opponent promoters now has a chance to appear at market
Gladiators now gets a mood boost for winning fights in arena
Gladiators now gets a mood decrease for losing in the arena
Cake has been buffed, it now improves mood and hunger
School Overview tab now shows current progress more clearly
Overall equipment quality now affects training
Overall fame now affects visitors and all school events
Comfort & food quality now affects mood and loyalty
Adrenaline has been buffed to give 20% of total stamina
Defensive stance has been rebalanced
Gladiators now prioritise attack when enemy is out of stamina
Stun and bleed effects will now reset before fights
Total spectators and ticket income now shows prefight
League info for all opponent fighters has been added
Overall league information and season rules added
Interface refinements for Left and Top UI in school
Mood gain has been reworked and rebalanced
Starvation, injury and exhaustion now drains mood faster
Janitor work now drains mood but gives more stamina xp
Improved AI and behaviours for gladiators in the school
Notifier will now show up when next league fight is ready
Transferbutton should be working again as intended
Actionmenu is now only visible during daytime
Several bugs with physics has been fixed
New textures added for staff, normal beds & royal beds
Added several new alerts
Rival names are now much more interesting and varied
Content plans for future updates:
Leaving Early Access is not the end! It's only the BEGINNING for Gladiator School, we have a whole host of ideas for new features and content. The future is looking very bright! Let us know in the forum on Steam if you have suggestions regarding future updates.
Workshop mod support
More locations - "Town" with weekly Village NPC events(fishing contest)
Temple - Make offerings of blood or gold in order to get the gods blessings
More buildings, research options and staff in the school grounds
Customize your gladiators barrack rooms and training equipment
Build statues in school entrance to honor your champion
Support buildings upgrades - 3 additional stages
Enchant weapon and armor with bonus stats
More NPC quests with special assignments and fights
Improved combat with more skills and abilitys
Black market betting (30 % discovery penalty)
Invest in arenas across the empire and track earnings
Improved and reworked beastpen
After this PC release we also have plans to add:
Mac and Linux compatibility
Steam Achievements and Trading Cards
Translations for German, Spanish, French, Portuguese, Russian, Turkish, Japanese and Simplified Chinese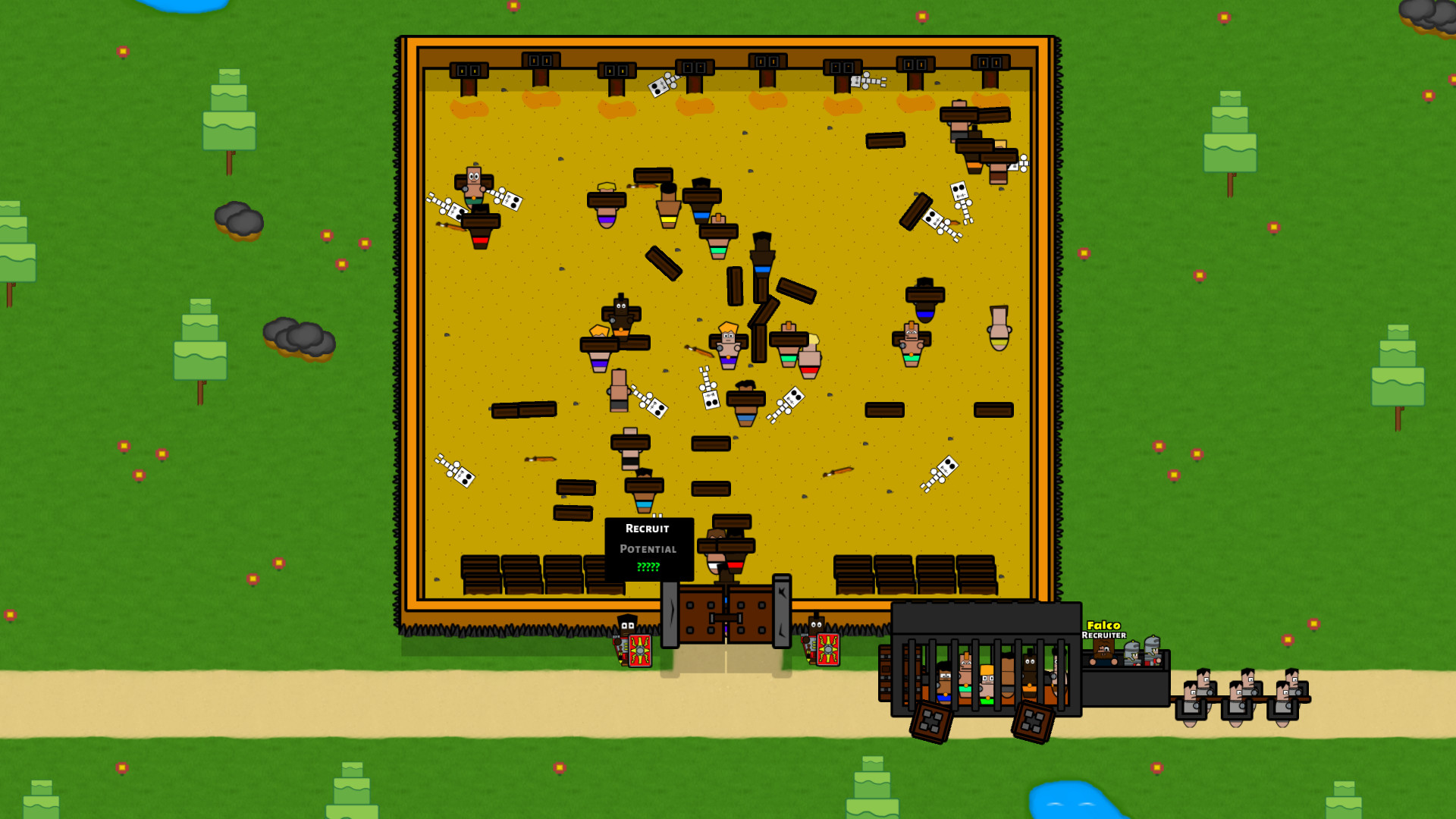 Steam Store Page: Store.steampowered.com