In case you missed the update posted a few weeks back, we are getting ready to take the next step with Desura (expect it to occur early August) and have been making great progress. Here is what we have been up to:
Branching & Shopping
The previous update detailed our release and purchase system, which is implemented and ready to go. Read that post for full details on how we plan to handle multiple releases (demos, standard editions, special editions etc) and also how our purchase process works (quick and versatile).
Gifts & Invites
For gamers, our gifting system is powerful and easy. Gift multiple games to multiple people in one purchase, or perhaps buy games now and send out the gifts later. For developers, we have created an invite system that you can use to generate game keys (or load your own in bulk). You can then send these out to whoever you want i.e. testers, press, developers, competition winners, existing customers etc. You can also add beta / test versions of your game and make the release invite only, then pick and choose who gets to participate in the test using the invite system.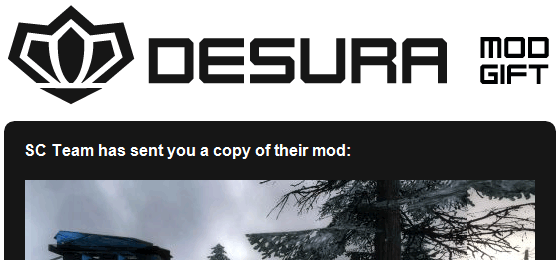 App UI
Apart from a few, gamers love special effects and great design - so our focus on the app side has been to make it look and feel like a gamer's app should. It is getting there, and is easily customizable due to us using webkit to present as much content as possible.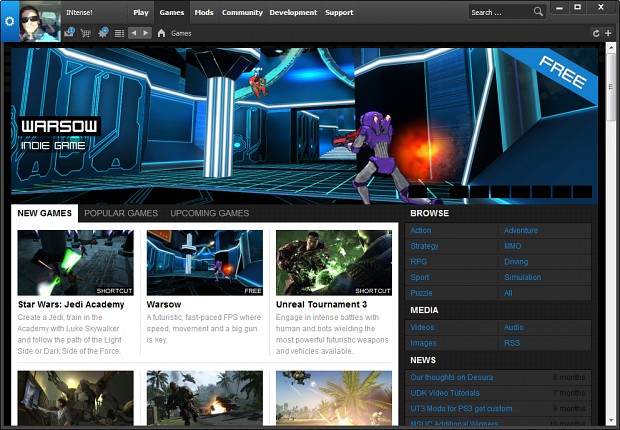 App Stability
Our other focus with the app is usability and stability. We want everything to happen as quickly, easily, smoothly and bug free as possible, with the least amount of clicks required. So that means refining the base code and making sure games and mods install and play on every Windows PC (other OS's later) no matter how your computer is configured. This is an ongoing challenge.
Total Control
Developers, unlike other digital distribution platforms where you have little control over the publishing process - on Desura we have created an 8 step control panel for you. Using this control panel you are in charge of your game or mods release and can control what gamers see, who can play your releases and when they are released + hundreds of other things. Share content when and how you want it.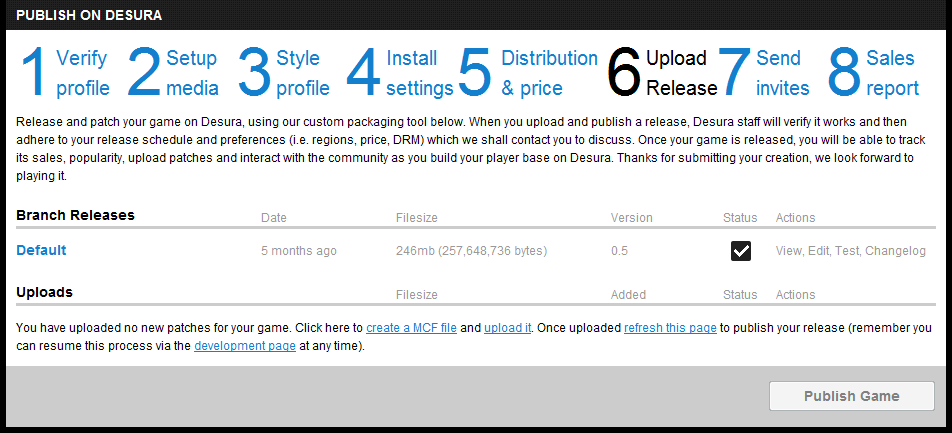 Over the next 4 weeks, our focus is on releasing the first version of the API, implementing a detailed stats package (to track purchases, players etc), stabilizing the app, finalizing the payment process, adding new games / mods and getting ready to open the beta to more people. The Overwatch mod team has also kindly volunteered to test out many of these features so thanks for being our guinea pig! Gamers and developers if you want to find out more and get access, please get in touch.
Thanks for your support so far, we still have a long way to go (i.e. the next version will be missing many major features like in-game integration, chat, show who's playing what game etc) but we are pretty sure you will like what you see. We also have a job opening for a gun web developer (LAMP stack) so if that is you, apply away!