THE OFFICIAL is steadily heading towards its Autumn release (exact date is still to be determined). Most of the work in the past few weeks went into creating all sorts of animations in the game, as most of them were placeholders. And is there a better way of showing off some animation than to put a few GIFs together? I don't think so.
Here's the first GIF. It's been taken in a lush jungle, a very dangerous place. A crocodile which can be fed by the player is probably going to be their least worry.
The second GIF is, well, an infinite graveyard. I'm pretty sure everyone who every lived has their grave there somewhere. Players will get to explore a bit of it and look for meaning of our existence...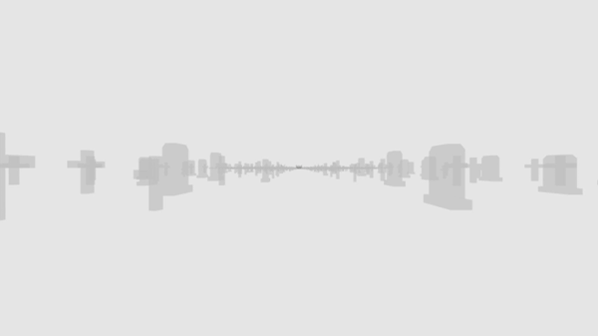 And to close this compilation on a more grounding note, here's a GIF taken from the menu. As the game nears completion I finally had some time to work on this very important aspect of the game. Whole story starts right there as the player finds themselves on a train to work. Big building in the distance is where half of the game takes place.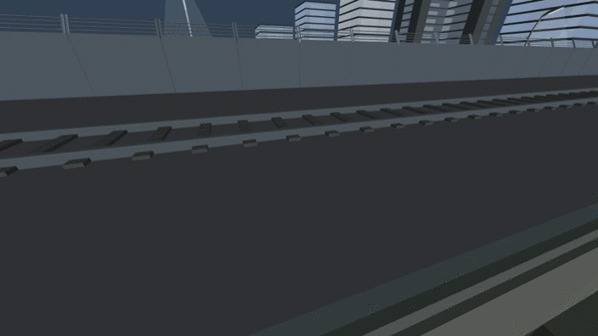 The split between "normal" and exotic locations in the game is exactly half half. One moment the player will be exploring an office complex and a minute later they might be running around the jungle, desperately trying to figure out what is going on. And I can assure, nothing that happens in this game is a coincidence. Creating contrast between different levels has an important function and will hopefully help to carry the message of the game across.
Until next time.
P.S. Here's what happens when you use David OReilly's Walt Disney head as a test model and replace a door with it by accident: