We made Saga this way because we believe that there are enough hardcore spacesim fans out there that appreciate this rather than want to have it easier like it's generally the case with modern games. In a time when it is getting increasingly difficult to find pure gaming experience as more and more games try to emulate the look and feel of Hollywood blockbusters, Wing Commander Saga offers gameplay that is engaging and extremely challenging at the same time.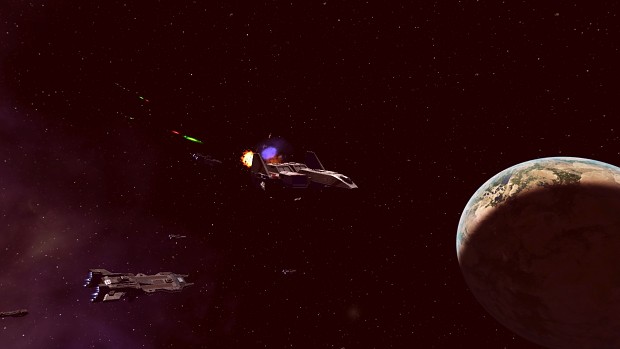 The key theme in writing missions for Saga was the idea of triumph. We give the player a unique experience of failure and success: some will love it and others will hate it. Some missions may be a bit frustraiting forcing a player to pull out his hair only to be celebrating minutes later when he finally overcomes the challenge. The initial feedback has confirmed us in our design decisions: Wing Commander Saga is a rewarding experience that you won't find in modern games.
That is also why there are no checkpoints or some other fast forwarding elements through the repetitive parts of the game. We have tried to stay true to the Wing Commander gameflow (although we may have taken some artistic license here or there) and in our oppinion adding checkpoints would have ruined that unique experience. We understand why many of our fans have expressed this as a preference, and were we not doing a Wing Commander game, we very well may have included such a feature. I guess you could say it is also because we wanted the game to be a little "hardcore."
We would like to thank yet again everyone who voted for Wing Commander Saga thus far. Among all our reasons for making Saga, our primary goal was to produce something that the fans will enjoy. Your recognition and support helped us to get where we are today.