It seems like it was years ago since I've last posted here. I apologize for any silence regarding the project, but things didn't go on as well as I expected, but nonetheless, I'm here with great news!
Recently, I've started getting more into coding for the project and I managed to get a whole lot done just under a month. Source is definitely not the friendliest engine to develop your game, but it doesn't stop you to achieve the results you want.
Since Resurgence is on the Alien Swarm engine, it benefits from a lot of new features, mainly such as a light weight base for the mod, map instances, addon support, which is very great for switching skins easily for models and including new contents, ability to add new contents to the game using a proper SDK, including for mapping and model compilation.
Since I've restarted the project, here are some of the progress on the mod done starting this year:- Ranged weapons implemented: all ranged weapons are now implemented, except the flamethrower.
- NPC entities included: most of the entities are still stub, meaning they don't have dialog support (yet to be included)
- Most entities are implemented: I've managed to recreate some of the entities, like the doorknob, container items (fridge, safe, etc.) which play the open and close animations.
- Basic monster NPC support: some monster NPCs are done, but they still require heavy tweaking in order to act properly (to be able to jump, climb, cover).Currently the focus is on the multiplayer, where I'm trying to implement some round based game play mechanism, such as capture the flag and capture point.
Right now, we need help for getting the upcoming release for the multiplayer, which involves into getting the game rules for round based games like capture the flag working properly. Once that's done, we will be seeing a release of it soon.
The multiplayer part will have along with the Camarilla characters, the Sabbat and the Vampire Hunters. Depending on the map's settings, you can set what should the second team be. It can either be a Sabbat or a Vampire Hunter. The Sabbat will include 7 models while the hunters will include only 3.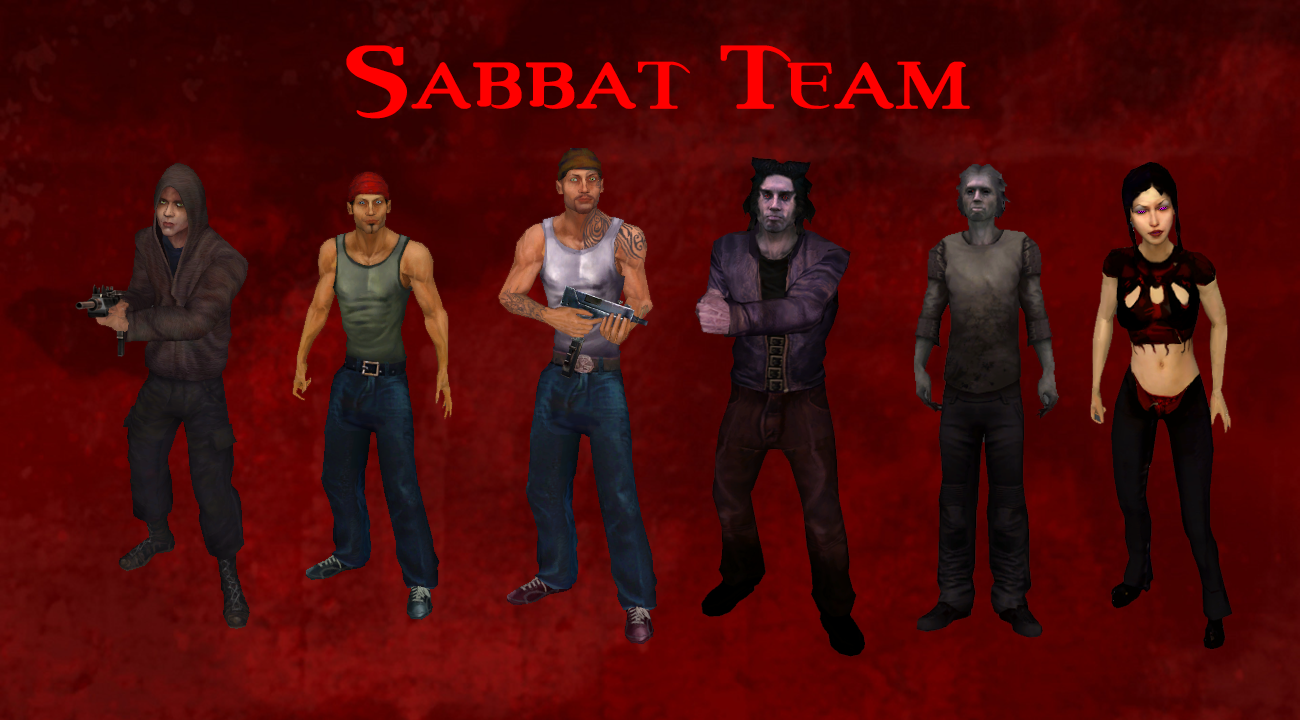 You can find more videos regarding the current development here.
We also have a new website for the mod now, which can be found at www.bloodlinesresurgencemod.com. We also have a wiki which is still work in progress, that we hope to extend with more information, which can be found at wiki.bloodlinesresurgencemod.com.