We want you to know a little bit more about us and about The Guest so, here you have an interview made by the guys from gamedustria.com where we talk about our past, present and future!
We hope you like it!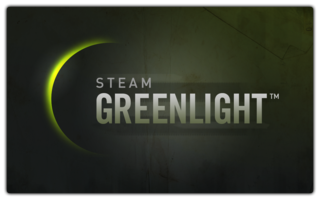 1. Gamedustria: What is Team Gotham? What can you tell us about yourselves?
Team Gotham: Team Gotham is a small indie studio made up of 4 young developers in their early twenties. We studied together at the university for 4 years, we started making small projects together and connected instantly. We shared the same view about the industry, we have similar taste in video games and most importantly, we're good friends, which makes it easy to work together.
---
2. GD: Currently you are focused in the development of "The Guest", but you first videogame was Cooking Time for Windows Phone. What did this video game mean to the studio? Did this influence any decisions you had to make later on?
TG: Cooking Time was very important for us but before that, we had to mess up with another project first. In our second year at the university we decided to form Team Gotham and try to work in something more serious. Unfortunately, that project didn't see the light, it was too big for our knowledge and our resources but, every cloud has a silver lining, and we learned from that mistake.

Starting from there, we have always had in mind that we had to stick to our possibilities and and take it slowly. This is how we came up with Cooking Time. That year, we were learning XNA for Windows Phone, and decided to work with that because it was an environment we controlled. Maybe Windows Phone was the best platform, but it was a safe road to take as we could finish the video game and publish it. That was our goal.

This way, Cooking Time has influenced us a lot in the way we conceived our projects, with our first video game on the market we demonstrated ourselves that we could finish and publish things, as long as we were being realistic.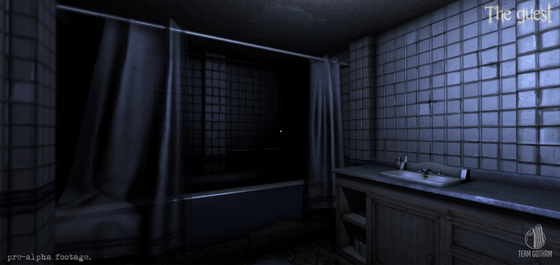 3. GD: "The Guest" is a first person horror adventure game. What made you decide this type of genre? What were your inspirations when you came up with it?
TG: With the "The Guest", what we were most passionate about was telling a story. Everything we made before that was too arcade and was no "heart" in the game. Again, we had to take into account that we had certain limits, we were (and still are) four people, therefore we weren't capable of creating a big video game. This is how we came up with the idea of keep it to one scenario, one room. From there on, we started to create the story and our character.

On the other hand, we only have one 3D Artist... Therefore the fact of only having one character came from having that in mind. The development would have taken too long if we had to make an animated character that could interact with everything in the scenario. Also, first person is what is proper for this genre, and we thought it was good in the first place.
---
4. GD: How will the gameplay be in "The Guest"? Will the players be as scared as when you play the recent demo of "P.T."?
TG: The gameplay in "The Guest" is based on exploring the room and interacting with the environment. We'd like to offer a paused game experience, but then again we want to captivate the player and sink him in a dark and gloomy world that we have created. The mysteries that keep both the character and the place in which we are, are what keeps the player going.
Regarding P.T., I think they are big words. We are big fans of Hideo Kojima's work and we don't dare to compare ourselves with him. He's an expert on the subject, and knows a lot.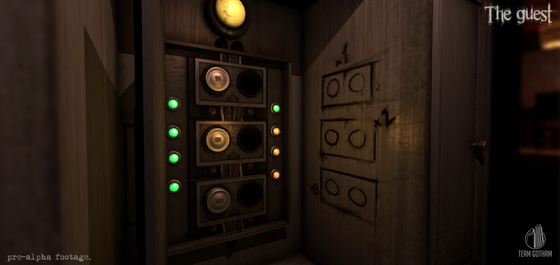 5. GD: What goals do you have for "The Guest"? When will you launch the game?
TG: Our most important goal with "The Guest" is that we want people to play it. We want to take part in this industry and put "Team Gotham" on the map.

We are launching it early 2015, but you will be able to play it at Madrid Games Week. We will have a stand where you will be able to play a demo we are preparing.
---
6. GD: You are the first graduates of the Design and Development of Videogames Degree at ESNE (Madrid, Spain). How did this career influence on you? Do you recommend it?
TG: This degree has opened our mind a lot. Apart from providing us the knowledge to defend ourselves in the industry, it has given us the ability to observe what we have around ourselves, or what other studios are doing and internalise the things that are done good and apply them.
Without doubt, we recommend it to anyone that has true passion for the industry of video games. We think that a lot of people start this degree thinking that it is easy or that you could turn yourself into a guru like Miyamoto or Tim Schafer (for example) without any effort. It is true that there are no big exams, but it is a degree where you have to sacrifice a lot if you want to be good at it and to be succesful you have to work a lot and give 100% of yourself. You can't accept the first thing, nor the second thing you do, you have to give it everything you've got and not accept a simple pass in the exams, you have to be satisfied with your work.
---
7. GD: The industry of indie video games is know a reality and completely settled. What is your view on this subject?
TG: Digital platforms has made this "sub-industry" grow a lot. Fortunately, now we have a lot of opportunities and options to publish video games, as well as cheaper and more accessible software to create them.
It is incredible to see the creativity that these small studios have, you only have to take a look at Greenlight or IndieDB to see thousands of video games that propose something new and that need a little push to keep on going.
Nonetheless, there still seems to be a lot of video games that use the term "indie" because it is cool, and probably this will help in the games sales. This isn't cool at all.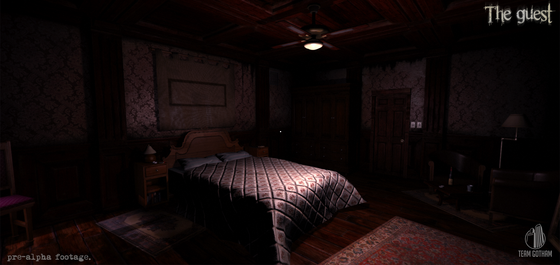 8. GD: What is your opinion about the video game industry in Spain? What would you do to improve it?
TG: We can't talk about the bigger leagues, but the small studios in Greenlight or Kickstarter have enough quality to reach them.

At GameLab Barcelona this year, we saw projects like Rise & Shine (Super Mega Team), Dead Synchronicity (Fictiorama) or A Rite From The Stars (RisinGoat), to mention a few and we were impressed by the quality of their projects.
Associations like GameLab or Made In Spain are the way to go for us, as they give small studios like us the opportunity to show our video games at conventions or help us with crowdfunding platforms. We think we are on the right tracks, but there is still a lot of work to do.

To conclude, there is a huge community of developers in Spain and should be better recognised in every sense.
---
If you want to say something, leave it in the comments below!