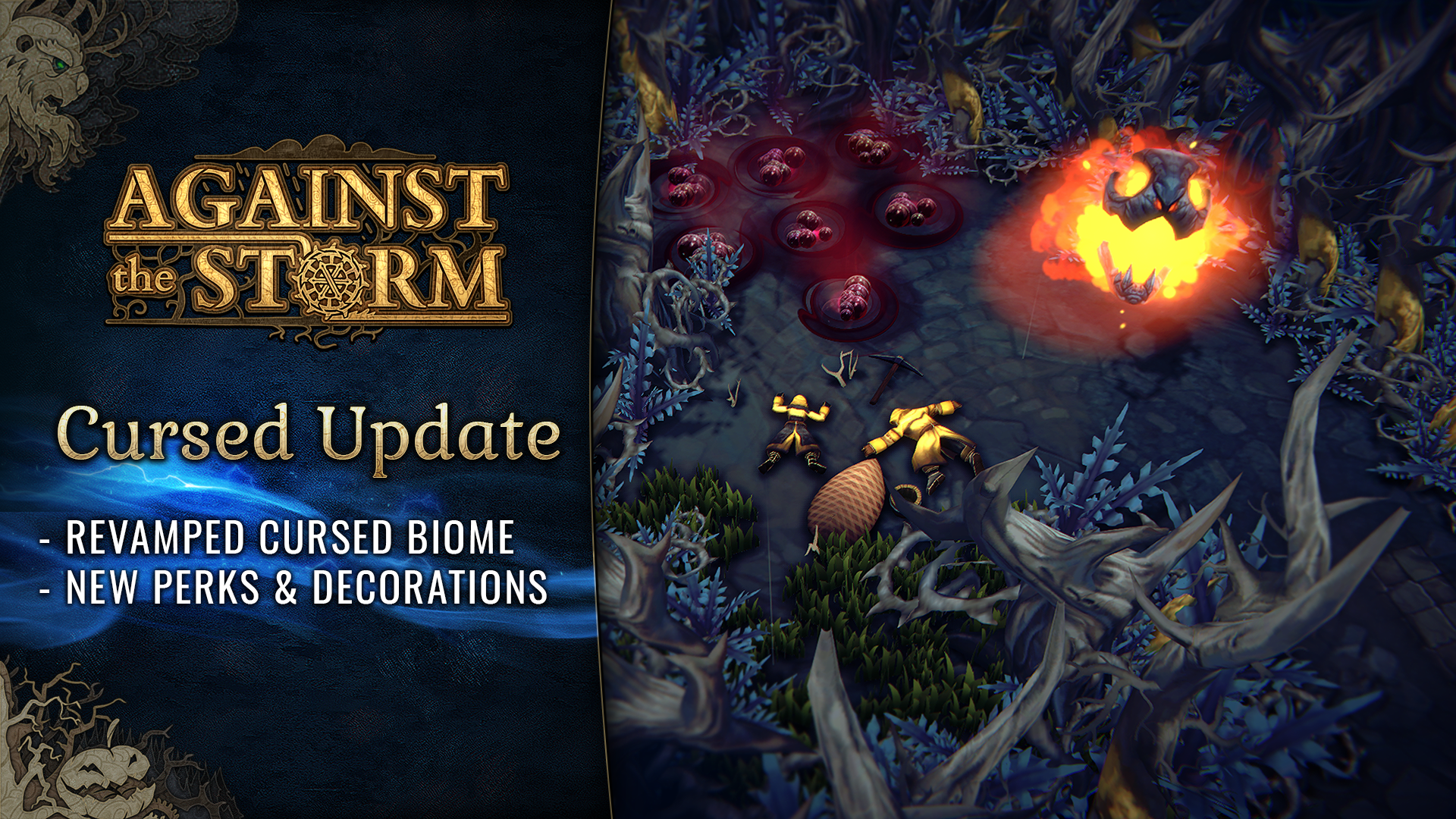 Boo!
The first content update for Against the Storm is live!
What's new:
Cursed Royal Woodlands biome (revamped)

New perks

New decorations

New deeds

And more!
Watch the trailer:
Read the full list of changes:
Eremitegames.com
Update overview
Enter the Cursed Royal Woodlands, which were improved both visually and gameplay-wise since their last appearance in the Demo. Play in this spooky biome to unlock new themed decorations and make sure to test out the new perks while you're at it!
This update also includes numerous fixes and improvements based on your feedback from the last two weeks. We once again thank you for the warm reception and your dedication to reporting bugs and feature requests. We addressed some of the most important issues in this update (like the blueprint RNG, Glade Event balance, perk issues, etc.), with many more improvements still to come in the future.
Out now in Early Access!
Against the Storm is out now in Early Access. Build cities inhabited by intelligent Beavers, Lizards, and Humans in a roguelite city builder in which it never stops raining!
If you enjoyed the trailer, give it a thumbs up and subscribe to our YouTube channel for more gameplay.
Don't miss the chance to get Against the Storm with a 10% launch discount (and save additional $10 with Epic Coupon):
May the storm be gentle on you,
Eremite Games