A few weeks ago the mod team finished some of its last ingame German Army faction models, with only buildings and the B.E.F faction left to do. To celebrate this important stage in development we'll showcase a few of the models we haven't shown so far, including basic and commander tree specific artillery.
7.7cm field guns: FK 96 n.A. & FK 16
At the start of the war the model 96 was the main field gun in service with the German artillery. It was very mobile, but otherwise outclassed by its Entente equivalents. As a field gun it was designed with both direct and indirect fire in mind and could shoot a variety of shells, including smoke and chemicals. The FK 16 was based on the FK 96 cannon combined with the howitzer carriage. It traded mobility for improved accuracy and better long range barrage fire thanks to its higher elevation.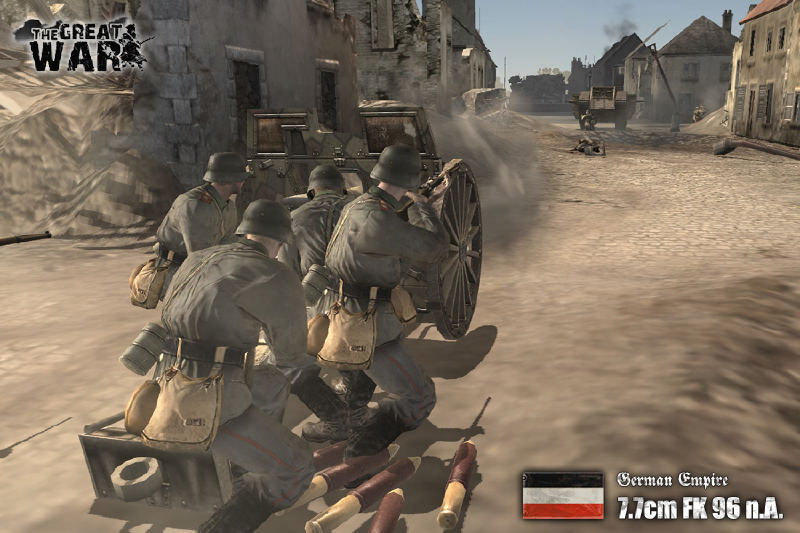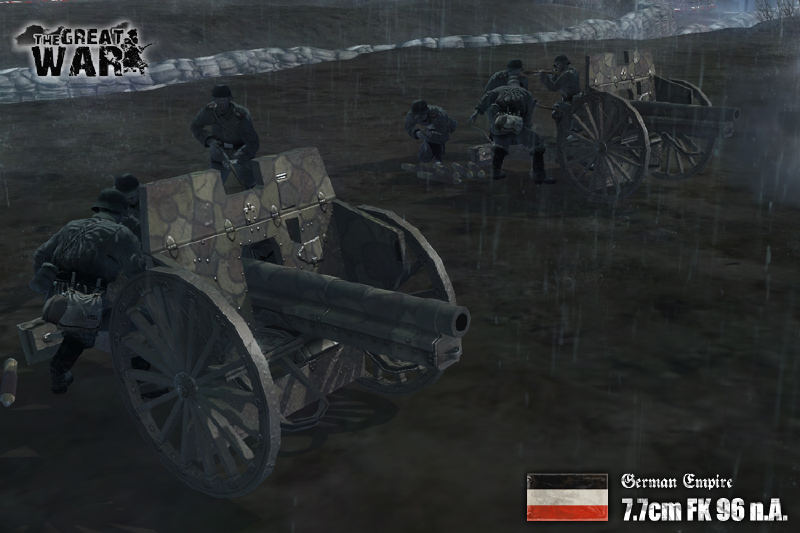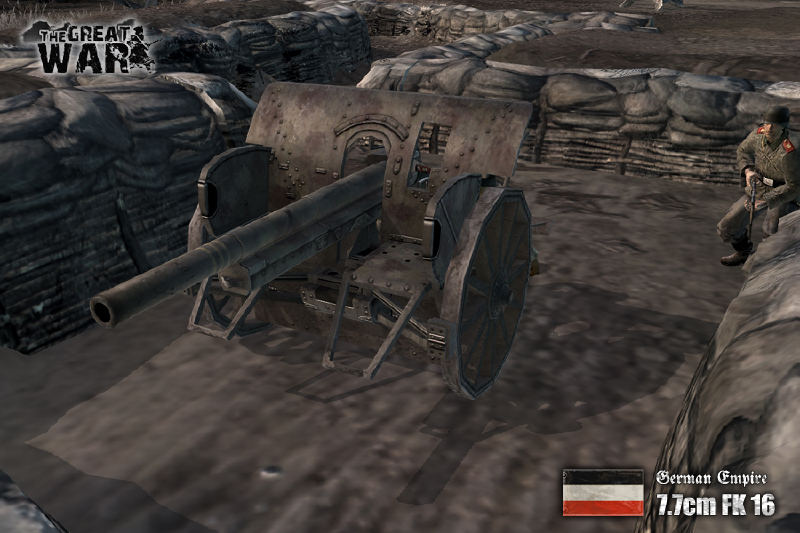 10.5cm light howitzers: FH 98/09 & leFH 16
The 98/09 light howitzer was the German field artillery's greatest advantage. It was available in large numbers and its powerful indirect fire made it a straight answer to trenches and fortifications. The need to modernize the FH 98/09 led to the development of the light field howitzer model 16. Its range and accuracy was improved and it gained the ability to shoot chemical shells.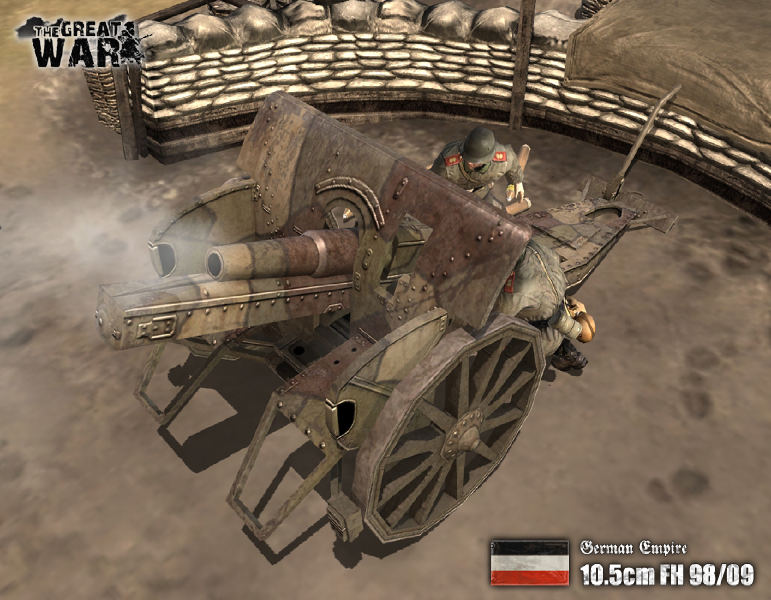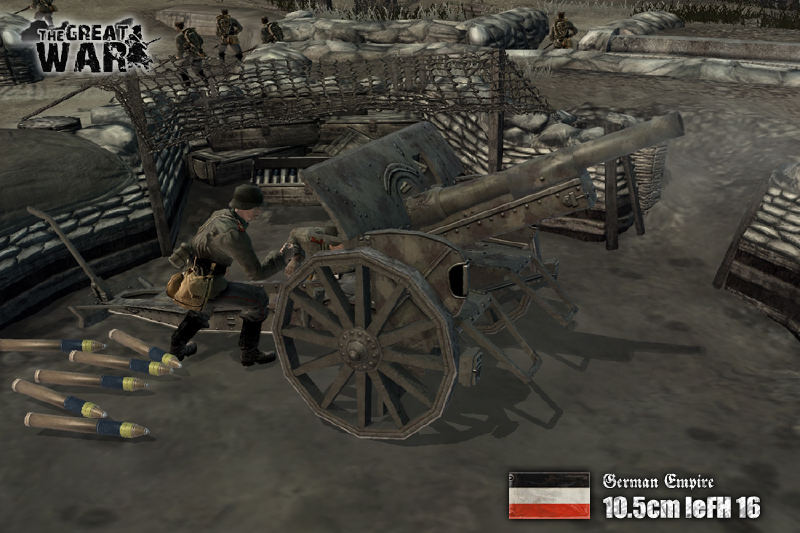 7.58cm leichter Minenwerfer
The light Minenwerfer was the smallest model of mortar in the German arsenal; it was also the most ubiquitous. It was an important support weapon for the infantry. Indirect fire made it well-suited for trench warfare and to deal with strongpoints.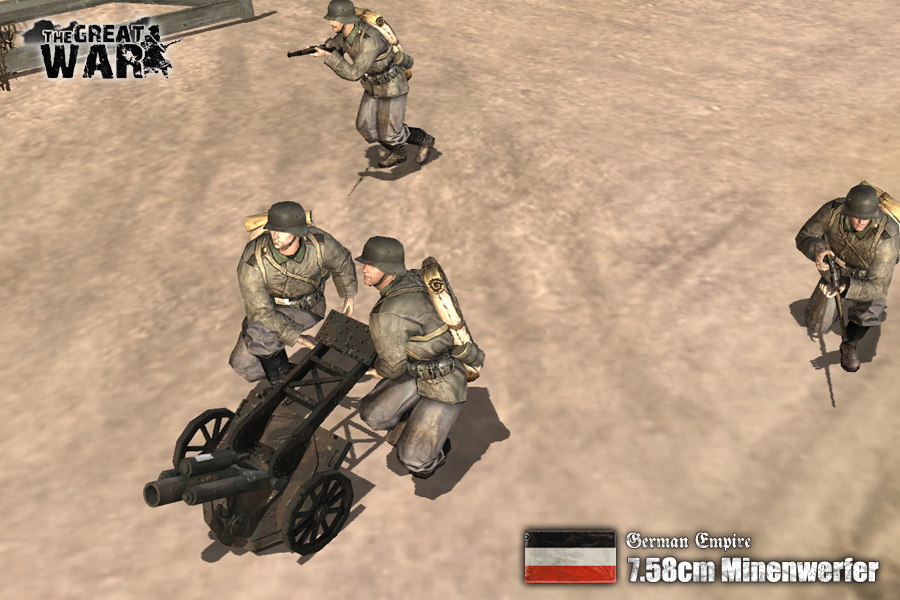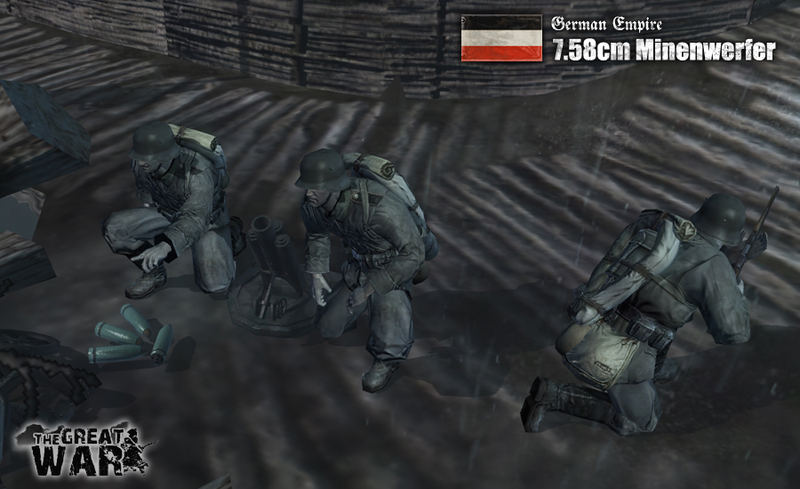 Ehrhardt E-V/4


Lacking armoured cars of their own and faced with skilful use by the Belgians, the German Army sought to develop its own models during the war. Introduced in 1917, the E-V/4 was heavily armed with machine guns and protected by armour impervious to small arms fire. It was fast, but its heavy weight restricted all movements to roads.
Credits:
Textures by don Durandal
Models by Jorge
Special thanks to Cireva for the Minenwerfer,darkbladecr for his animation resources and Chopin for his collaboration on the Erhardt´s texture.