The completion of the Kübelwagen marks War & Valor's first vehicle created and we're pleased with the outcome! We've been fortunate enough to receive a great deal of support through our own network but also through the Mod/Indie DB network via our job postings, and this vehicle completion is a mark of this community's capability.
As part of our development road map we have chosen to work on light cars to get started with, so we can conduct core game play testing and validation. The Kübelwagen will act primarily in a troop transport role. As with the British SAS Jeep we will expect the Kübelwagen to be playing a strong role in interdiction (guerilla) warfare maneuvers.
The total development time behind this particular item (with a consistently working artist) was about six weeks. In the future we'll be equipping this vehicle to have an MG34 on it so it can play a more diversified role on the battlefield. Each country will have a similar / equivalent vehicle.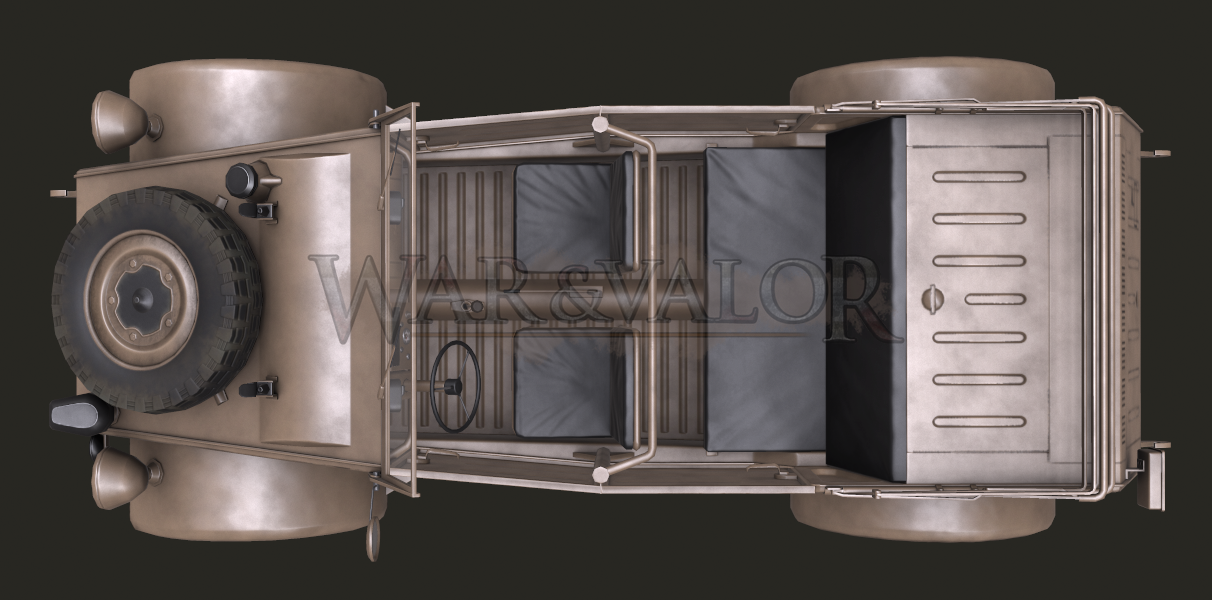 Thanks for all of your support and positive feedback, it really motivates us to keep producing at a fast pace. We know that this game has potential and people absolutely want to play it. We encourage you to go to our website at Warandvalor.com and sign up on our forums to chat with our dev team and fellow community members.
We'll continue to keep you posted as progress occurs, we've got plenty in the pipeline.
- Kilroy Studios