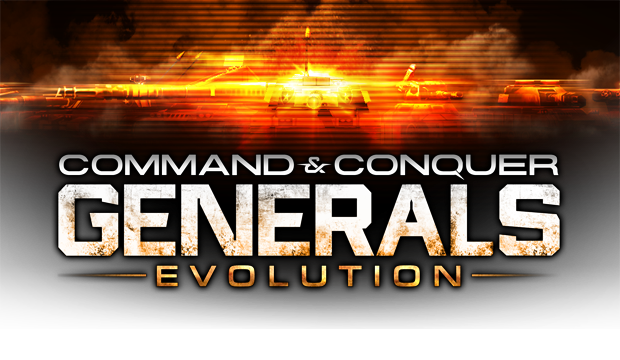 C&C Generals Evolution: Progress report, release date and Discord



Hey guys, it's me again, bad omen at this point, I know.
What's up?
I'll be very brief, I'm a bit sleep deprived and it's holidays, so there's no point in fancy writing. Me and sgor00 have been working in unison for a few months now, initially hiding from public eye, but opening up more and more, we've made major strides towards finally releasing functional version of Generals Evolution mod.

Let's get into details.
First of all, sorry for keeping you all in the dark for so long, I've been very busy trying to juggle between my jobs, modding and trying to manage my barely functional adult life after getting a serious surgery, I've also been giving my Source Engine projects quite a lot of attention, because engine itself is quite close to my part time job where I don't have to switch my working environments to do creative work. Now that I'm mostly finished with Half-Life community I can dedicate myself to C&C Community.
In any event, I've been mostly free for a few months and I've decided to dedicate them fully to Generals Evolution, sgor00 also tagged along because he's just an amazing human being and completely inert to my bullshit at this point. Truth be told, I'm a bit of a doofus, promising releases and never keeping my word, but there's plenty of reasons for that, one of the main ones - I really don't want you to play janky, unfinished and broken mod. Red Alert 3 engine is very hard to work with, not only it doesn't allow creative freedom like other engines do, but engine itself is plagued by architectural limitations which were threatening project's existence for several years now. Generals Evolution is a huge mod, figuratively and literally, me and sgor00 were experiencing behaviors like random asset unloading, ground textures, interface elements and ever sounds would just completely unload from the game either on map load or match end leading to game crash. Stock standard crashes were also a common issue, and you can't really debug any of them because of how relatively ancient and limited toolset is.
So with new found free time and dedication I've laid a task before me - completely rewrite absolutely everything from the scratch : every line of code, re-export and optimize every model, compress every texture and sound, sgor00 also lend a hand with enhancing fidelity and quality of every sodding texture in the mod while keeping all the limits and sizes in mind, he also managed to not only re-optimize bunch of already made maps, but also make them look better than ever. We've also sorted through every possible piece of content we've ever made for this mod, taking only bare essentials and I had to rewrite code and re-implement them back in.
Did that even help?
I'm both happy and exited to say - yes, that did help, greatly. Not only mod looks and runs better than ever, but also all those asset unloading and crashing issues went away, I suppose spending almost hundred of hours a week for a few months does wonders, I probably could never dedicate this many hours without my supporters, so if you're reading this - thank you, you made a difference.

So what's next?

As of right now our current mod build is at furthest point we're ever been, it still needs a lot of features implemented and bunch of polish, but they're mostly surface level things. Me and sgor00 are pushing for the release of the first Public Beta version of RC2 on February 10, right around actual birthday of first C&C Generals game. And yeah, I'm aware of previously set February 1st date, very aware.

So why not release it right now then?
While mod is relatively playable and has more gameplay and polish than it ever had - it's still not finished, here's a small list of what's in the game and what is still missing:
What's in the mod:

- No more random asset unloading.
- Stable performance.
- Almost every unit for Generals/ZH, that includes brand new extra units too.
- Almost every structure.
- Almost every weapon, sound and voice line.
- New SkirmishAI with support for all ZH subfactions.
- VFX enhancement and overhaul.
- Everything is built with being open source in mind.
- Community map and mod support, tons of extra WorldBuilder assets.

What's missing:

- Unit Abilities and Upgrades.
- Special Powers.
- Superweapons.
- New weapon animations.
- SkirmishAI for subfactions.
- Campaign Maps.
- Extra Skirmish Maps.
- Extra VFX Work.
- General polish of every aspect of the mod.

Everything in video form:

What's next and how can you help?

To back up our words and show you our dedication we're opening our first public and official Discord server, you can join it by clicking banner bellow, you can also support my work by being a patron over my Patreon, it really makes a difference.



In Conclusion
I'm struggling to say anything as a conclusion, so I'll just be direct - let this year be fruitful for all of us and I can't wait to play some matches of Generals Evolution with you, Happy New Year.