Welcome to another thrilling Cry of Fear update. Not much on the table this week, although we do welcome 2 new members, as well as go over a few things and general progress.

First off, we'd like to welcome the latest addition to our team: Tim "Milo" (AKA Oh No Melon) Curry. Tim is handling the weapons side of 3D modelling and texturing, giving assistance to long-time member Spork. He's already well underway with a certain task, which is looking greater by the minute. Welcome aboard, Milo!

As I mentioned before in the previous news post, my PC was, and still is, completely out of action. It will randomly switch itself off with no prior warning, and booting from my primary HDD causes it to be slower than any PC I've ever had before, in my entire life. This means that my mod work has to be done via my ancient, ancient laptop, which can only run Cry of Fear at about 2 fps. The laptop really is that slow. So that means that while I can continue programming, I can't really test what I make. Someone else has to do it for me. I'm sure you can imagine how annoying that can be.

This, however, does obviously not affect other progress. Mapping is going ahead at fantastic speed, as recently showcased by this picture. I can't stress enough how much this does not detriment any other areas of the mod, so stop panicking.

A phrase you may have seen bandied-about recently is "donator-specific features". What is this, you may ask? Simply put, those who have donated to the mod 10 dollars or more will be rewarded with an extended version of the mod upon release. Those who don't donate, still obviously get the full mod with no reduction in anything except EXTENDED features. Features such as one of the SMG weapons, shown here (work in progress)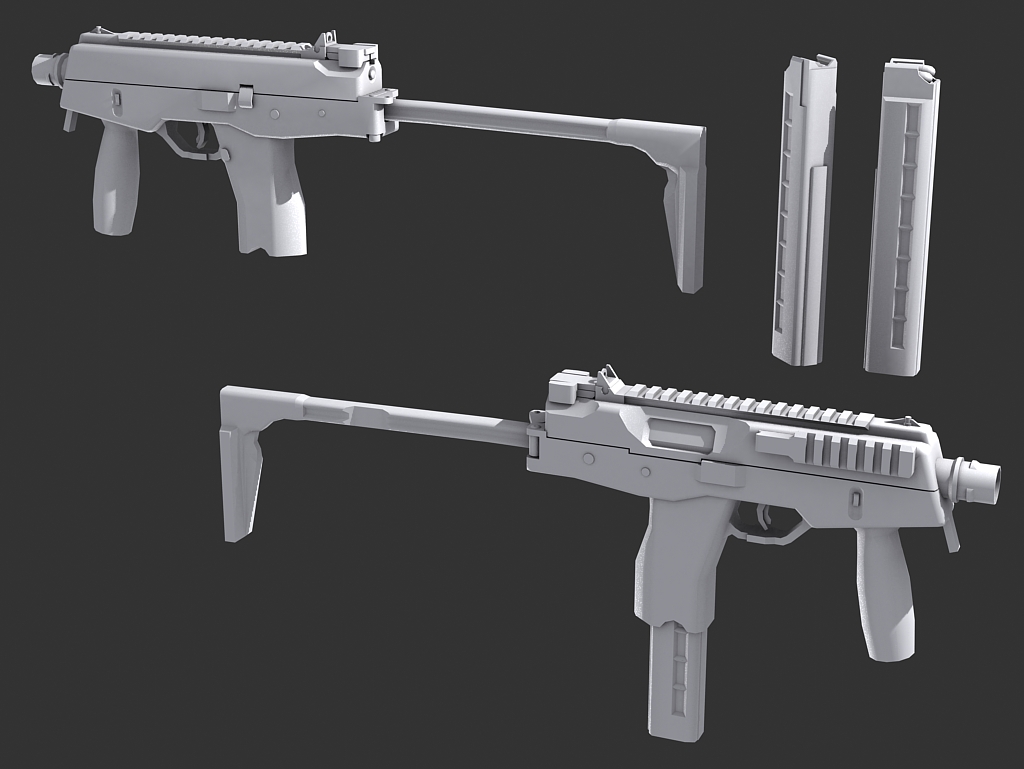 The Steyr TMP (lol) is a low-power SMG with a high rate of fire, it can quickly turn the tables in your favour in a tight situation. Ammo is extremely rare, so use it wisely.
That's all for now. Stay tuned for future updates, as the TMP is just the tip of the iceberg when it comes to donator rewards. Oh, and we should say, only donations equal to or over $10 will grant you the special bonuses. Some people were intending to donate 1 penny to the mod just so they can get these features. Not only is this a waste of their time and money, it's a waste of ours too.
Until next time,
Minuit