Hello,
My name is Marko(forumite user Sherlock Holmes) and today I'd like to present the ModDB community in what our vision of the mod is and what we are currently working on.
Battle for Yugoslavia has been in development since August 2013., but not nearly as active as these days due to time constrictions and the fact we had a large task set in front of us. We decided to open the ModDB page now as we feel we have enough content to keep updating and previewing it, and finally enough ground to speed up the mod work.
The mod is centered around Singleplayer, we wish to bring you a complete overhaul of the Medieval Native setting, starting from NPCs and troops to atmosphere, visuals and setting. The mod's setting is 1943., time of World War 2 on Yugoslav grounds. For those that do not know, the Yugoslavia is located in Southeastern Europe, in the Balkans. In 1941., it was invaded by the Third Reich and capitulated 10 days later, when several puppet states were made, and the rest was divided between Italy, Germany and Bulgaria.
Here is an image to help you see how it was divided: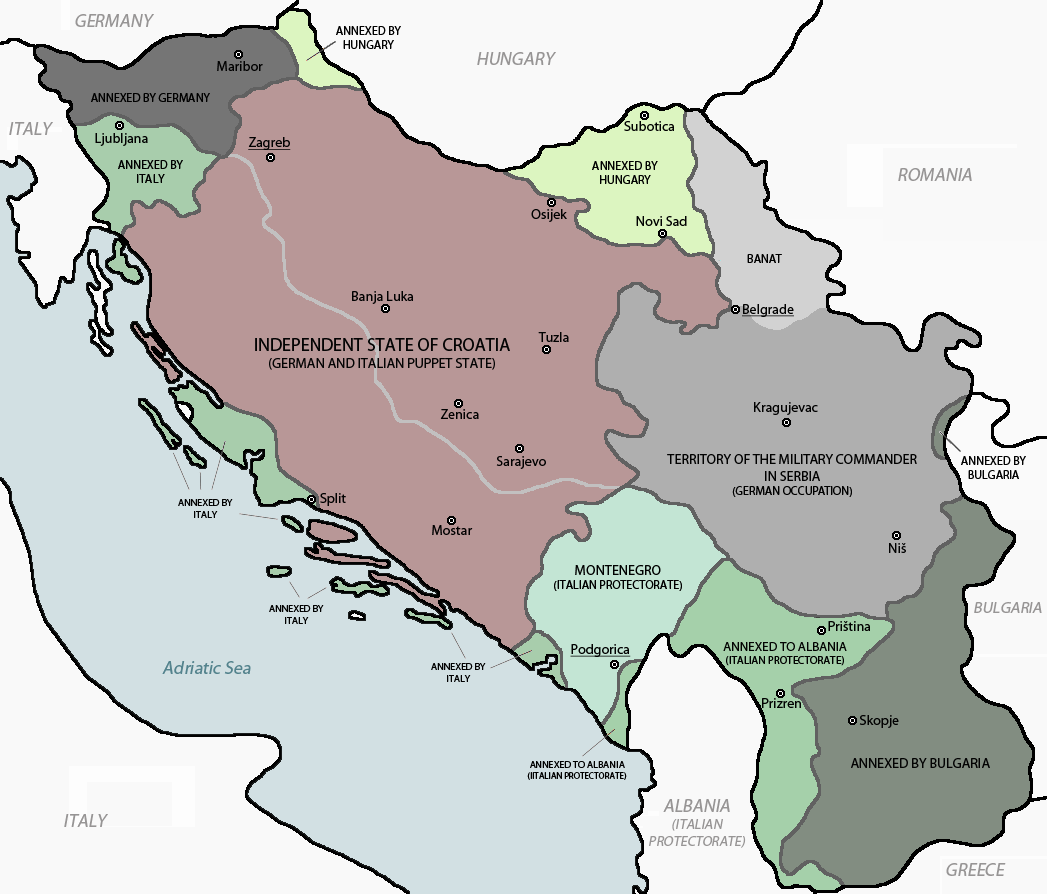 This mod takes place in July 1943., right after anti-Partisan operations 'Case Black' and 'Case White'. This dynamic world is centered around war between Axis factions - The Third Reich, Italy, NDH(Independent State of Croatia), Bulgaria, Hungary opposed by the Yugoslav Liberation Army or the Yugoslav People's Army, a Communist Partisan movement dispersed around Yugoslavia, Greek Partisans and Allied help. On the third side of the conflict we have The Chetnik movement located in South Serbia.
Now let's get onto the mod's features and plans; this will also be posted on the mod description part after the news get released.
From our Taleworlds thread:
- The setting is 1943
- Singleplayer and Multiplayer experience, focus on an immersive and detailed Singleplayer
- Hundreds of historically accurate items, armaments, props
- 4 multiplayer factions, 9 singleplayer
- The Third Reich(MP), Italy, NDH(MP), YLA(MP), The Chetnik Movement, Allies, The Red Army(MP), Bulgaria, Hungary
- Completely reworked scenes, singleplayer and multiplayer alike. Authentic locations set in a modern era.
- Vehicles such as tanks and cars.*
- WW2 weapons and uniforms
- A new, detailed singleplayer map, with accurate locations
- New companions, with different ideologies and nationalities, bringing a conflict into the party
- New recruitment system and troop trees
- Roaming bandit mobs, very large but unorganised
- Politics can change the outcome of every battle
- Home-made weapons(unknown in military history, made by the people themselves on the front, mostly Partisans)
- Much deeper psychological aspect of the war
- Guerilla warfare
- Bodyguards
- Naval battles
So as you can see the focus is on Singleplayer, and now I'll be glad to preview you some screenshots of the Singleplayer map, still a Work in Progress.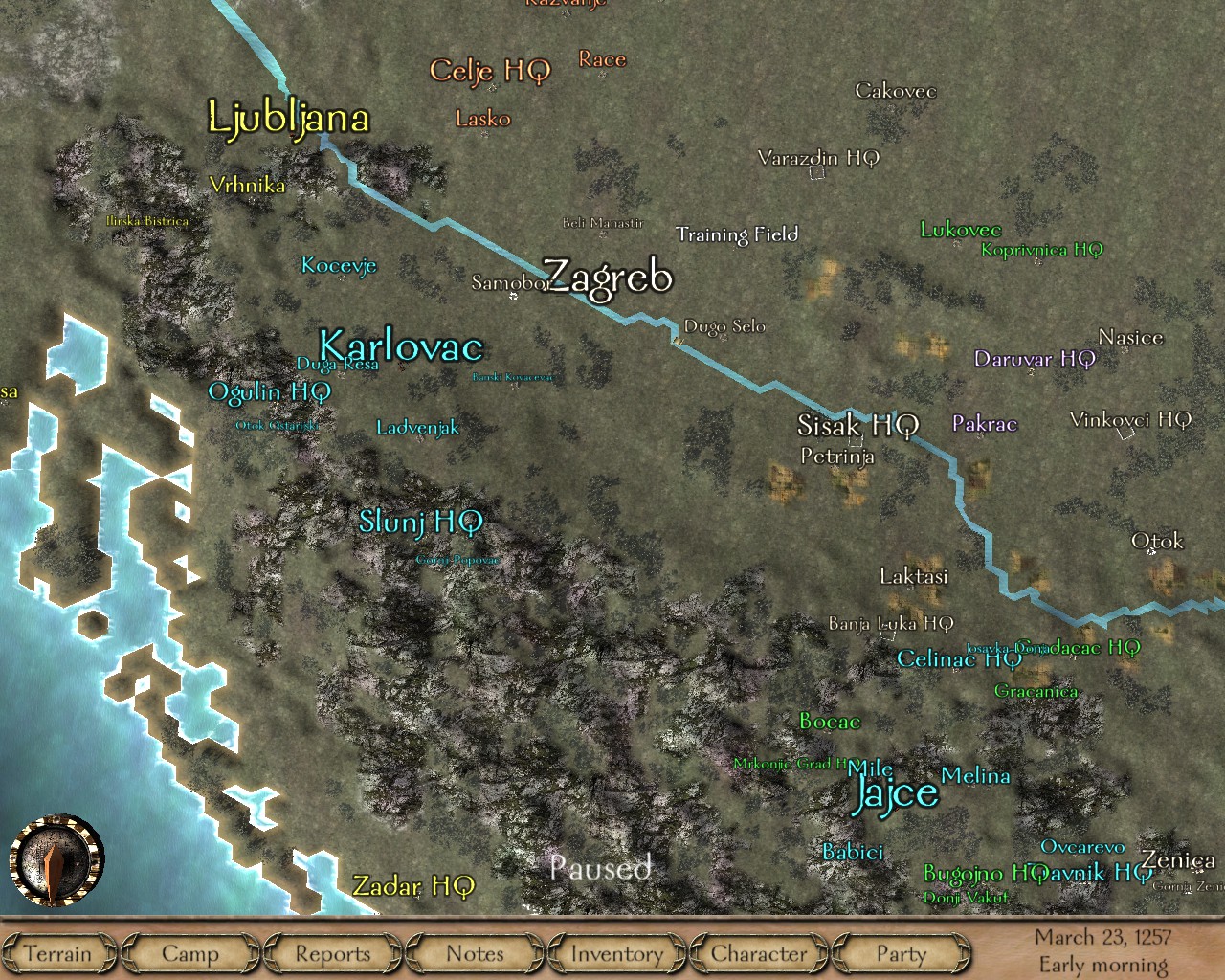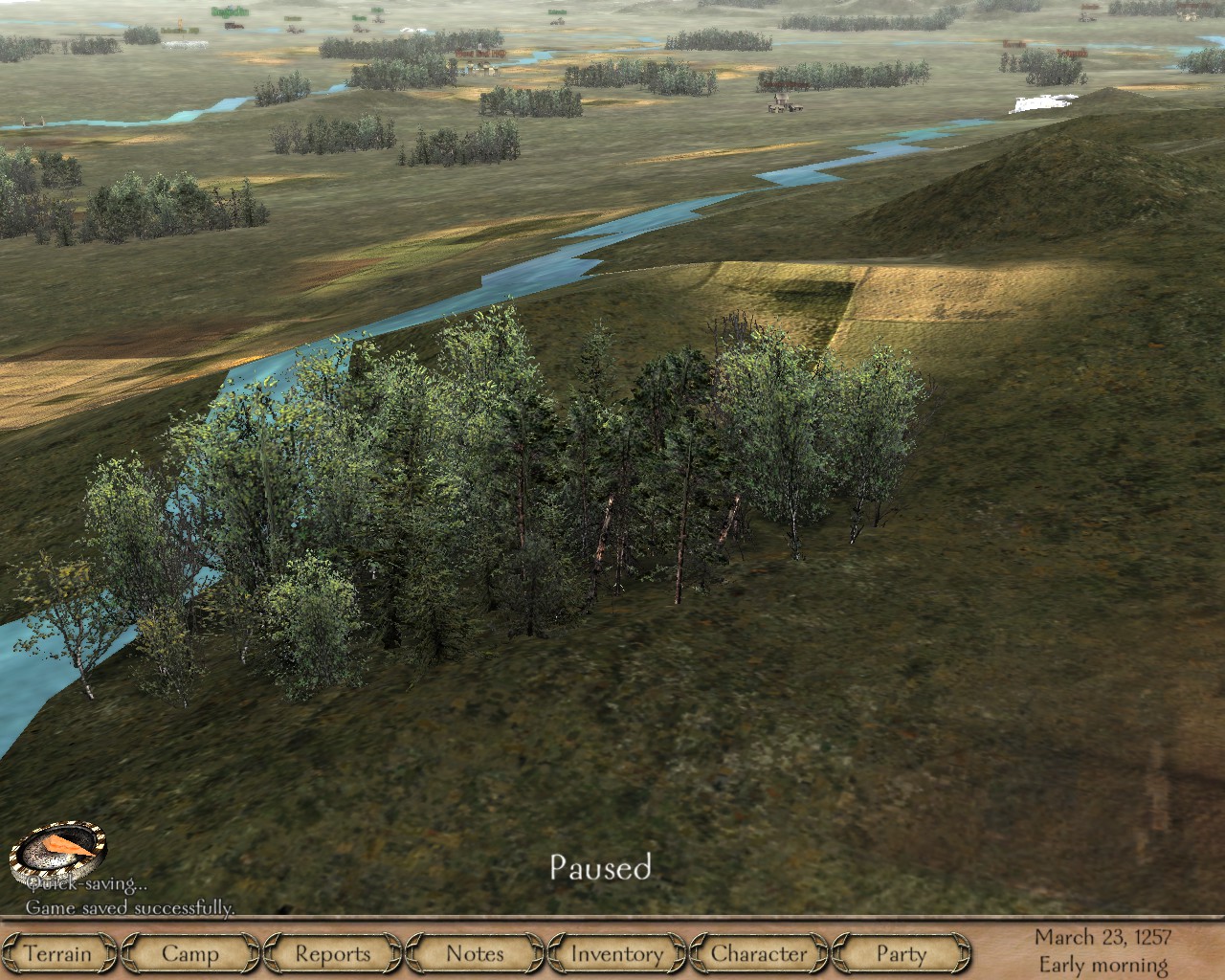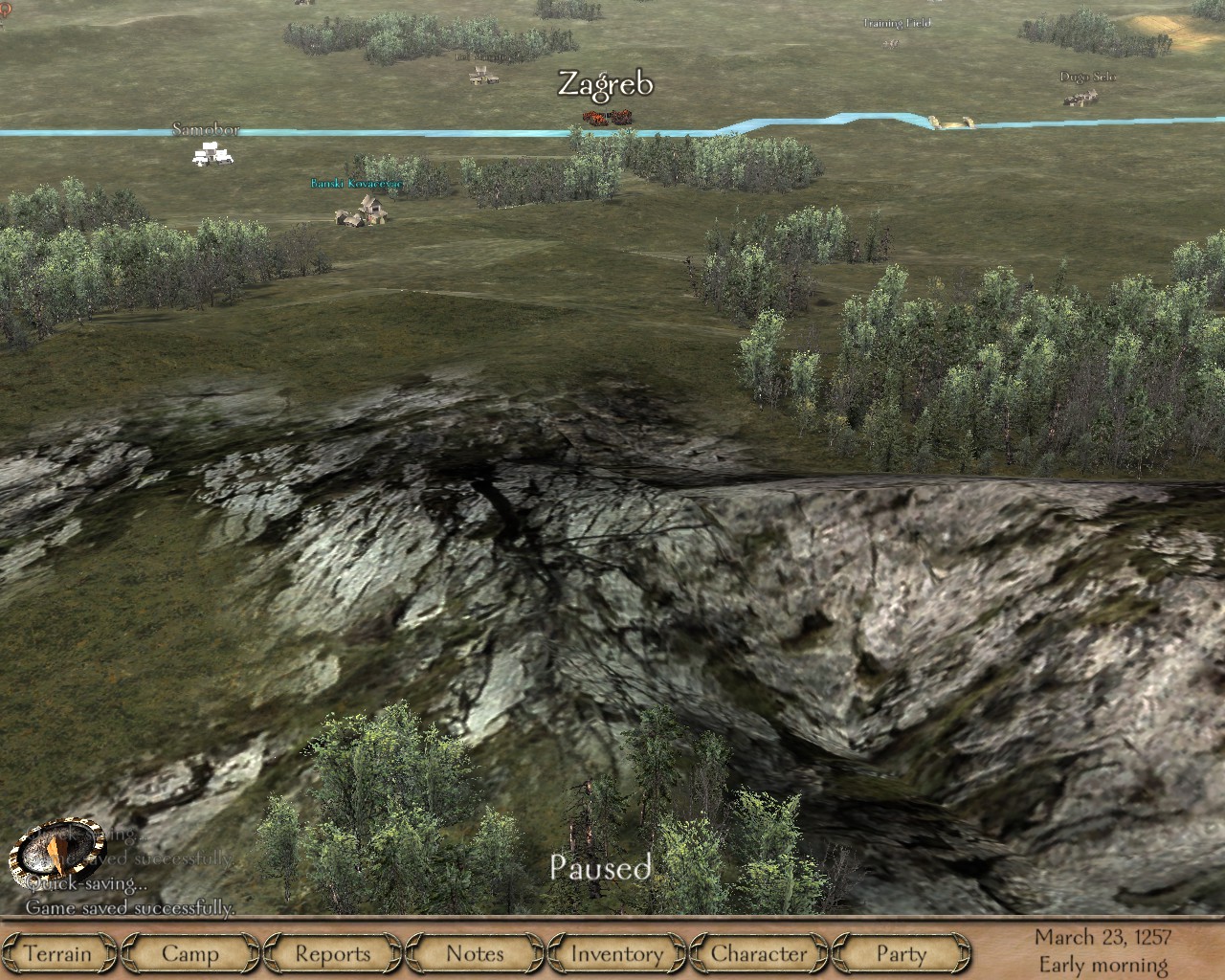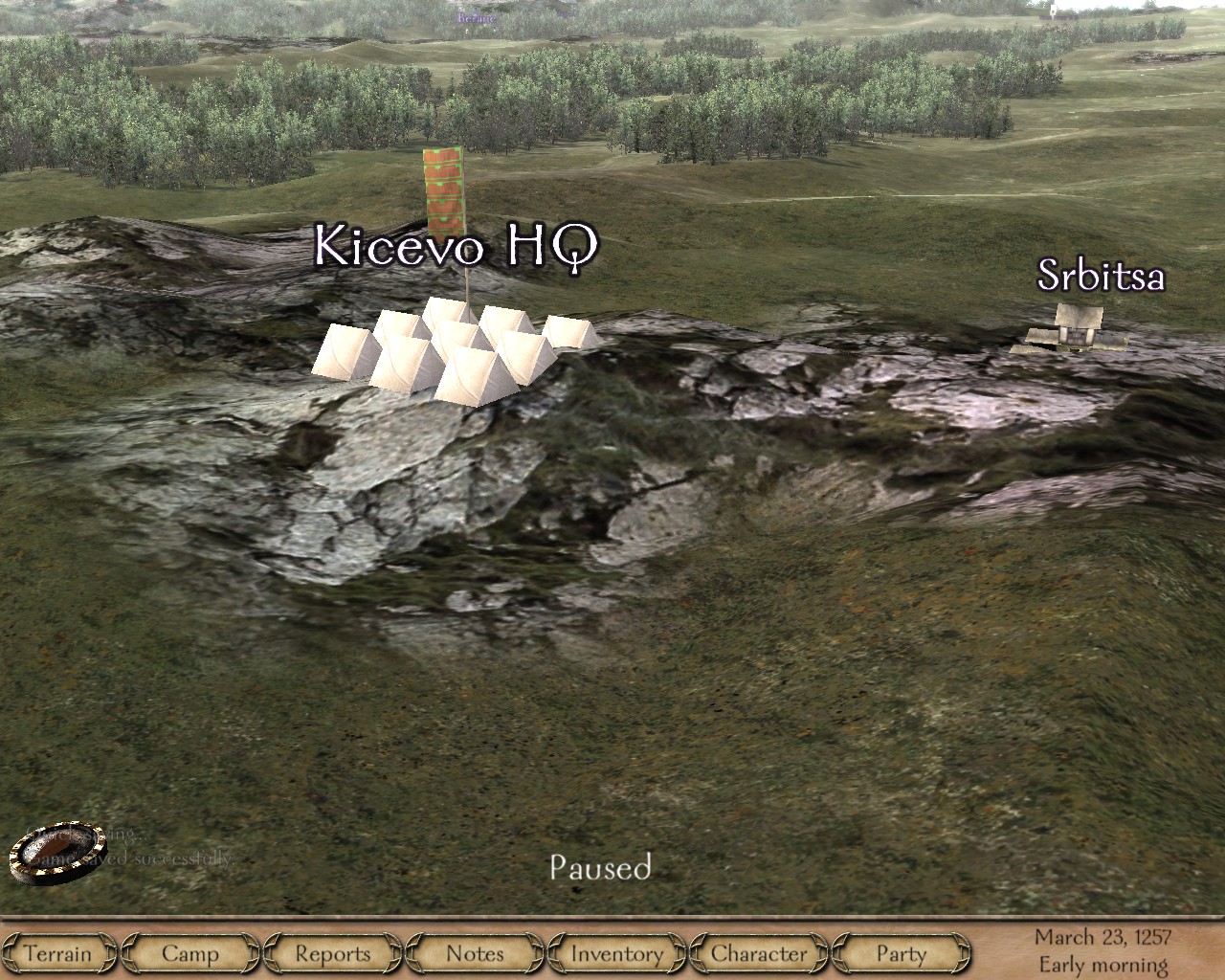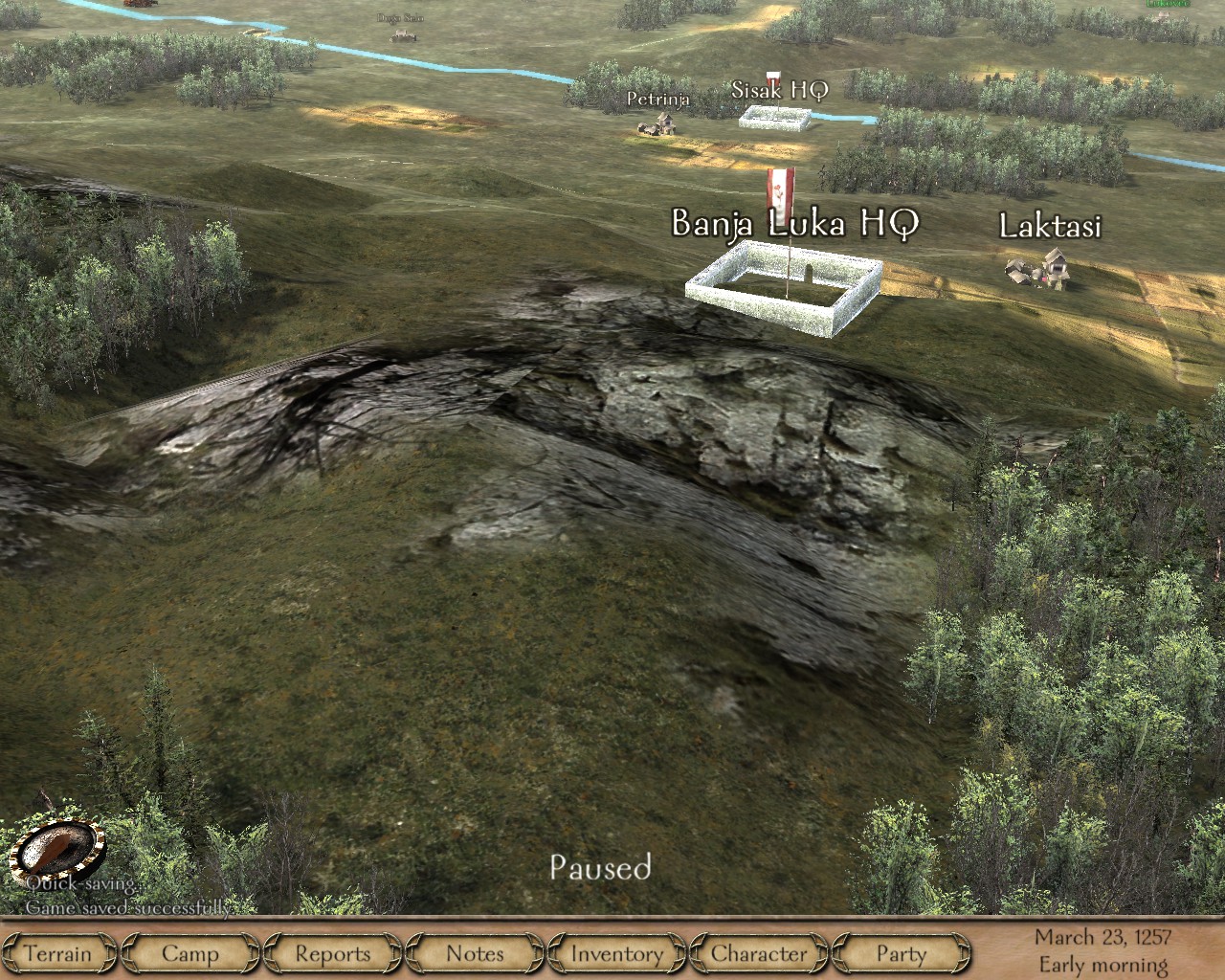 Until next time, regards!