The closed beta started just one week ago and people are already hating loving the game ;-)
First, I need to thank all the beta testers! We received a lot of feedback about the game and this version already contains many of the suggestions we received as well as lot of bug fixes.
We also learned that Gearscape is an hard game, harder than we thought: so far the beta testers have started the levels 28000 times resulting in 26000 deaths...wow :)

Closed beta keys available
Don't forget, if you want to try the game for free and help us refine the levels, just create yourself an account in the forums and then send us an email at beta@subvertgames.com including your forum username and we'll send you how to download the game.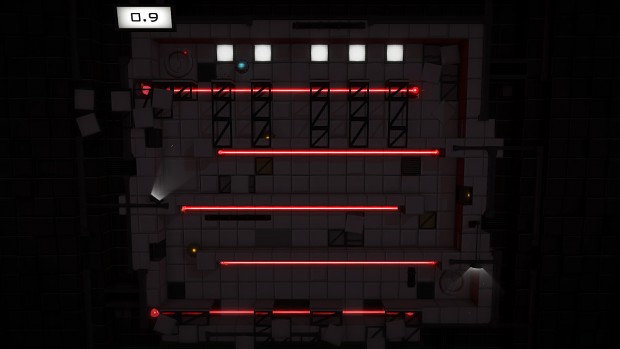 New features
Gamepad DPad support
Capture high resolution screenshot with F1 or F12 key (saved in the desktop)
New electricity effect
Improved laser graphics
The game will check for new version at start
Show play time per level and total in statistics
In-game resolution and fullscreen options
Exit door animation
New levels
dark levels 1 to 7 are now available
Bug fixes
Locked mouse cursor in window mode
Moving keys after a level restart
Avoid multiple restarts when smashing the R key :D
Always show your time in the leaderboard even if outside the top 15
Set a minimum jump time
Jumping on conveyors adds momentum to player

Thanks all for the support, see you on the forums.