The Brotherhood of Nod has deployed their new Tiberium Refinery's to the battlefield, with Nod's knowledge of Tiberium they have created a Refinery with superior refinement & containment techniques to their last design.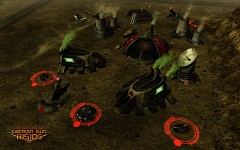 GDI intelligence has intercepted the specifications for their new Tiberium Harvester which are attached, not much is known as of yet about the Harvester's abilities we'll update our findings as more intelligence is gathered on these new developments.

The Global Defense Initiative has commissioned a Mobile EMP vehicle platform that has been in research & development, in our efforts to catch up to the Brotherhood's development of the EM-Pulse Cannon. This has the advantage of mobility and being a self powered unit however its area of effect is less then that of the Brotherhoods EM Pulse Cannon. These can be deployed in a number of ways, defensively they can be used to disable enemy attacks and while more difficult if used successfully offensively disabling the enemy's Power Supply or Defense Grid is a good strategic use of this technology.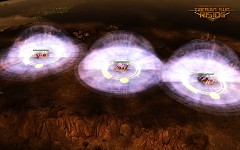 The last successful field test was performed today, confirming the Mobile EMP can clear fields of Limpet Drone's and scramble the navigation systems of Subterrain vehicles forcing them to surface until there system's come back online.
Further Intelligence Reports will follow as they develop,
---End Transmission---