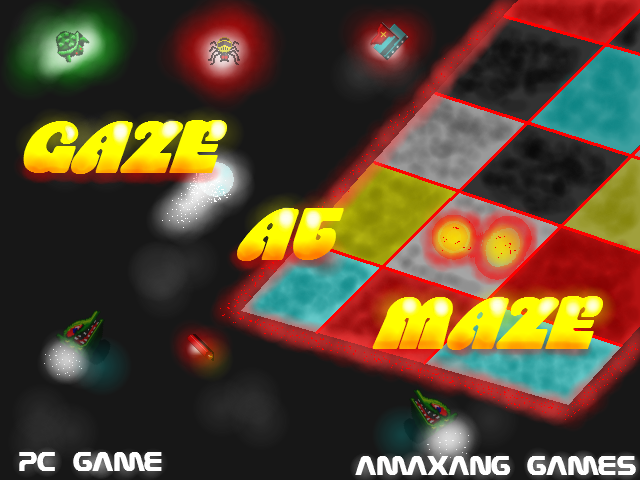 Game Overview:
Gaze At Maze is primarily a MAZE game which is under development for almost 9 months. This project was initiated in the month of March, 2014 with an intention of creating something new for all the gamers.
Since this game is based on SCI-FI theme, so certain valuable features including technology, computer world and security system has been introduced. The security system is more popular within the game and it makes the game even more interesting.
The mission of the player is to make a way for escaping the particular place and to visit a new one(level). However, the player must collect the diamonds and dragon balls to unlock the doors to escape. At the same time, the player must try to protect himself from being killed.
The player is a cute little boy who is the main character of this game. There are various dangerous traps which makes the player aware of enemy movements, shooting bullets and others.
In order to explain some important aspects of this game, a screenshot has been added below.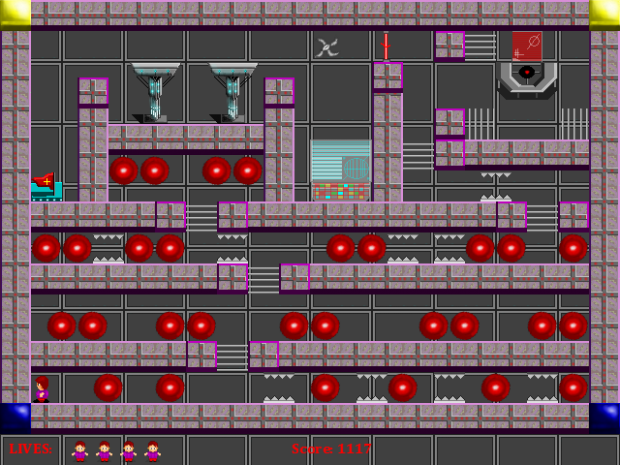 As you can see on the screenshot given above. The left bottom corner of the screen shows how many lives the player is still having and at the bottom, you can view the score.
There are various traps which must be avoided otherwise the mission will be failed. The red dragon balls must be collected for increasing the score and in most cases for opening the locked doors. In the above image, there is a security system at the top right corner which must be turned off for escaping the place.
The end of each level occurs when the player reaches the flag and hence new level starts.
This is all about the game and more information about the features will be provided upon the release of ALPHA version.
Thank you.
Please, check this game profile often for updates as an ALPHA version will soon be released.