Finally, Gaze At Maze ALPHA Version 2.0 has been released. Some features have been polished and improved.
FEATURES WHICH HAVE BEEN IMPROVED ARE MENTIONED BELOW:
1.Game Cover has been modified which reflects a SCI-FI environment and looks like the image given below: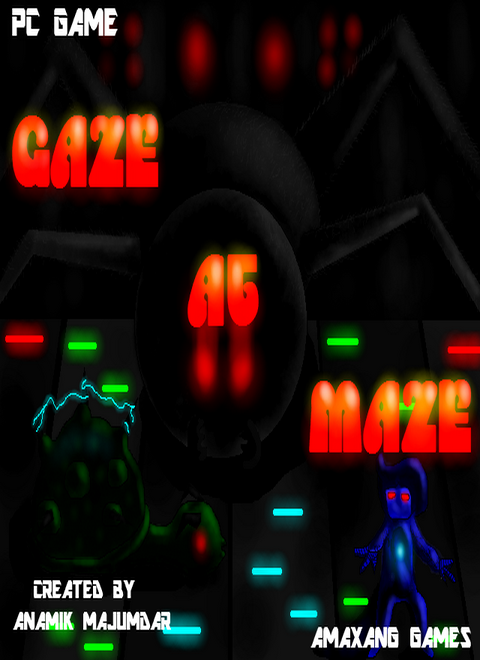 2.Some parts of the initial levels have been redesigned and polished. Here is a level screenshot.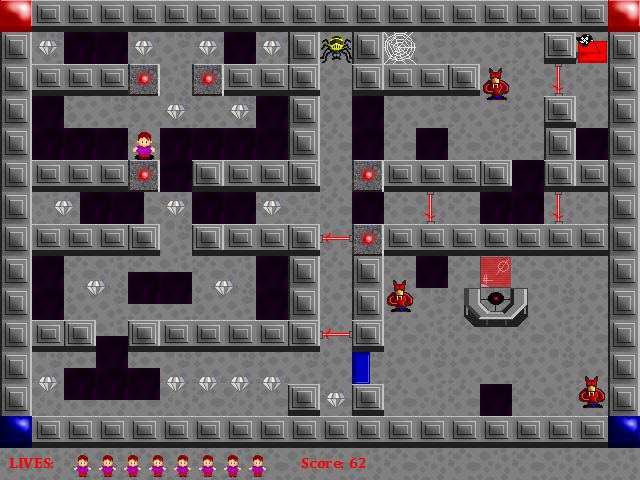 Other Features of Gaze At Maze V2.0 are mentioned below:
>Many formidable enemies.
>Unknown traps and commanded robots(Demons).
>Collect Dragon Balls(Energy Balls).
>35 Single Player Levels to play and enjoy.
>4 extra Levels to play for enjoyment.
>39 Levels to play altogether.
>5 Special Levels to play with Spider Bots.
>Collect Diamonds.
>8 Lives to play with.
>No additional Lives will be provided and this feature makes the game even more difficult and interesting.
Get Gaze At Maze ALPHA V2.0 Full Game Here:
Indiedb.com
Future Planning of Gaze At Maze ALPHA 3.0:
>More levels to be added.
>More NEW characters will be added.
>Polishing the in-game buttons and improving some existing features.
Here is a character example which will be added to ALPHA version 3.0.
It is a robot based on Sci-Fi theme.



Gaze At Maze ALPHA V3.0 will be released soon.
Thank you.