Finally Gaze At Maze ALPHA version is released. This is the very first release(ALPHA).
Gaze At Maze is a funny little maze game which is based on SCI-FI theme. This ALPHA VERSION contains the following features which are quite appealing:
>Different from all other MAZE games you have played.
>Many formidable enemies.
>Unknown traps and commanded robots (Demons).
>Collect Dragon Balls (Energy Balls).
>35 Single Player Levels to play and enjoy.
>4 extra Levels to play for enjoyment.
>39 Levels to play altogether.
>5 Special Levels to play with Spider Bots.
>Collect Diamonds.
>8 Lives to play with.
>No additional Lives will be provided and this feature makes the game even more difficult and interesting.
Four EXTRA levels to play.(Screenshot given below):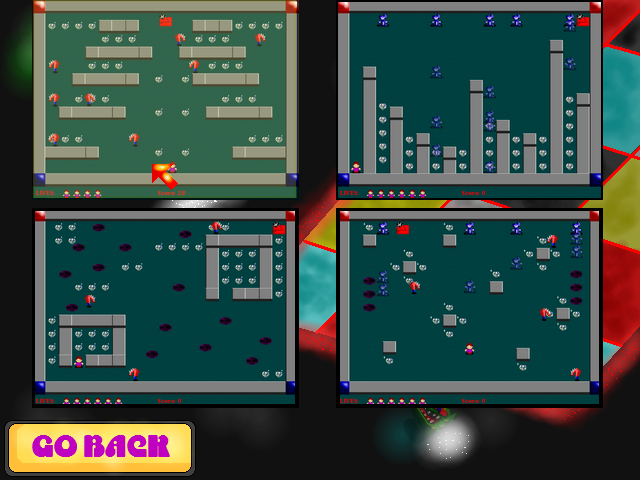 Future Planning of this game:
>Introducing more characters including enemy, robots etc.
>Improving the existing features.
>Polishing some background images and creating new ones.
>Adding more levels and improving shadowy effects.
>Improving particle animations.
>Creating some common features of SCI-FI environment like teleport, switch boards, advanced computers, and security system.
Get Gaze At Maze ALPHA Version here : Amaxang-games.com
Thank You.