The world warping, gravity defying, time travelling 2D puzzle platformer Gateways will be making its way onto MacOS and Linux on July 16th. Finally, Macintosh and Linux users will be able to enjoy the game that was one of the winners of Dream Build Play, Edge rated 8/10 and Game Informer listed as one of their top 50 games of 2012, rating it 9/10.
By transporting Portal into a 2D metroidvania and adding some unique new twists, Gateways became a PC and Xbox classic when it was released in September last year. Check out the official trailer for the game to see what all the fuss was about:


Gateways for OSX and Linux will be priced at $5, the same as the current Windows version. It will be available through Steam and directly from the Smudged Cat Games website (http://www.smudgedcat.com/gateways.htm) which also includes a free Steam key.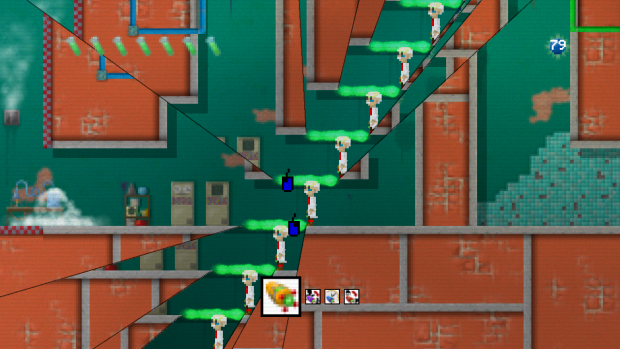 Gateways is a retro-styled 2D platformer from Smudged Cat Games, the creators of The Adventures of Shuggy. Grab the gateway guns and explore a huge lab filled with mysterious puzzles in this classic platforming adventure. Use gateway technology to leap from one place to another, change size to explore small passages or defeat large enemies, walk on walls and ceilings to reach new areas and even travel in time to work together with past echoes of yourself.
Move seamlessly between different areas of the vast labyrinthian map with no waiting for loading screens as you explore and discover new power ups. Use each of your new abilities to progress further, unlock shortcuts and find even more power ups.