Hello everyone, hope you all have a nice weekend.
This week we've:
★ Done some narrative writing.
★ Submitted RymdResa to IGF.
★ Implemented a new notification system.
★ Implemented some new cool gas clouds, creating some depth in the RymdResa Space.
★ Improved the zone-system.
★ Optimizing build script for Mac-version.
The work with RymdResa this week has gone well. We've implemented some new coolish gas clouds, just floating around in space, doing their thing, adding to the atmosphere. You can see an example below: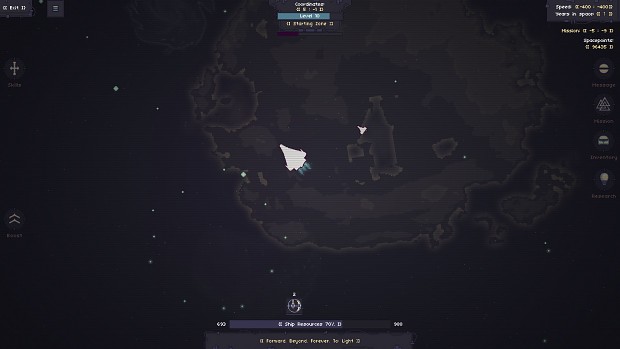 We've also worked with a new notification system this week, giving the player better feedback when playing. The notifications now appear in the left corner of the screen, telling about new item findings, how many years spent in space and so on.
Furthermore we've submitted RymdResa to IGF 2015, thats a bit exciting!!
- Vendela & Kim