At this years Gamescom we had the great honor of being part of the Indie Arena Booth, showing off an early preview version of Nowhere Prophet to the audience. We're still early in development, so we were very skeptical but it was a lot of fun and we go a lot of positive feedback from the attendees. It was also an incredible learning experience to see where and how people struggle with the interface.
Showing off your game always makes it better. That said, here's some photos and screenshots from our time at Gamescom.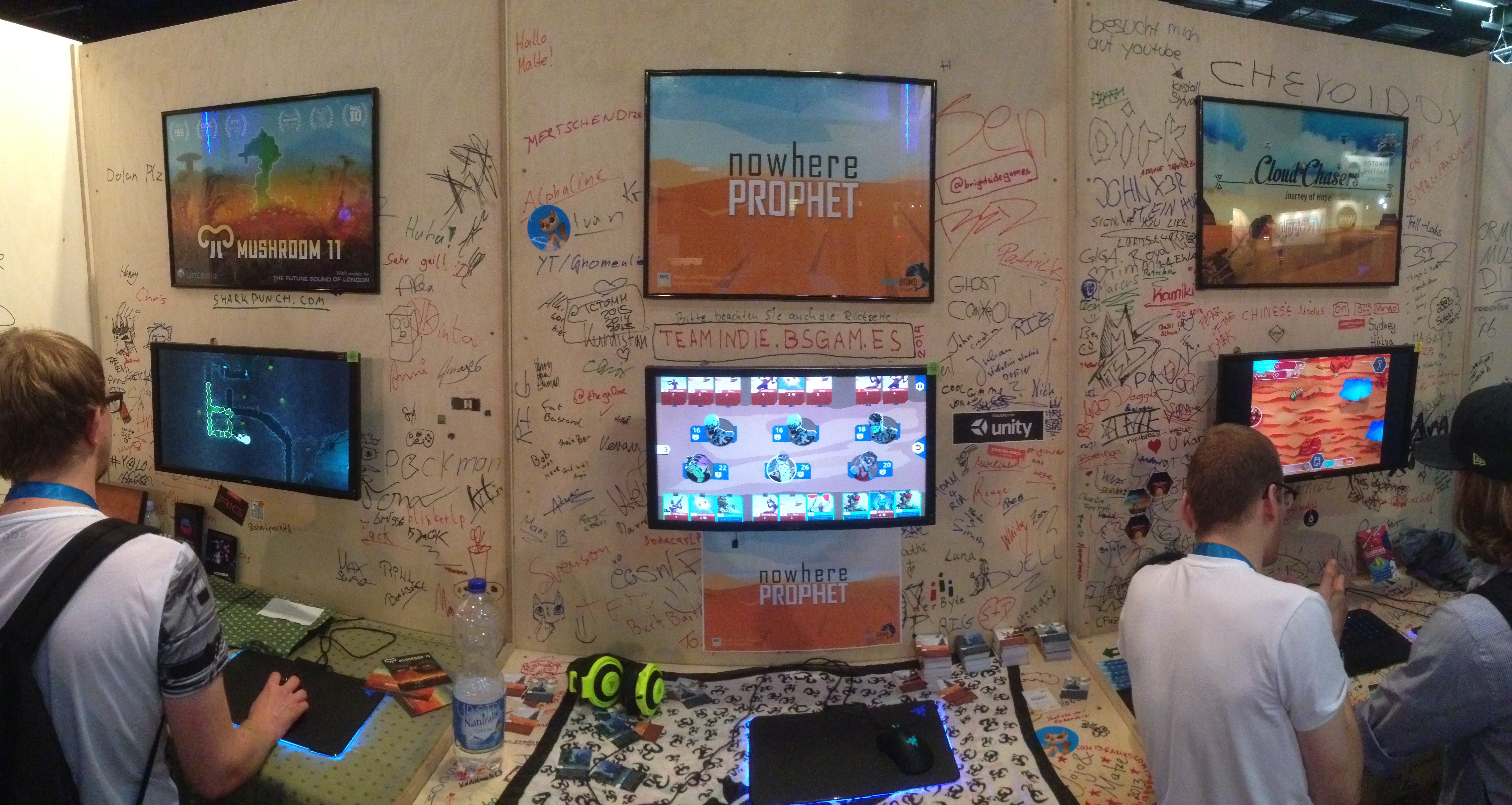 Our Booth next to the awesome Mushroom 11 and Cloud Chasers.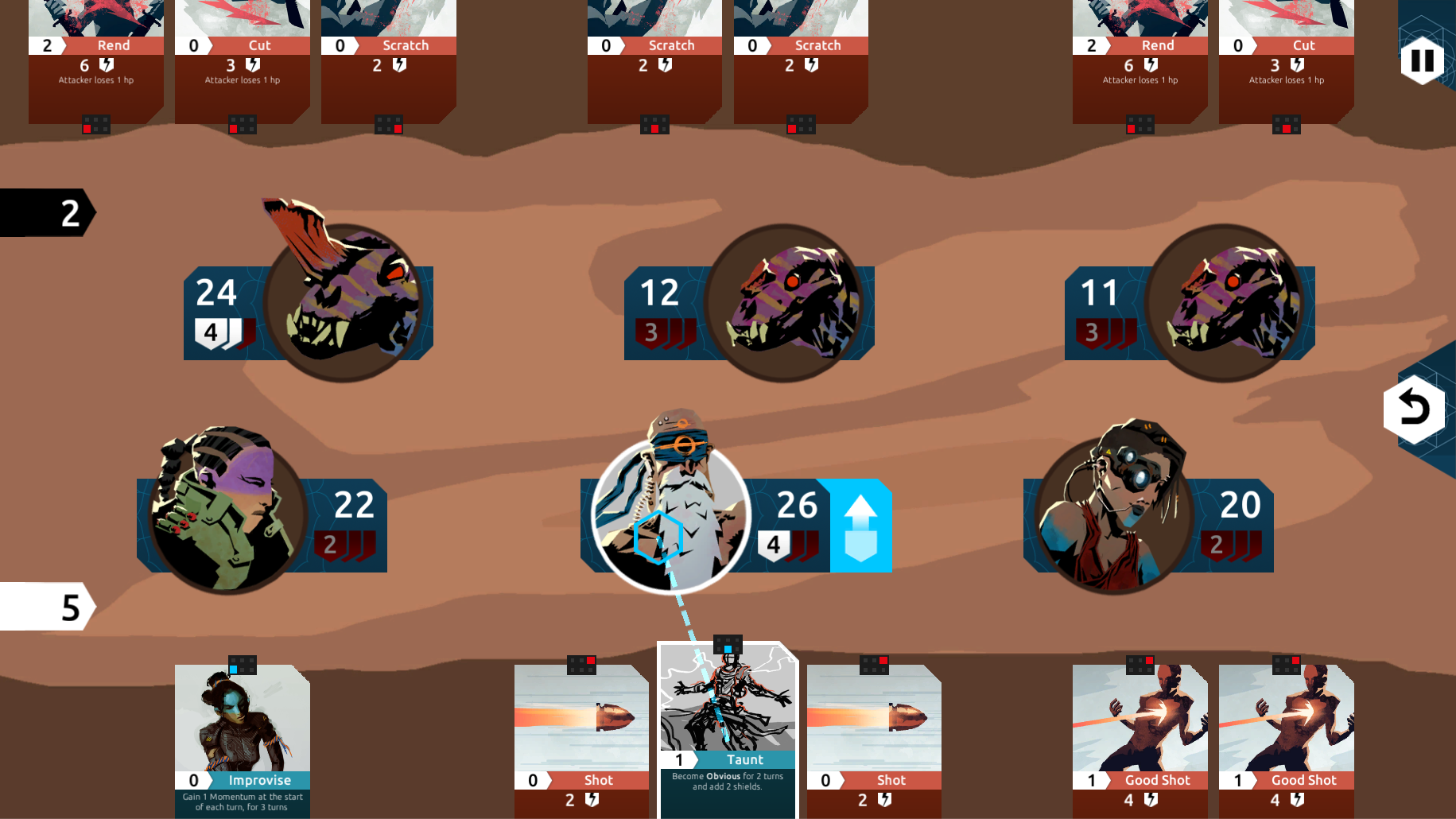 Fighting against some terrible dog-beasts!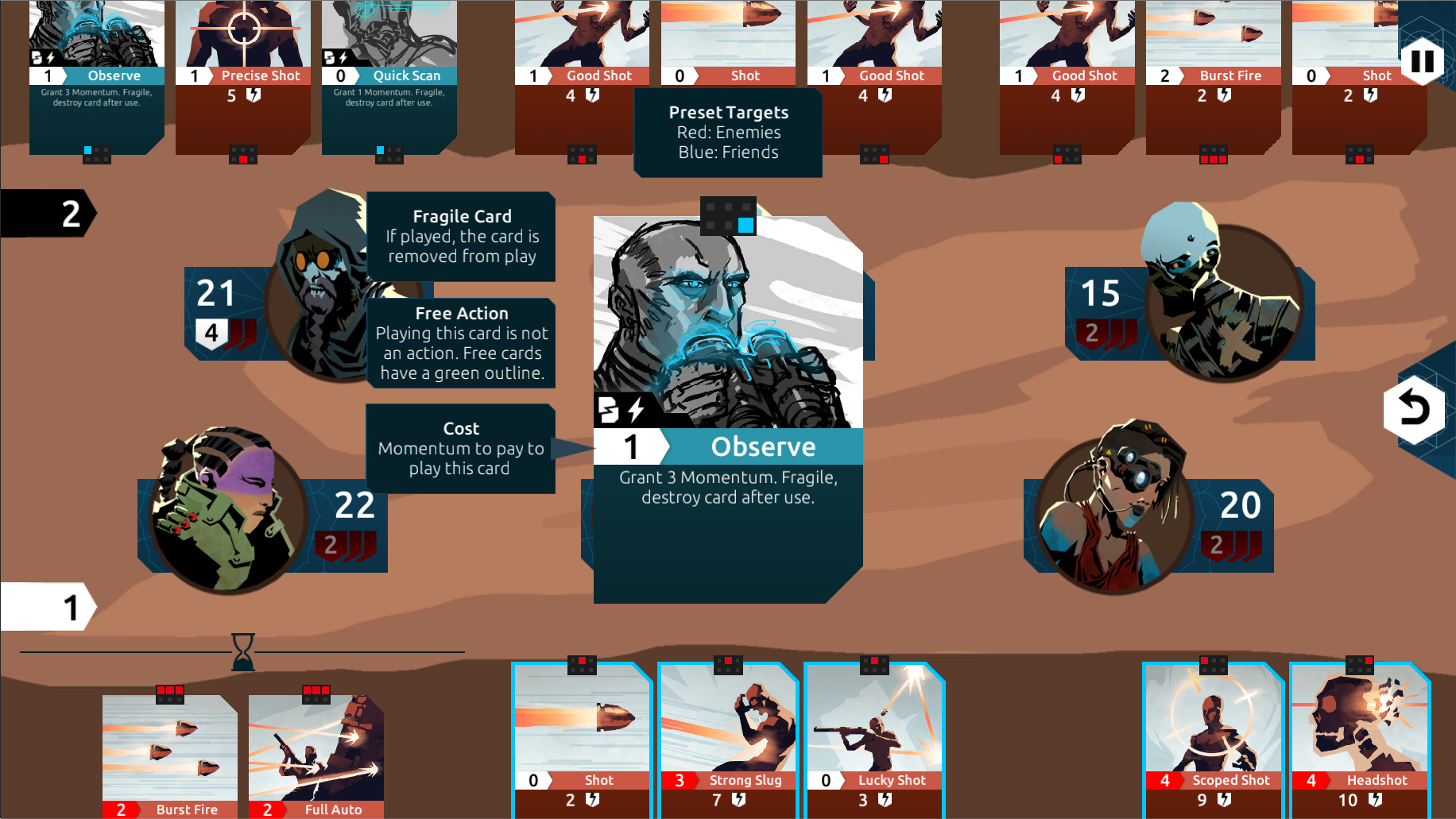 Looking at a card in more detail.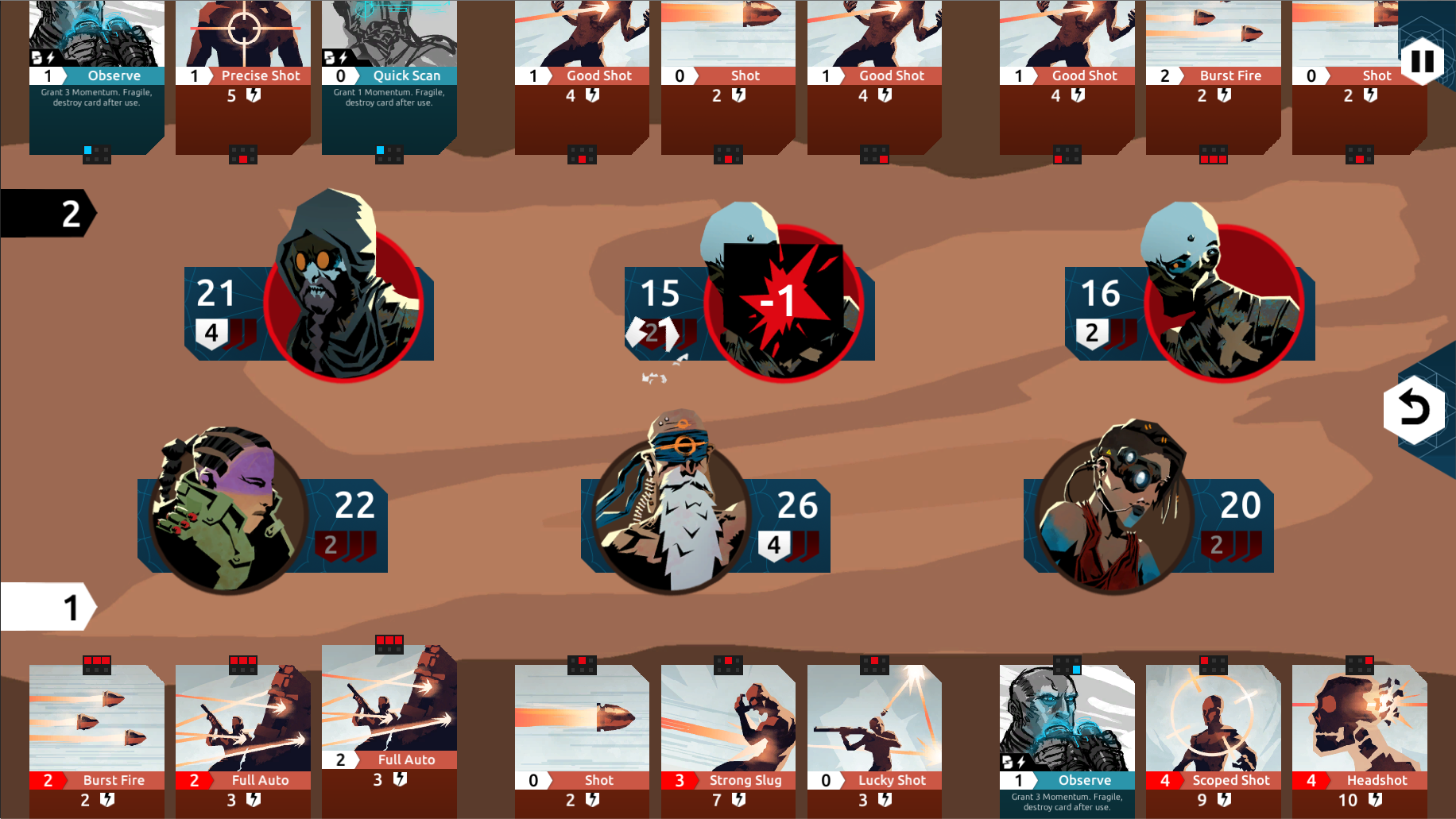 Doing some damage.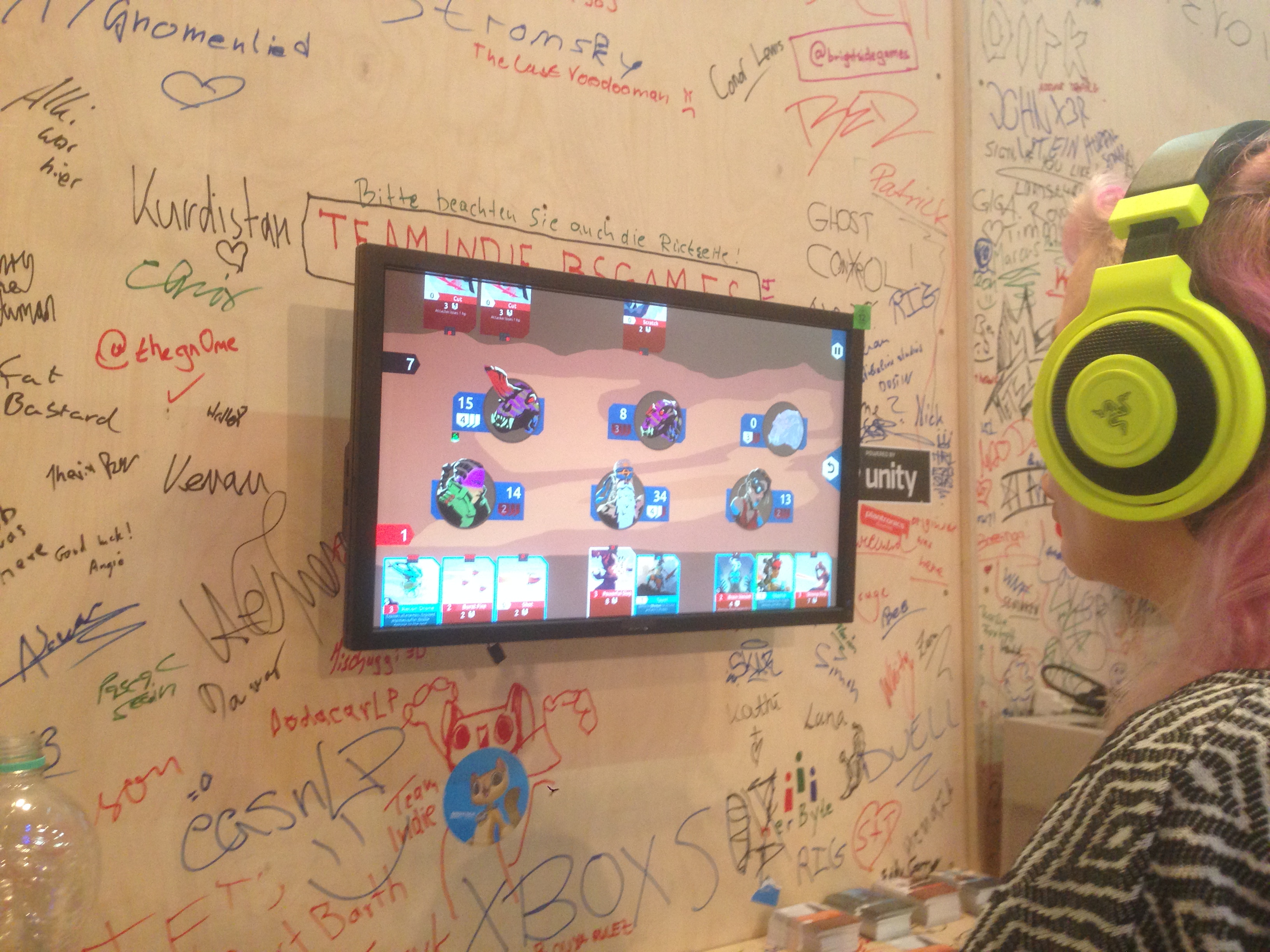 Lurking behind players, observing and judging...