One Week Away from our Video Release!
After almost 8 months of hard work on our alpha, out of sight from the public, we are now ready to unveil our very first gameplay video demonstrating everything we promised almost 4 months ago.
If you would like to participate in our private screening and get a first look at SHIFT's alpha and gameplay demonstration, read more to find out how!
*READ CAREFULLY*
Join our SHIFT Steam community group. It is open to the public and membership is necessary for access to the chat room.


SHIFTmod Steam Group


Next Saturday a portion of the Shift dev team will be in the SHIFT Steam Group chat room where I will post the private link to the gameplay video. This video will not be put on ModDB or anywhere else! The event will run for most of the day and will begin at the following time:
January 2 @ 5:00pm GMT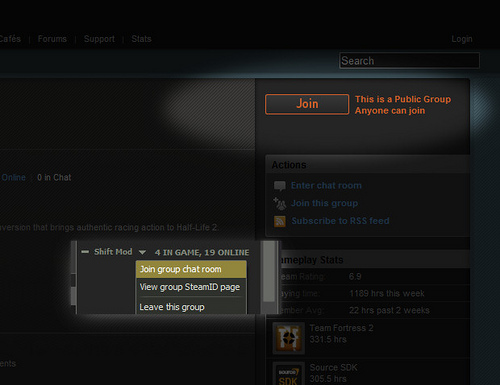 We will discuss the gameplay and first impressions of the SHIFT alpha test build! I will stick around to answer any questions people may have. The Shift development team will also be having a Team Fortress 2 and Counter-strike: Source game session and anyone in the chat is welcome to join us. William from Podcast17 and Phillip from Planet Phillip may also be making guest appearances as well.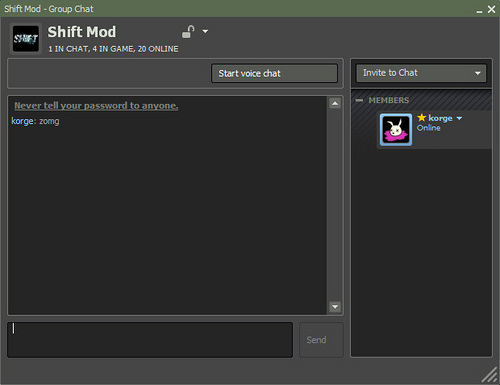 Join the chat room at the specified time to participate. We look forward to seeing you there! Thank you for your continued support in this one-of-a-kind total conversion.
More HD Wallpapers
Due to many requests for full resolution wallpapers of our concept art, we are proud to release 2 more 1920x1200 wallpapers for your desktop. They can be downloaded in our "Downloads" section. Be sure to tell your gamer friends about SHIFT as we count down and prepare for the video's public release which is only 1 week away!