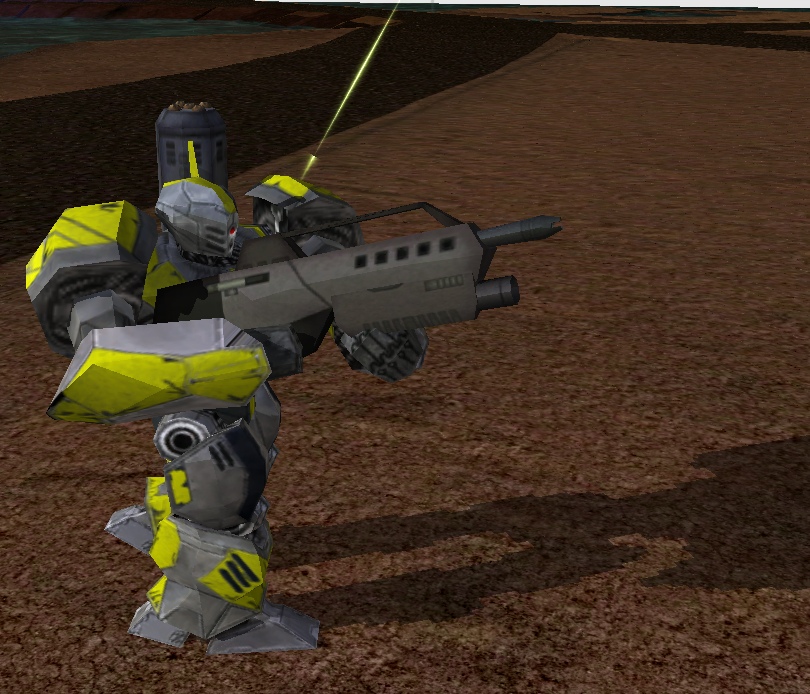 Sure it's still shaky - and like hell there are things broken.
But maneuvering yourself into an advantagous position, leveling your abilities and putting them to good effect, all the while trying to trounce/smash your opponents Engines, all that is go. And most importantly, it also made for a pretty enjoyable match in our recent trial game!
As you can see from the Screenshots, Bob's put some more great models ingame. The latest Engine, geared for a supporting combat role, brings us to the full complement of four (that's our minimum for release). Then there's a variety of regular forces vehicles, and finally the visible part of Korea's base structure and Engine spawning point - a fortress-complex dug right into the mountainside.
Apologies, by the way, for not having delivered on the promised pics with Skyscrapers in the background - the map ("Busan") is done as planned, but it's proving harder than expected to actually get the buildings on it ... since the Spring Engine doesn't have a map editor with the kind of functionality you're used to from other titles.
We're hardly going to let that stop us though, so it looks like we might be putting together the start of GDK for the Spring Engine while we're at it! Yeehaw !